I don't have a big sweet tooth, but I do enjoy baking.  I also live with the biggest snacking machine on this planet.  Carl's snacking is intense, he will eat dinner, go for seconds, finish seconds, sit still for a couple of seconds, go look in the pantry, look in the kitchen, ask me what can I make as a snack.  My usual reply is you just had dinner with a shocked face, his reply tends to be "its not that I'm hungry.  I'm just snacky, I just want something."    I usually laugh and make popcorn, but now I try to have snacky things ready.
These are a delicious snacking muffin.  Made with a freak banana that  I let ripen.  Why was the banana freak? It was one banana, but with a surprise of three bananas on the inside.
BANANA AND PEAR MUFFINS – 16 muffins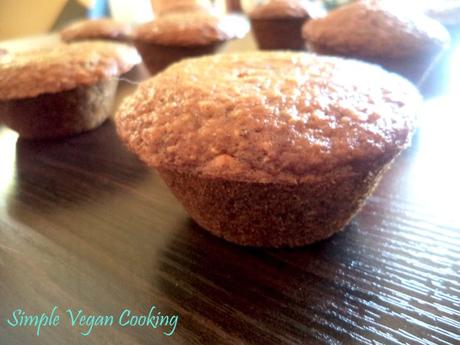 INGREDIENTS
1 1/2 cups all purpose flour
1 1/2 cup wholewheat flour
1/2 cup brown sugar
2 tsp cinnamon
2 tsp baking powder
1 tsp baking soda
1/2 tsp salt
1 tsp vanilla essence
3 large ripe bananas, mashed
2 pears, washed and grated
1/4 cup flaxseeds
1/2 cup melted coconut oil
1 cup non dairy milk
Directions
Preheat oven to 350 degrees F/180C.
In a large bowl combine the flours, sugar, salt,baking soda, baking powder and cinnamon.
Add the vanilla, oil and milk.  Stir until well combined.
Fold in The banana, pear and flaxseeds.
Grease a muffin tin and pour in the mixture.  I overfilled mine a little, but filling 3/4 of the way will give you more muffins.
Bake in a preheated oven for 30 – 35 minutes or until golden brown and when a toothpick inserted in the middle comes out clean.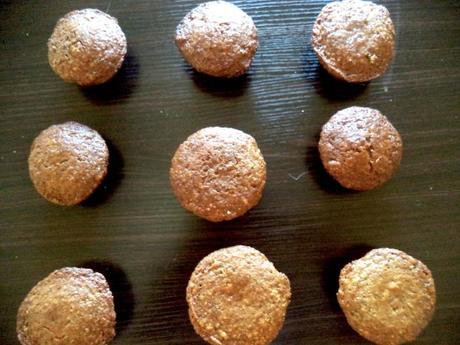 Go get your snack on!