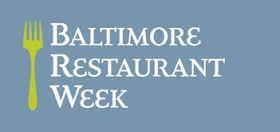 Restaurant week is the shizz.  If you play your cards right you can eat at some of the best spots in the city on the cheap.  Chances are your going to get a drink when you go so don't plan on the flat $30 that they advertise.  Here's the only thing you need to know when picking your restaurants for Baltimore Restaurant Week.
Make sure it's worth it.  If you add up what you would eat on their menu and it costs anywhere near $30, move on.  Don't even continue looking at the menu.  Not saying those places won't produce good food, but restaurant week is about eating at places on the cheap that you normally wouldn't hit.  Case in point, rookie mistake on my part, going to Nicks Fish House for restaurant week.  Is Nick's Fish House the shit, absolutely, can I eat and drink there for $20 any day of the week, 100%.  I'm not mad at them and I love that place.  That was in my infancy.  Now that I'm a veteran to the game, here's the top places I want to eat in the next week in no particular order.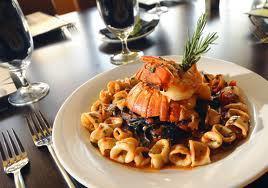 Full disclosure on this, I've never been to these places (at least I don't think so) and they look good.  That's it.  I don't know anyone who works there or anything, I just need to eat at these places to see what all the fuss is about.
All these places are $30:
Fleet Street Kitchen - Harbor East
B, A Bolton Hill Bistro - Bolton Hill
Bluegrass Tavern - it pisses me off that I still haven't been to this place and I live a few blocks from the place.
Kali's Court - Fells Point
The Food Market - Hamden
Alchemy - Hamden
Bonus because I love pizza:
Verde $20 option – Canton
Double Bonus of places I've been that you should go to because they are awesome.
Gertrudes
Pretty much the perfect guide to restaurant week if you ask me.  Just make sure you're not ending up at some place with $13 entrees because they're ALWAYS $13 entrees.  BOOM!