Dark web drug trafficking cases are no longer a surprise - they are an order of the day. Law enforcement officers are always on high alert in the fight against the vice.
In another instance of what has become almost daily episodes of indictments, federal authorities in Baltimore have opened an indictment against a man for peddling drugs on dark web.
The feds indicated that the man had peddled Xanax pills worth millions of dollars on the dark web over a period of five years. Looking at the kind of money this guy was making, it is easy to understand why dark web drug peddlers have persisted and refused to go extinct.
Xanax Worth Millions
Ryan Farace, 34, has been arrested and charged with multiple drug and money laundering-related charges.
Farace had been supposedly been selling Xanax pills on the dark web for five years. He was receiving payment in bitcoins and fulfilling the orders through the postal service.
The authorities are said to be working hard to recover over $5.7 million and bitcoin worth $24 million. These monies are believed to be proceeds from the illegal trade. The authorities are also seeking to seize his property, which includes houses and cars.
According to the prosecution, investigations against him date back to late 2013. It is believed that Farce would manufacture the pills himself with ingredients and equipment bought online.
He would then seek a market on the dark web and use other people's debit cards to mail the pills. The indictment indicated that he had over 5,000 pills in May 2016. The pills would dwindle down to slightly over 300 by January 2017.
Weak Prosecution Case
Warren Brown, Farace's defense attorney, has said that it is too early to draw any conclusions on the case and that he was currently reviewing the evidence presented by the prosecution.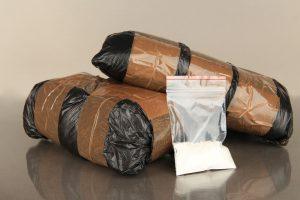 Law enforcement agencies have continued to enjoy a certain level of success in taking down illicit trade on the dark web.
Taking down Silk Road and Alpha Bay are possibly the most acclaimed achievements by the various agencies. Farace's case leaves a lot to be desired on the part of the authorities, though; it doesn't seem very conclusive.
As much as he might have some involvement with the dark web, the authorities' case against him looks pretty weak at this point.
Markedly, they do not have any evidence of the pills they claim he had at certain times. They also do not have the monies he allegedly collected, and they cannot link him to any dark web username or marketplace.
These are some of the fundamental aspects of any case involving the dark web and drug trafficking. Farace also seems to have lived a very modest life for a man with a business worth millions.
That could have been his tactic of avoiding getting nabbed, though. His lawyer, Brown, is right. At this point, it is next to impossible to tell what is real and what is not.
The authorities could not have taken him in without substantive conviction that he was peddling drugs - they just have to show more substantive evidence to be able to win the case.
Haven't Won the Fight Yet
Nothing is surprising about this particular case. The authorities and dark web criminals have been taking each other back and forth in recent times. The criminals seem to always end up on the losing side, though.
Make no mistake, though. This does not mean the authorities are winning the fight against dark web crime. Drug traffickers are sprouting everywhere on the dark web, and the level of criminal activity on the dark web continues to rise as more and more people discover it.
Maybe it's time the relevant authorities tried to address the cause rather than concentrate on treating the symptoms. A comprehensive study is required to find out why more and more people are choosing to engage in crime on the dark web and darknet markets.
High levels of crime are indications of deep-rooted social problems in the affected community. As they continue to intensify efforts against the runaway crime, it is important that they partner with other relevant organizations to attempt to restore sanity on cyberspace.
Disclaimer:
The articles and content found on Dark Web News are for general information purposes only and are not intended to solicit illegal activity or constitute legal advice. Using drugs is harmful to your health and can cause serious problems including death and imprisonment, and any treatment should not be undertaken without medical supervision.