The previous post showed rather swanky people at Clapham.I continue my tour of South London (and relatives houses!)We had a splendid English lunch --half at the picnic table in the gardenthen indoors when it came on to rain......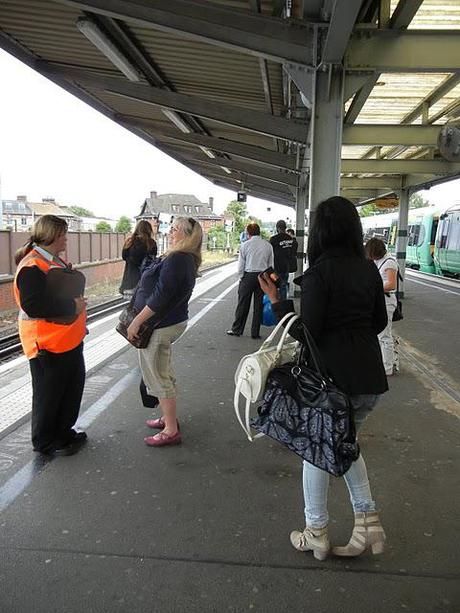 Well, this is Balham (where I was born several centuries ago) with more ordinary English people dressed for the middle of June. Hm.....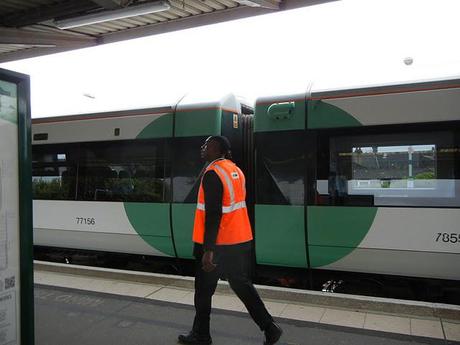 The overall color is gray. Good thing the rail worker got a bright jacket.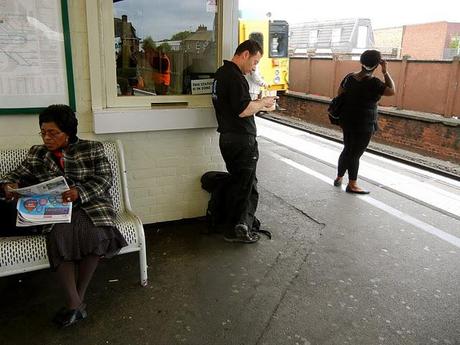 Note the newspaper reader on the left --winter jacket and all.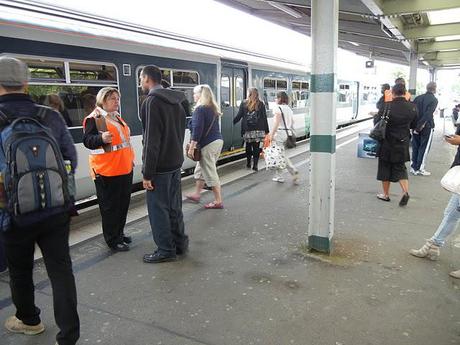 Oh well, I'm back in New York where it's almost too hot.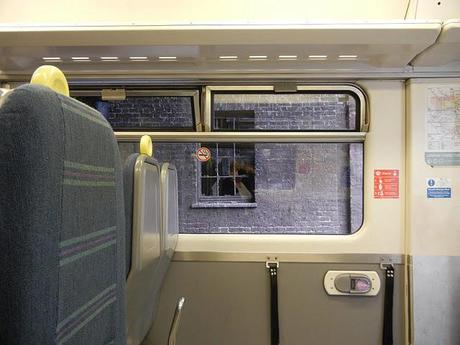 A symphony in gray and beige.