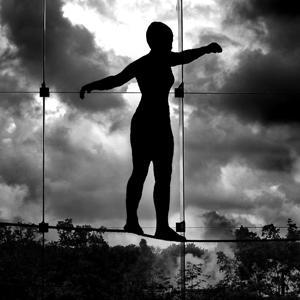 Success in business is as much based upon using inter-personal skills effectively as it is based upon using professional skills. Personal characteristics are specific to each individual, and include preferences regarding the self and relationships with others. Professional characteristics apply to occupation and public life in terms of role, qualifications, competence, and experience.
Inter-personal characteristics include oral and written communications abilities, and the extent to which an individual is a team player. Individual contributors usually have less developed inter-personal skills than experienced entrepreneurs, leaders, and managers who are able to get things done through others.
A personal style is a set of personality characteristics. Every individual has a personal style profile – specific personality characteristics that determine their preferences.
Definitions of personal styles have been used throughout history by philosophers; modern definitions trace their roots to research work by Swiss psychiatrist Carl Jung. Although there are many themes and variations, basically four personal styles exist:
Challengers – who appreciate action and adventure
Causals – who appreciate creativity and relationships
Stabilizers – who appreciate law and order
Visionaries – who appreciate innovation and understanding
By understanding how to quickly identify certain key attributes of each personal style, and to recognize them in other people, an individual can quickly relate, build a rapport, and interact with others. Hence, an individual is more likely to appear friendly and be able to influence others. "Relate" means that an individual has similar preferences to another; "rapport" means that an individual can build a relationship with another; and "interact" means that two or more individuals can do things together.
Whereas there are more scientific approaches, two ways exist to quickly identify the personal styles of others. The first is to listen to the words that others use; the second is to observe how they dress. Words and dress are key indicators of values, attitudes, beliefs, and behaviors:
Challengers use words that suggest the notions of competition, courage, energy, excitement, and incentives. They tend to dress casually.
Causals use words that suggest the notions of acceptance, friendship, ideals, peace, and sharing. They tend to dress fashionably.
Stabilizers use words that suggest the notions of budgets, loyalty, responsibility, safety, and security. They tend to dress formally.
Visionaries use words that suggest the notions of analysis, competence, explanations, research, and solutions. They tend to dress functionally.
If an individual can adapt their personal style to another's without losing their own, they can increase the likelihood of success in entertaining, informing, convincing, persuading, and negotiating to close transactions for mutual benefit.Understanding personal styles is the key to balancing inter-personal skills with professional skills.


Author: Nigel Brooks Article Source: EzineArticles.com
© 2012, ©Active Consultants 2011. All rights reserved. Copying in part or in entirety only permitted by written consent
Republished by Blog Post Promoter