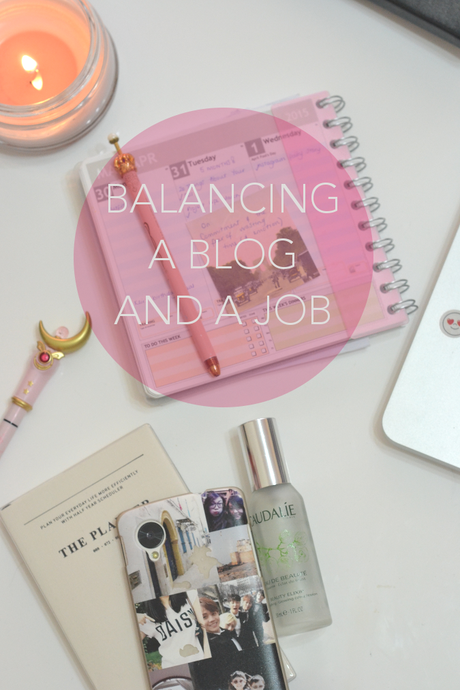 A few tips and tricks on how I balance my blog and job.
I began blogging when I was in my first year of University. It gave me something to really focus on aside from incessant YouTube videos (until I discovered vloggers and beauty channels!) and Pokemon Ring of Fire evenings.
Despite the hectic schedule that came with Uni – did anyone else's degree like to time THIRTEEN deadlines for the same week? – I actually ended up blogging almost every day, purely because I loved and still love it. Even while I was drowning in what one can only describe as dissertation hell, I persevered. I traipsed outside with my tripod in hand or hopped on a train to London or spent hours tirelessly flat-lay styling photographs in my dodgy 2-hour breaks.
But the step up to Real Life and having a full-time job too? That took a little more fine-tuning. I'd never so much as scheduled a post before or planned content for my blog. Thankfully as I freelanced in content management and creation as well as community management, I was able to get my balance down…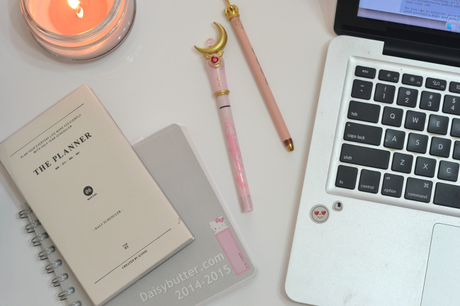 Be Realistic
No one's going to put a gun up to your head if you don't post on a particular day. Like seriously. No matter what you think, even full-time bloggers that have agents are just people and they're not 'forced' to do anything, let's just put that to rest for a moment. While there are deadlines involved in some collaborative and/or projects, for the most part, your blog is going to be
much
more flexible than your job.
So you like to socialise, go to the gym, see your friends and walk the dog in your weekly routine – grab yourself a diary and pencil this all in. Factor in your work hours, time you may spend cooking dinner and bathing, etc. Now find your spare hours.
I personally work Monday to Friday, 9am-6pm. It takes me between 30-45 minutes to get to work each way. I allot myself Wednesday and Sunday evenings to get a week (roughly) of content written and edited. Publishing-wise, it is completely up to you whether to push a post live in real time or save it and schedule for a particular time. Due to my haphazard and forgetful brain, I also schedule posts at the moment!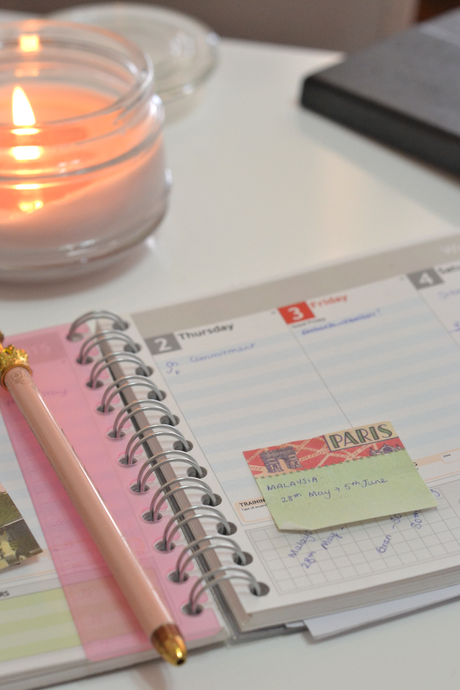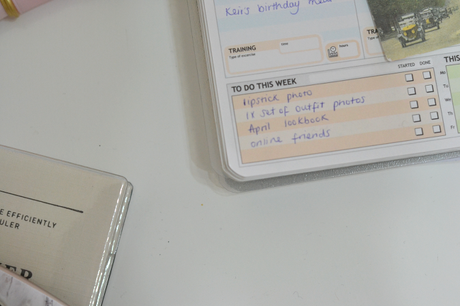 One Step Ahead of the Game
You only need to spend one minute on Twitter to be told that blogger problems in the winter lie in the lack of light. So take this common knowledge and play it to your advantage.
Perhaps you work shifts and actually have a couple of spare mornings or you can shift weekend plans around a little, block out that hour or two to photograph a batch of photos that you can use for blog posts. I once read somewhere (maybe on
Fleur
or
Amy's
blogs?) that they use an Inbox system – place to-be-shot products and props into a box and when that slot of free time comes around, get snapping!
I tend to work with weekly photo batches and shoot anew each weekend. Even though I'm out and about for most of the weekend, one free morning is all that's really needed to shoot still life and then the bulk of my photos are shot outdoors (:
Social Media Whizz
This one is a doddle. Find yourself with minimal time to promote that blog post you spent ages on? Get handy with a social media scheduler. I find this a GODSEND now that I've moved across the world too. Simply pop into your CMS, grab the link and add to a Tweet, attach a photo if your heart desires, set a date and time, et voila!
If, like me, you neglect certain platforms (cough cough, Facebook because it's a money-grabbing swine), this is a great time to schedule those posts at the same time. I tend to do this on Monday and Sunday evenings after writing the post itself.
Use One and Another
Most importantly, if you're dedicated to pushing your blog to be as good as it can be, why not use one for another? If you're taking a screen/tea/lunch break at work, whip out a notebook and note down post ideas and titles. Heard a funny/interesting quote in the office? Write that down. Listening to a song with awesome post-titleable lyrics? Write it down.
I actually find that everyday things and tasks influence, shape and dictate my blog. I write everything down and then sit and take stock of my notes before I begin writing. Even noting down angry thoughts about how busy you are could turn into a 'think' article! Slowly but surely, everything will fall into place and just become a one-woman-super-blogging-and-life machine.
TL;DR
- You have to be just a little bit committed to your blog to balance it with your job.
- Be almost anal about timings. That natural daylight won't be around forever! Netflix will though.
- Make the most of down time. Yeah you're watching Made In Chelsea on your night off, but maybe there's a post to squeeze out of Lucy's Life Tips, How Not To Date Like Binky, 5 Conversation Starters to Avoid with Help From Jamie Laing, or #throwbackthursday Millie Wardrobe a.k.a. A Dream. Inspiration comes from everywhere, see? ;)
- Photograph in advance and do it in batches. Trust me.
- Don't force it and be realistic because we're all different.