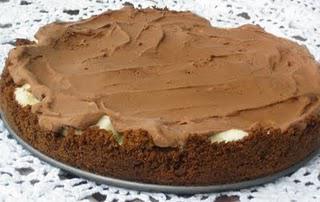 easy ice cream cake with 'scruffy cupcake' base!
The last two months I've been in a spin.  Finishing final recipe test-runs for the book, cluing up writing and edits, and doing so while having my mother visit for 5 weeks followed by my parents-in-law visiting for 2 weeks.  Throw in activities with the kids and end-of-year recitals, concerts, performances, and hubby on a work trip, and you have one pooped mama.
This kind of chaos brings on recipe testing insanity.  You see, when I'm busy and stressed I tend to create - but not always in effective ways.  My mind gets overactive and rather than properly sort out a recipe, I instead go full-steam-ahead, blazing through my pantry, whipping out ingredients and pans and getting into tweaking recipes or designing new ones altogether.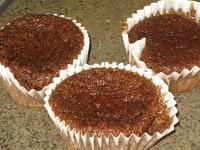 baaaad cupcakes!
So, here I was with a manuscript due in 4 days, and I was baking cake after cupcake.  I was also preparing food for lunches and dinners for visiting grandparents, but instead of scaling back I decided to... "once again" test my gluten-free banana scented cake with one minor modification ("once again" happened 4 or 5 times)... try an altogether new raw chocolate mousse pie, which turned out fabulous but nevertheless required repeated tests for accuracy... and
then
test completely new variations on an orange-vanilla cake and chocolate cake/cupcake recipe.  The orange cake was a success.  The cupcakes, not so much.
At least I could push off all the 'good' cake tests on visiting family.  A friend also got a whole cake and the kids were toting cupcakes to share for a full week!  But, those chocolate cupcakes and cakes, I didn't want to give those away, not 'worthy', and I was fed up with running tests.  So, I scratched the recipe from the book, and moved on!  To ice cream.
See, when all else fails with baking, you can turn to your old friend ice cream.  Because it will solve your problem.  It is just waiting to make everything right in your day and with your baking.  If you treat it well - and I do! Yes, ice cream knows its place in my home.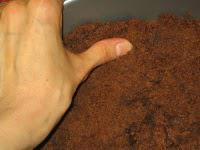 pressing cake into pan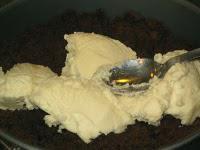 first layer of ice cream goes on!
I took my scruffy cupcakes and emptied them into a springform pan (which I first lightly coated with some coconut oil to make for easier slicing/removal of the cake).  Press that cake into the bottom and around the sides (partially) of the pan.  Easy breezy.  While doing that, you let a quart of ice cream soften at room temperature.  Then, scoop the ice cream on to the cake layer, and gently smooth/distribute without breaking up the cake layer too much (you can first freeze the cake layer to make this step easier if you like).  Once smoothed out, cover the pan with aluminum foil and pop this into the freezer to firm up that layer of ice cream.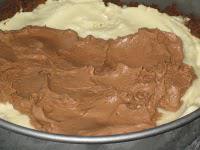 and now the second layer!
You can stop right there... or, make it a little prettier by adding another different layer of ice cream.  This time you don't need as much, just a pint or less than a pint (alternatively, you can use 2 or three pints of different ice creams, freezing each layer before the next).  I chose chocolate, and again, softened that chocolate ice cream to layer on the frozen vanilla.  Smooth out, then back to the freezer.  Now, I could have sprinkled some toppings on this chocolate layer, like cookie crumbles, nuts, or a chocolate syrup drizzle - do so if you want!  But, I had other plans...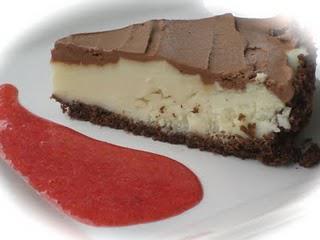 YUMMY!  Ice cream cake with fresh strawberry sauce.
Some fresh strawberries were sitting in my fridge.  A simple, fresh strawberry sauce was on its way.
This became our Father's Day dessert, and it was so simple.  This kind of dessert makes life a little easier during crazy times, because the prep is all ahead of time, and on the day all you have to do is sit and enjoy.  That I did - and so did everyone else.  Ice cream cakes are a snap to pull together, and yet never fail to impress.
There you have it.  Next time you have some botched baking (or, a half-dozen cupcakes hanging about the house) you're in business!