Follow my blog with Bloglovin
I just registered for Blog Lovin, so follow me there.
Coming to today's recipe, keeping with this week's theme of 'Cooking with Coconut', I made this baked oatmeal with coconut milk and blueberries from
Vegetarian Times
magazine.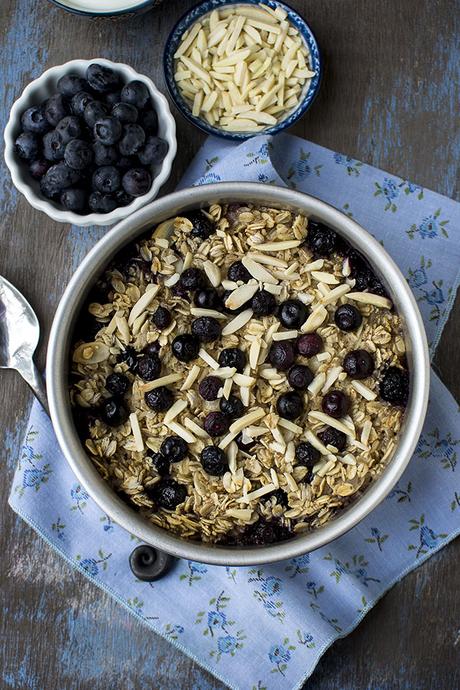 This baked oatmeal is so comforting and delicious. It has a crunchy granola like crust with a coconut flavored interior. I absolutely loved how this one turned out. Even my husband who is not an oatmeal fan said he can eat this almost everyday for breakfast :-)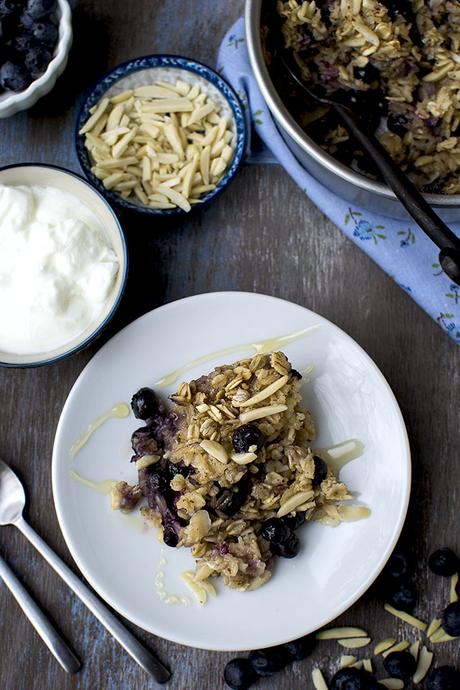 Make sure to cool the dish couple of minutes before serving to give it time to set. I was in a hurry and it didn't slice neatly, but that didn't affect the taste of course.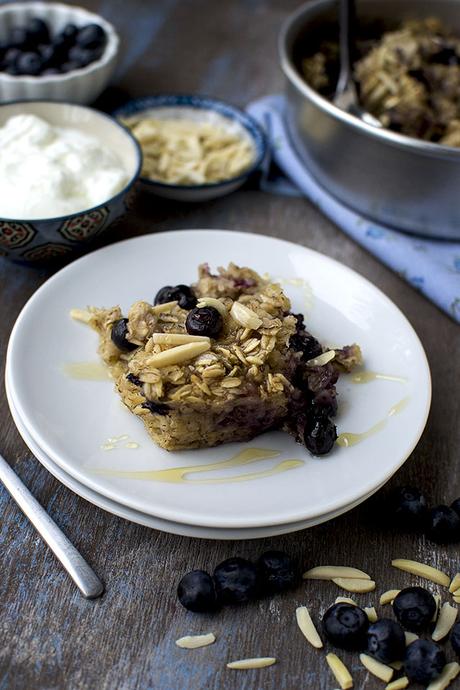 Baked Oatmeal with Coconut milk and Blueberries
Ingredients
:
3cups

Rolled Oats

2cups

Light Coconut Milk

2tbsp

Honey, plus more for serving

¼tsp

Salt

¼tsp

Ground Cinnamon

1tbsp

Egg Replacer powder whisked in 3tbsp water (or use 1 large Egg)

1cup

Fresh Blueberries, plus more for sprinkling

5tbsp

Sliced Almonds, plus more for sprinkling

As needed

Greek Yogurt, for serving
Method
:
Preheat oven to 375°F. Coat a 8" square baking dish with cooking spray.
In a medium bowl, whisk the egg replacer mixture with coconut milk, honey, salt and ground cinnamon.
In a large bowl, combine oats with brown sugar. Pour the coconut mixture over oat mixture and mix to combine. Stir in blueberries and almonds.
Spread the oatmeal mixture in the prepared baking dish and sprinkle with more blueberries and almonds. Bake for 25~30 minutes or until lightly golden on top and cooked through.
Serve warm or at room temperature with a drizzle of honey and Greek yogurt, if using.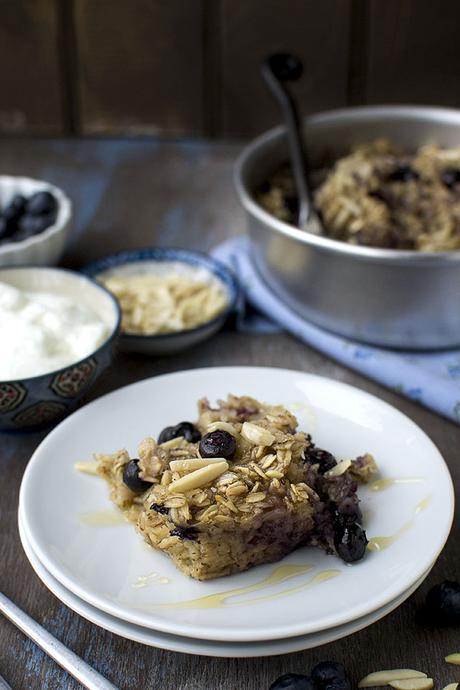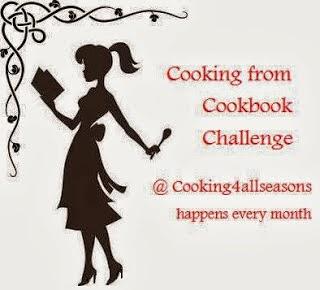 Also linking this to Valli's '
Cooking from Cookbook Challenge: March -- Week 3'.