This baked meatball meal prep with spaghetti squash is a lower carb lunch option! Save time and reduce your dishes by baking the meatballs right in your meal prep containers!
Popping back in with another great meal prep option for my low carb peeps!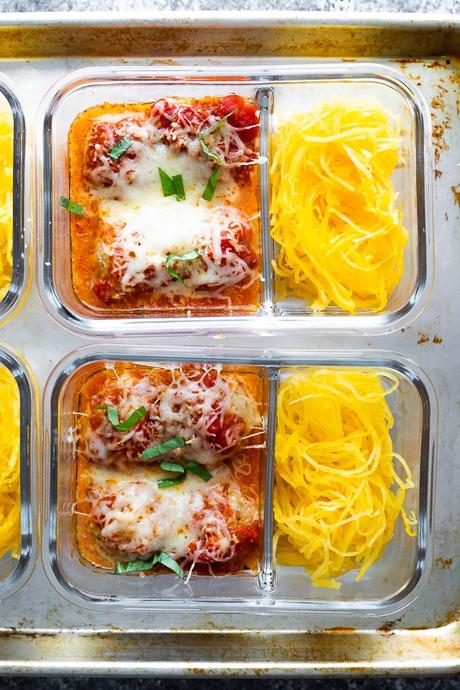 A few weeks ago, I shared my EASY method for how to cook spaghetti squash, and between the photos and the video, there was a fair amount of spaghetti squash hanging around.
What does that mean? Spaghetti squash and meatball time! It's about time I share a spaghetti squash meal prep recipe with you, right?
This baked meatball meal prep is so easy to pull off, especially if you pre-cook your spaghetti squash.
Reasons we love this baked meatball meal prep
it's gluten-free and lower in carbs
the meatballs bake right in the meal prep containers for easy clean up
it tastes like your favorite pasta dish, but is lightened up
Continue reading: Baked Meatball Meal Prep with Spaghetti Squash