Blogging Marathon# 36: Week 2/ Day 1
Theme: Travel Food
Dish: Snack - Baked Chickpeas
My theme for the second week of
Blogging Marathon# 36
 is '
Travel Food
' or food that is typically mess free and is easier to take on a trip. To add a little interest to the theme, Valli asked us to make a Snack, Main course and a dessert. So that is what you are going to see for the next three days and I'm going to start with a easy, peasy snack today.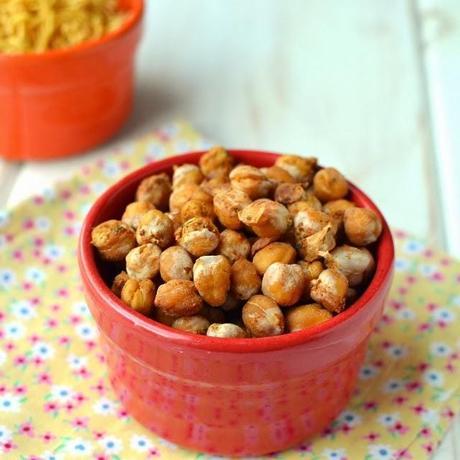 Growing up, we used to travel quite a bit. My dad was a central government employee and he used to get travel allowance every 4 years and being an enthusisatic traveler he made sure that we visited different places every time. He used to elaborately plan these trips and made sure even the minute details were taken care of. He had accomodation everywhere we went and it was so much fun riding the local tourist buses and visiting the touristy locations.
My mom made sure that we had enough snacks to eat between meals. As kids my sister and I had way too many requests and my mom made sure she had something for the both of us. I remember her making snacks like janthikalu, murukkus, mixture and, namkeen.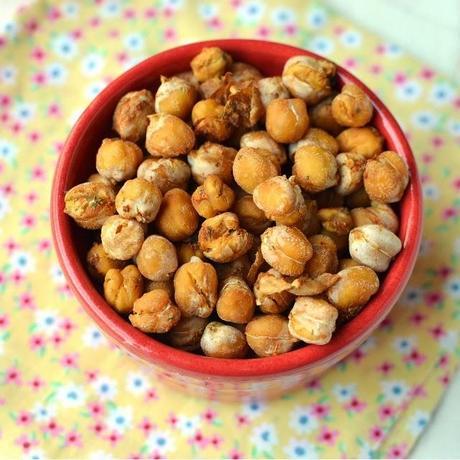 Now with my own family, since the kids are still young, we don't usually make long trips by car or train. Most of the long distance travel is by flight and I don't make anything when we are flying. But when we are on the road, today's snack is perfect. It's crunchy, addictive and most of all guiltfree. See even my 16month old loved snacking on them :-)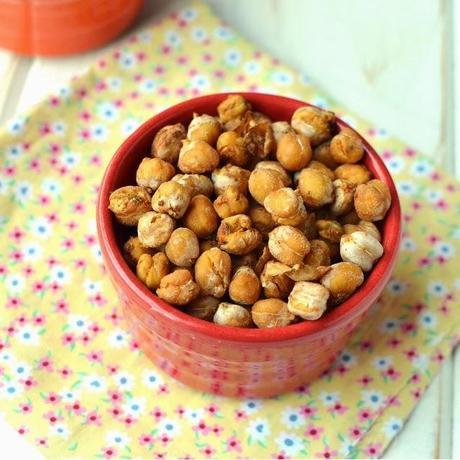 The spices used in this dish are completely upto individual taste. I used Indian spices, chili powder, grounf cumin and kasoori methi. But any spice from any corner of the world can be used.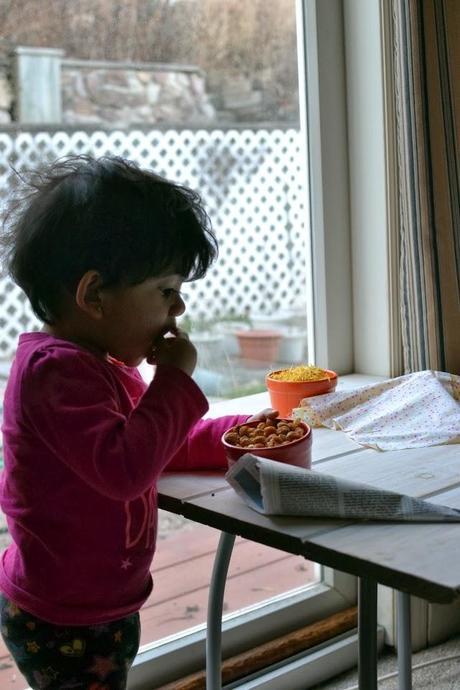 Ingredients
:
Chickpeas - 1 15.5oz can, rinsed and drained
Salt - to taste
Chili powder - ½tsp
Ground Cumin - ½tsp
Kasoori Methi (dry fenugreek leaves) - ½tsp
Method
:
Preheat oven to 350°F. Line a baking sheet with a parchment paper.
Combine all the ingredients in a mixing bowl.
Spread the chickpeas in a single layer on the baking sheet and bake for 50~60 minutes or until the chickpeas are crispy and crunchy.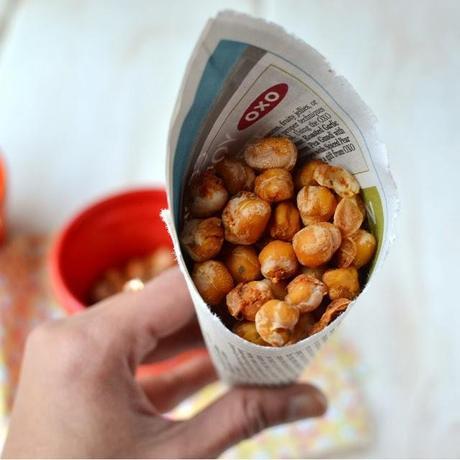 Store in an airtight container for 4~5 days.  Lets check out what my fellow marathoners have cooked today for
BM# 36
.