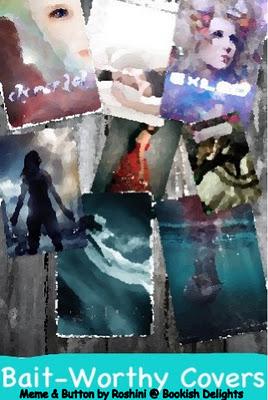 This is a new feature that just highlights covers (and books) that I've found to be just awesome! The covers featured on this meme are covers that are bait worthy! When you cover and book fishing...these covers just make you use your bait! I know the title of the meme is a bit..corny..but my creative skills are lacking!P.S. This meme is something I hope other bloggers will participate in every or every other Monday! Take the button at the top and make your own post! When you do make a post, please link back to me and give me credit for the button. Add your post to the linky at the end of the post and I'll come check it out! It doesn't have to be as long or hectic as mine even I one cover would be great! Just participate!
P.S.S. I know..you're annoyed but hey..it another P.S....this post was supposed to go up two weeks ago...stupid Blogger!P.S.S.S. I'm doing this to get on your nerves..hehe...the button is supposed to be a dock with water at the edge (get it? *Bait Worthy*?) It is also supposed to look like it's painted!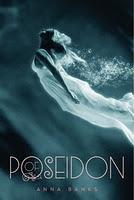 Of Poseidon by Anna Banks
Love this cover! Finished the ARC about a week ago...and wow...the cover is just like the book...incredibly-awesometasticly-incredible! Just wait for my review *Smiles*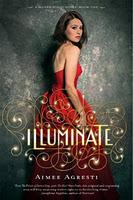 Illuminate by Aimme Agresti
The girl's dress is mesmerizing...give it to me!!!! I want it! Grr...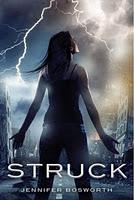 Struck by Jennifer Bosworth
Lightning-addicted girl?! Jenn...please tell me that the release date for Struck has mysteriously moved up! Please! Do it for the bunny! Look at how cute it is! You wouldn't want to make it sad!
(\__/)
(='.'=)
(")_(")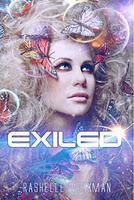 Exiled by RaShelle Workman
Can't you tell the book is awesome just by looking at the girl's hair? It's decked out in butterflies...don't ask me what type though-not that butterfly-smart!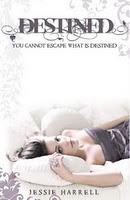 Destined by Jessie Harrell
Actually..just finished this one...but the review is going up next..or this week! The cover is soo surreal! The lavender and white go well together!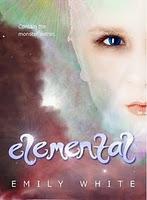 Elemental by Emily White
The font is totally mind-blowing! The colors...are great choices! How much longer must I wait?!?!?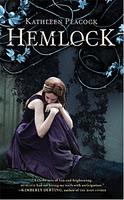 Hemlock by Kathleen Peacock
Werewolves....the girl's dress color and the background kinda mesh together..but in a good way!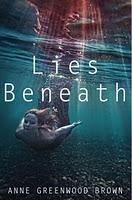 Lies Beneath by Anne Greenwood Brown
Another awesome mermaid cover! Ahhhh!!!! Can't wait to get this one!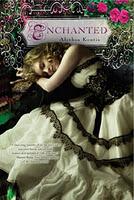 Enchanted by Alethea Kontis
The cover truely is enchanted! It catches people's eyes cause of fairy-book style design!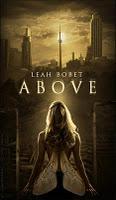 and last but not least...Above by Leah BobetThe cover is gorgeous! And her wing...don't get me started! So excited to be on the ARC list for Scholastic for Above! But I can't wait!
Hope you guys have fun!(Ignore the please leave a comment after linking thing)