Yesterday I attended the preview experience of Baileys Chocolate Luxe Easter Egg hunt at Harvey Nichols, Knightsbridge. If you can still get a ticket to this event which starts for real on Saturday then I throughly recommend it.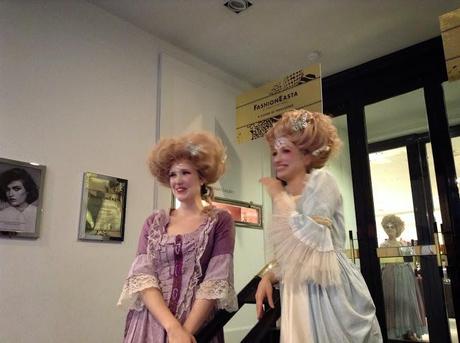 Singer Pixie Lott joined Samantha Barks, Helen Flanagan, Luisa Zissman, The Voice winner Jermain Jackman and Made in Chelsea stars Rosie Fortescue, Binky Felstead and Louise Thompson were amongst the famous faces that attended this  early Easter egg hunt by Baileys Chocolat Luxe tonight.
Lott (wearing a leopard print dress and cat ears), Barks and Flanagan (dressed in a Louis Vuitton dress that made her look like Dorothy from Wizard of Oz) were attending the VIP launch of Baileys Feaster Egg Hunt, an adult-only immersive theatrical adventure and Easter egg hunt to find the ultimate Easter egg indulgence.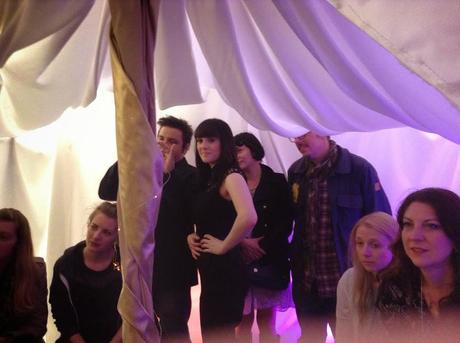 2014 The Voice Finalist, Christina Marie at the Baileys Easter Egg Hunt
The big Easter girls' night out saw ex-Apprentice finalist Luisa Zissman ditching any male companions for her mum Christina Kalozois with her for the night.
The celebrities enjoyed an immersive theatre performance that unfolded across five floors of the Knightsbridge department store, which was transported back in time to the graceful elegance, and artistry of the 18th century Rococo movement.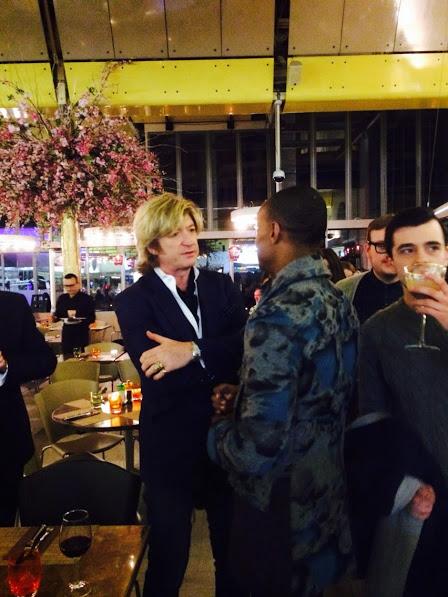 Hair Stylist to the Stars, Nicky Clarke attended the event
The celebrities mingled with the actors on the magical journey around the store before arriving on the terrace to taste the chocolate treat of Baileys Chocolat Luxe and were gifted the Baileys Chocolat Luxe Easter Egg to enjoy on Easter Sunday.
Other celebs that attended included The Voice's Christina Marie Georgia-May Harrup, Talia Smith, hairdresser Nicky Clarke with girlfriend Kelly and daughter Tellisa, stylist Brix Smith-Start, Call the Midwife actress Jessica Raine, Mischa B, Perdita Weeks, PPQ founders Amy Molyneaux and Percy Parker and model Olivia Inge.
Pop songstress Pixie Lott said:
"This was my first time doing immersive theatre, living in East London, I feel like I should have done it already, but the Baileys Feaster Egg Hunt was an amazing experience, I'm definitely going to do it again!"
Les Miserables star Samantha Barks commented after watching the performance:
"Well that was theatre! It was unlike anything I've ever seen or done before, but it was brilliant."
The original production by the critically acclaimed Theatre Souk collaborators, The salon:collective, was a monument to the golden age of the Châteaux de Versailles and Marie Antoinette, with royalty, subjects and courtiers on their own individual journeys to find the luxurious egg.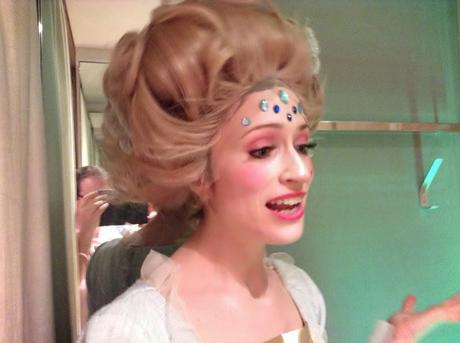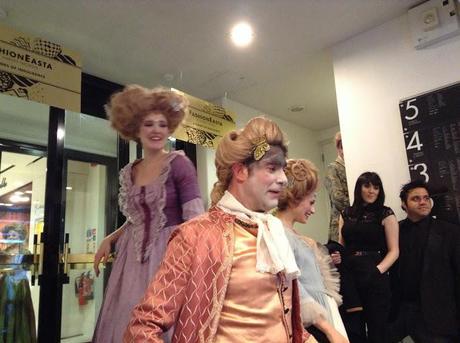 The Baileys Chocolat Luxe Easter Egg, the object of desire for all those on the search is a luxury, adult-only chocolate version of egg and soldiers created by master chocolatier Lucie Bennett. The Chiappa Sisters also treated the celebrities to a feast.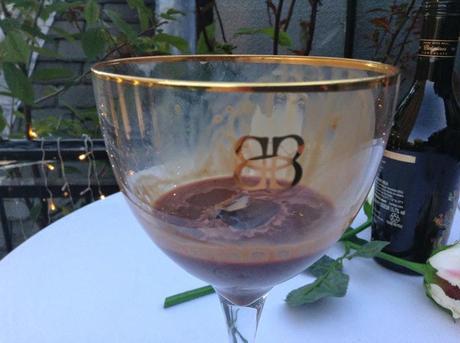 A Bailey's Cocktail to end with on the 5th Floor at Harvey Nichols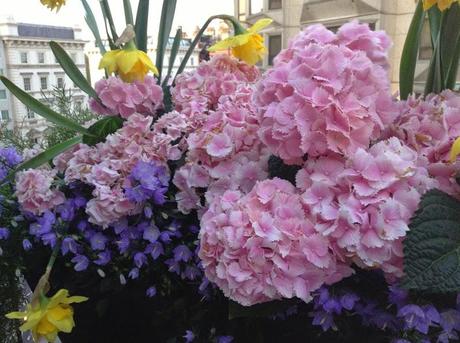 Beautiful Flowers to be found on the Balcony on 5th Floor Harvey Nichols
Baileys Feaster Egg Hunt will be open to the public for one day only on Saturday 19th April; with a limited number of pre-booked tickets for £25 available via 08454 639 558 or [email protected].
The ticket will include the immersive theatre experience, a six-course feast and the Baileys Chocolat Luxe Easter Egg….
Baileys Feaster Egg Hunt is open on Saturday 19th April only; entry is £25 theatre, food and drink included. Book via 08454 639 558 or [email protected].
David Ridings's Slidely by Slidely Slideshow






by