BM# 51 -- Baking Marathon: Day 25
Bake of the Day: Bagel Chips
After a easy, breezy palmier recipe, here's another baked dish that is very very quick and easy to make. These Bagel chips are made using store bought bagels and they are crispy, crunchy and delicious.
I first saw these
crunchy bagels
on Siri's blog and mentally noted it down to try. My husband buys bagels from Costco & BJ's occasionally and if you know anything about these warehouse stores, you know that they come in wholesale quantities. So we get about 9~12 bagels in one shot. I don't usually eat bagels and it's just my husband and my son who have to finish the whole bag. After about 2~3 days, they get tired of them and we have these sad looking bagels in the bread box.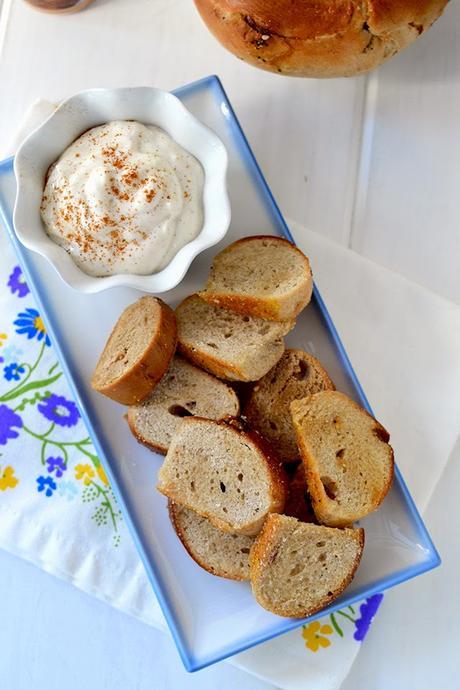 So the last time I had some leftover bagels, I decided to turn them over into bagel chips. But all the savory ones were gone, I was left with an apple cider bagel and a cinnamon-raisin bagel. I added some cinnamon-sugar and melted butter -- once baked they get crispy & crunchy. These are best eaten right away.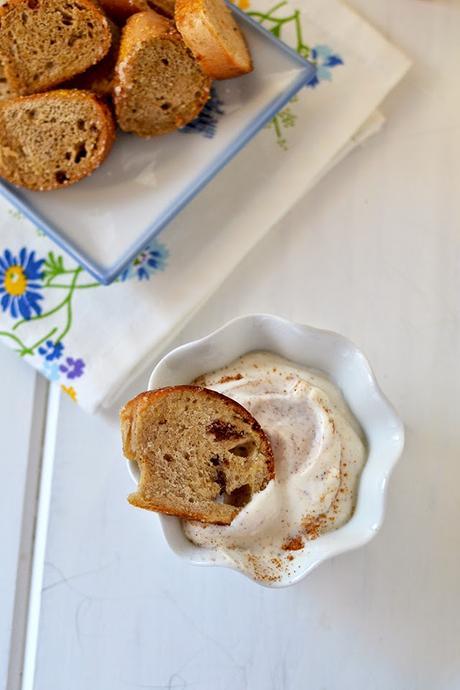 These Bagel chips can be made with just about any bagel -- plain, wholewheat, everything and son. You can also make savory bagel chips by changing up the add-ins. Fresh or dried herbs, grated cheese, garlic salt, pepper are all great options to flavor the chips.
I also made some honey & cinnamon flavored yogurt to dip the chips in. It was a yummy combination. My daughter and I licked off the whole bowl of dip with the chips :-)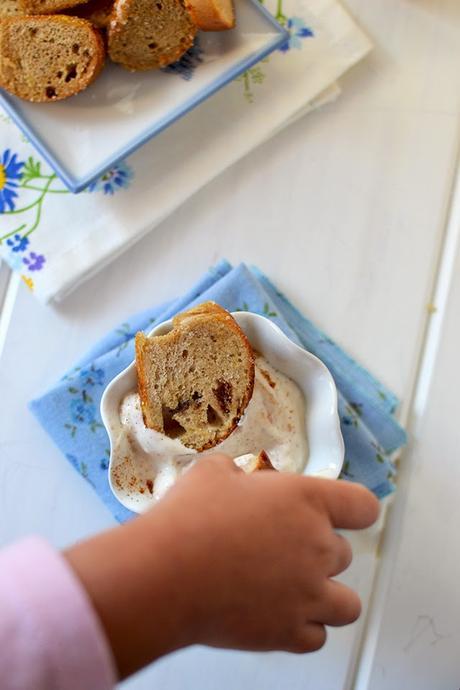 Recipe adapted from here
:
Ingredients
:
Serves 3~4
Bagels - 2
Unsalted Butter - 2tbsp, melted
Sugar - 1~2tbsp (adjust as per taste preference)
Ground Cinnamon - ¼tsp 
Method
:
Preheat the oven to 325°F.
Slice the bagels into ¼" thick pieces. Add the melted butter, cinnamon and sugar to the bgel pieces and mix well really well to evenly distribute the seasoning.
Place the bagel pieces on a baking sheet in a single layer and bake them 8~10 minutes per side until nice and crispy. Serve immediately!!
Honey-Cinnamon Yogurt Dip
:
Ingredients
: Yogurt - 1cup Honey - 1tbsp (adjust as per taste preference) Ground Cinnamon - ¼tsp
Method
:
Mix all the ingredients well combined. Chill until ready to serve.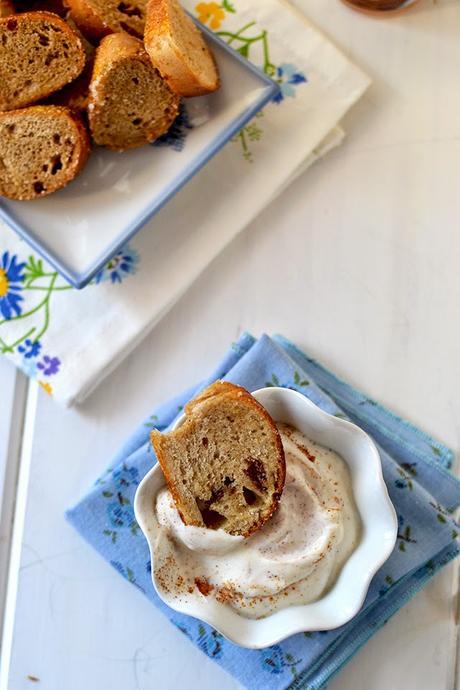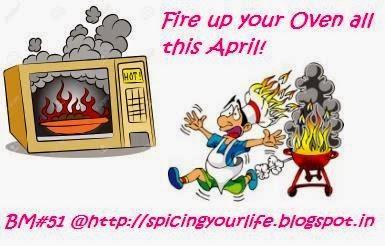 Check out the
Blogging Marathon page for the other Blogging Marathoners doing BM# 51.
An InLinkz Link-up