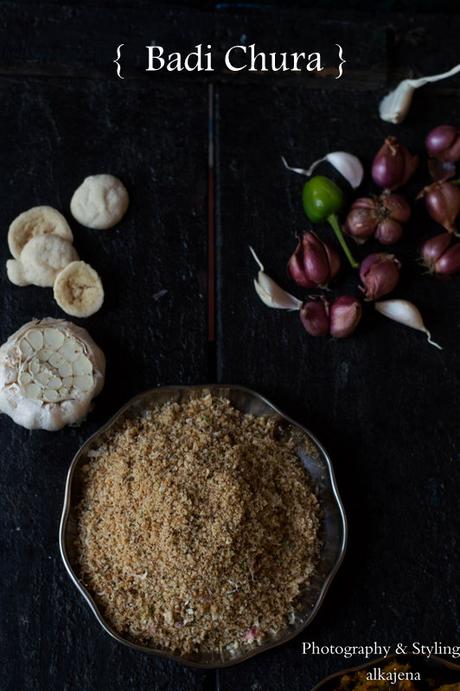 One best thing about Bhubaneswar is that you get plenty of cool breeze in the evening, such a pleasant respite from the humid heat. With the summer on with full swing and the scorching sun, this recipe will do wonders to help you rejuvenate and beat the heat.
Pakhala with badi chura is the ultimate desire for all during summer months in Odisha. 
Pakhala is the one we would have most often during summer.
Also if you want to have a peaceful sleep after the day's work, then you should go for this.
Not to forget the onions and green chilly which add a zing to this recipe.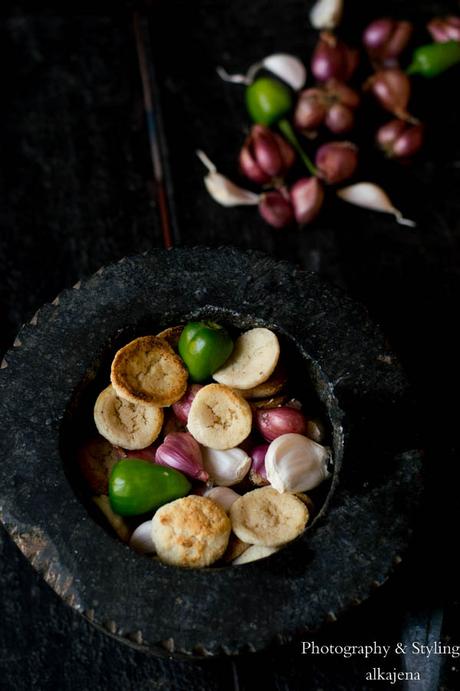 Pakhala
 is eaten in Odisha since time immemorial.
A peculiar habit of Odia people are they think of food all the time. A typical meal constitutes of Rice, Dali, a gravy dish, a dry dish, a sour-sweet chutney, some crispy side dish and a proper dessert.One among the crispy side dish is Badi Chura. The dish is crunchy, crispy, savory that makes the lunch menu complete. Badi is a sun dried lentil dumpling which comes with many variations.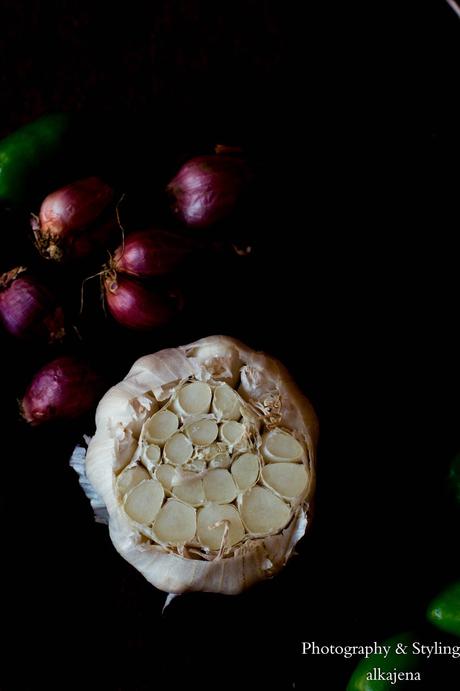 Badi Chura
is made by grinding badi with green chili, onion and garlic. It is basically a side dish. If you want to get its real flavour, then you must try this with Pakhala. Anyone and everyone can make this badi chura. It is a constant fixture in Odia meals, especially with pakhala. Badi is dried lentils and is usually made in fall and stored away for the year. It comes in handy as a quick side dish when you have to put a meal together in a jiffy. 
Badi Chura
Ingredients:
15-20 Urad Dal Badis

6-7 flakes of Garlic

3to 4 baby Onions

2 Green Chillies

2-3 tsp of Mustard Oil

Salt to Taste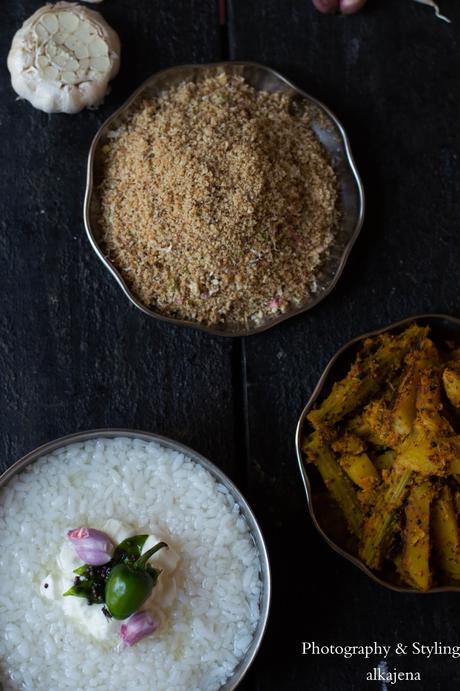 Let's Learn how to make this Badi Chura:
Heat a pan. Roast the Badis.

Coarsely grind Garlic, Onion, Chillies, and Badis.

Add salt and Mustard Oil to the above mixture.

Your dish is ready. Serve it with Pakhala.
If you want to see what a typical non veg pakhala thali looks like  do check it here.
So entice your taste buds with some amazing, mouthwatering combo of Pakhala and badi Chura this summer.