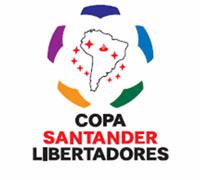 Peñarol kicked off the group stage of the tournament on the road as they looked to find a way to return to the Copa Libertadores final.  They, much like Nacional, would take a huge hit as they both fell.
While Peñarol began their new run towards title number six, Nacional were looking to build off their win in Rio de Janeira against Vasco Da Gama.  Instead a breakdown that lasted about two minutes was the difference for Paraguayan side Libertad to come away with a vital three points from Parque Central.
Nacional took the lead early one with a strike by Marcos Aguirre.  The possibilities were great for them to take a commanding lead in group 5, but in a span of just minutes in the second half the game turned around.   Four minutes, two counterattacks and a disorganized defense later Libertad took the lead and never looked back.  Amid chaos, order always prevails and that was exactly what occurred when Nacional's need to win was trumped by Libertad's call to order and poise.
Peñarol in the meantime were not able to generate much and Argentine side Godoy Cruz was able to win against last year's runner-ups by 1-0.  The Uruguayan press rounded up their performance in Argentina in simply one word- wasteful.  The six chances that they wasted and the one-man deficit made all the difference in that world.
FOLLOW JUAN ON TWITTER