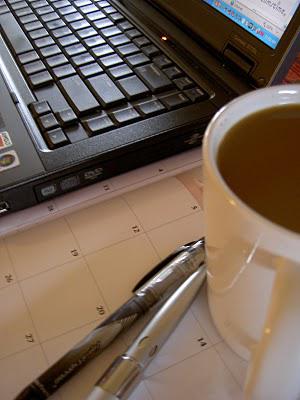 This stinks-more guilt for working moms like me. Boo! I actually haven't really found what this study says to be true. My kids don't seem to be any sicker than other kids. I don't really have any proof, but it doesn't seem like it. How about you? If you work, are your kids sicker than the kids who have stay at home moms or vice versa?


FROM NBC: If you're a working mom, it may have an impact on your child's health. A new study reveals that kids of moms who work outside the home are more likely to be sick.
22-month old Sadie Woodruff and her 3-year-old brother, Cooper because their mom Carol doesn't work outside the home, they're likely to be healthier according to a new study.
Carol Woodruff: Mom "They've had their runny noses and they catch their colds just like the others but i do know other children they do get sicker a little more often than them."

A North Carolina State uUniversity researcher looked at 89-thousand kids ages 7 to 17 and 20 years of CDC data. among the findings: children of working moms have a 2-hundred percent increased risk of hospitalization, asthma episodes, and injuries or poisonings.
Carol Woodruff: Mom: "When you're staying at home with them, you're more likely to stay on top of them." This is nurse practitioner Kristi Wittingham's day off. Not working is not an option for her.
Kristi Wittingham:Mom "A lot of people these days have to work. it's a way of life to survive and provide for your kids that you have and enjoy, you have to work." Dominick started preschool last year. Gavin's only five months old. His dad and grandmother take care of him at home. even so...
Kristi Wittingham:Mom"As soon as I went back to work, I did see a change in the kids. they did seem more sensitive to germs and the normal common cold."
In her practice, Dr. Ivette Cubas of Pediatric Associates hasn't encountered what the study finds.
Dr. Ivette Cubas, Pediatrician: "I don't think it's necessarily that I've seen kids of working moms versus non-working moms are more prone to hospitalization or injuries. I don't think i've seen that in my experience." Dr. Cubas is concerned the study could increase guilt for working moms.
It's important to mention that other studies have found children of working mothers are actually healthier because increased incomes and better health insurance coverage.
-NewsAnchorMom Jen

Skin Dimensions SB products, exclusive to Soderstrom Skin Institute, are manufactured with Pharmaceutical-Grade ingredients. In addition to being "Feel Good Products," they contain unique and innovative ingredients in concentrations that can assist you in the achievement of your own personal skin care objectives. This product line contains higher percentages of Glycolic, Vitamin A, C, E, Co-Q10, green tea, than what you can purchase over the counter.