Cici's treat fest… the good people at Entirely Pets shared some treats with us for Cici and I to review. What a wonderful grab bag filled with fun surprises.
Entirely Pets offers a whole range of pet products and supplies. And they even offer nifty info such as the Top Ten Places to Travel with your Pets (San Francisco, NY, Boston, Portland, Orlando, Anchorage, yes Alaska, San Diego, Las Vegas, New Orleans and Oahu, yes, Hawaii).
http://www.entirelypets.com/top10travel.html
what dog does not love bacon???  these treats hit the right spot for Cici… she ate them with gusto.  Best of all, they are wheat free…
Simply Wild is a line of all-natural holistic dog biscuits that uses real whole foods like farm fresh vegetables, nutrient-rich fruits, human grade meats, wild game and omega-rich wild trout, Simply Wild maintains a strict philosophy that less is more, simple is better. No wheat, no corn, no soy and never anything artificial.
Ingredients:
Potato, Pork, Lecithin, Arrowroot, Blueberries, Maple Syrup, Natural Smoke, rosemary
http://www.entirelypets.com/simplywildbacon.html
Simply Wild Maple Glazed Bacon Dog Treats (1.1 lb)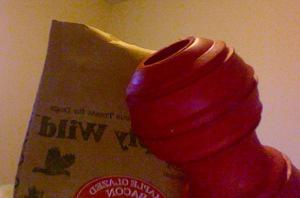 I was not sure how or if Cici would like these dental bones. But she LOVED them. Crunchy and delicious. She scarfed them up and relished every bit of them.
BONIES is a unique, healthy treat that uses all-natural ingredients that leaves your dog's breath smelling fresh. BONIES has zero saturated or trans-fat. BONIES is uniquely formulated to be hard enough to scrape and polish gums while providing exercise for jaw muscles and massaging gums. BONIES uses a 100% natural chicken flavor concentrate made from antibiotic-free US chicken livers. BONIES Dental Formula contain natural peppermint and parsley to help freshen breath and uses brown rice as its first ingredient. Unlike other edible chew bones, BONIES contains no animal by-products like gelatin or animal glycerin.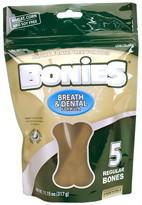 http://www.entirelypets.com/bonies.html
BONIES Natural Dental Bones Multi-Pack REGULAR (5 Bones / 11.15 oz)
Cici liked the liver treats but the smell, to me, was not totally wonderful.
Liver Bits Training Treats for Dogs by Green Pet Organics are freeze dried training treats that are 100% natural Sourced and Manufactured in the USA. Made with 100% pure beef liver. The process of freeze drying preserves the aroma, full flavor and nutrients of raw beef liver giving a consistent great taste every time. Liver Bits are rich in protein and preservative free. Give as a reward or sprinkled on food for extra flavor. Refrigeration not required.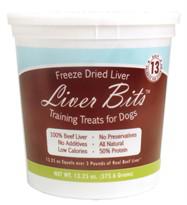 http://www.entirelypets.com/grnpetliverbits4oz.html
Liver Bits Treats for Dogs (4 oz)
Cici has had Kongs in the past, but NONE that she liked as much as this one… Maybe because it is larger than the others. Or perhaps it is the shape. She loves playing with it and getting treats out of it.
This KONG grooves gently massages the gums, cleans teeth and helps to reduce plaque while she is playing with it.
http://www.entirelypets.com/exlardenkon.html
EXTRA LARGE Dental KONG