On Wednesday we flew from Bangalore, where we had attended the December Call, to Visakhapatnam. It was a beautiful flight – unlike the flight of some other group members who came with an airline which seems to be near "grounding" and had cancelled plenty of connections.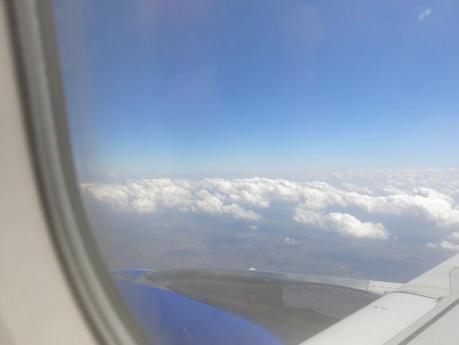 In Visakhapatnam it was very windy and drizzling – there was a lot of water around, signs of some heavy rain.
The airport was still suffering very much from the hurricane in October – most of the roof was away and the open sky peeped in.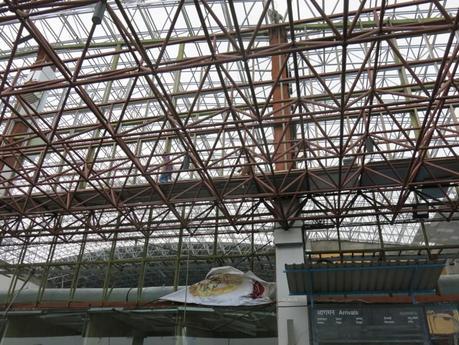 On the way into the city we saw many uprooted trees or palms with their leaves hanging down. The big ad-displays were swinging in the air: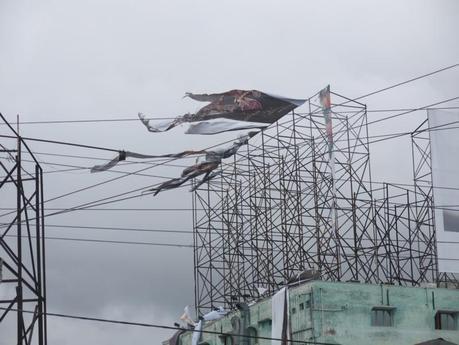 There was a very warm welcome in the Retreat Centre of the WTT – it was so nice to meet friends again after one year, and there were some new faces, from Argentina and from Spain. It is a "small" group living, just 34 members from 6 countries.
First of January in the morning there was a lecture of Sri Kumar in Telugu for the Indian members, and our group living started in the afternoon. The topic of the seminar is "The Scripture of Synthesis: Eighteen Steps of Yoga by Kapila Maharshi". I enjoy very much the lectures; although much of the topics is not "new" to me but there is always such an uplifting and inspiring ambiance. Besides, one thing is having heard a topic, another is, having integrated it in daily life.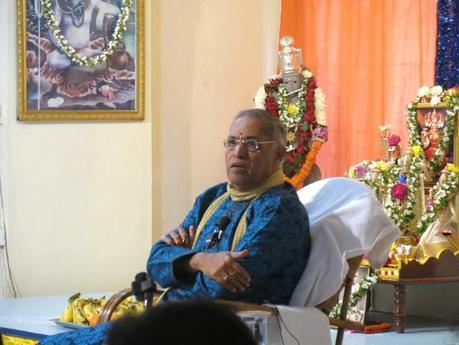 I had many exchanges, especially with my two room-mates Meinrad and Robert. And the consultation with Sri Kumar the day before yesterday deeply touched me. I will tell a bit about some details after our visit with the group to Pithapuram tomorrow. Tonight, we will have Capricorn full moon meditation – you already strongly feel the energy of the full moon in the air.
The house of Sri Kumar, Radhamadhavam, is under construction – a 5 storey building, which is scheduled to be ready by summer this year. We will have the celebration of the closing of the seminar in the premises, on the 9th of January.
The altar of Radhamadhavam is for the moment in the retreat centre, so we have the beautiful statues around, like this image of Krishna: