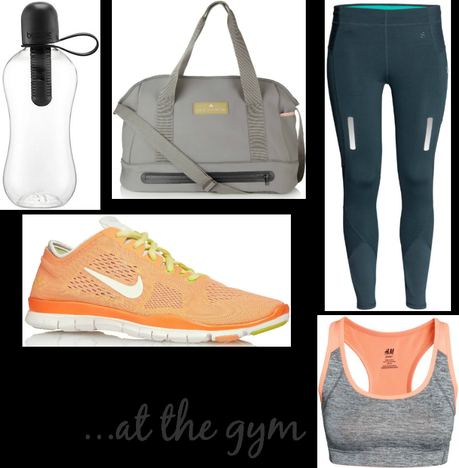 H&M Running Tights  Nike Free Runs  Stella for Adidas Sports Bag  H&M Sports Bra  Bobble Water Bottle
Confession: I love buying gym stuff. Be it sports bras (I wish it was socially acceptable to wear these all the time), leggings or another pair of trainers, I'm hooked.
Cos buying stuff for the gym doesn't count right? That's what I'll be telling my overdraft...
Is it sad to admit that buying new gym gear makes me more motivated to go? Gwaaaan, don't deny you've not thought the same!