The made4aid Etsy shop is now open again, after a brief time off.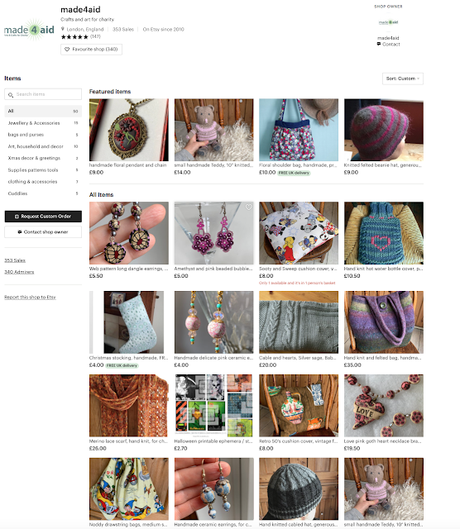 I'm working hard to get lots of lovely things in the shop ahead of Christmas. We've had some fabulous items donated.  
Bags and Christmas stockings made and donated by Linda Ann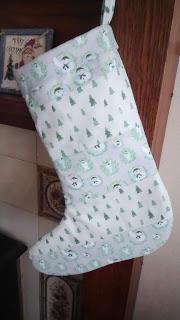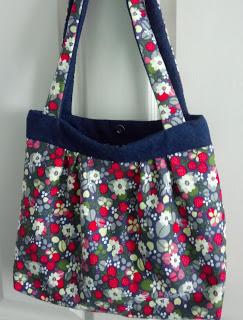 Handmade ceramic jewellery, made and donated by Amelia - a few examples, lots more in the shop and to come....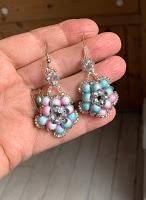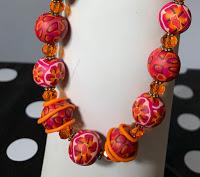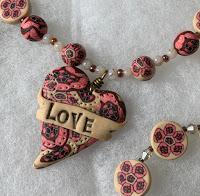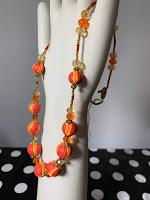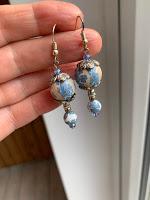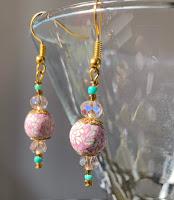 Cushion covers and bags, made from vintage fabrics and donated by Tanya - a few examples, more in the shop and lots more to come....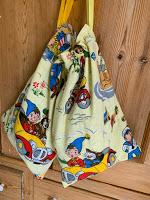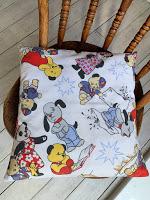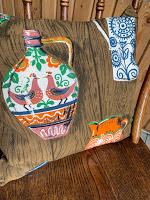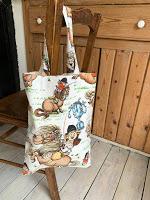 And I am just finishing a few projects which will be ready for listing soon - a couple of sneak previews: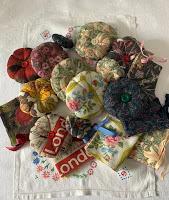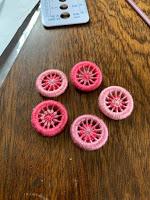 Thank you to everyone who visits the shop, donates an item, and/or buys something.
All profits from made4aid sales go to Medécins sans Frontiéres / Doctors without Borders. I will be updating our charity donation information (money raised so far) within the next week or so.
Made4aid has ticked over slowly, in a small way, over the past years. I am now going to have much more time to devote to managing and promoting the shop - and especially time for making things myself, which is where made4aid began in the first place, with making and blogging.  I am starting to post again on Instagram, and in the next month or two, there will be items for sale there as well as items in the Etsy shop.

Other craft charity projects
I have also been knitting cannula sleeves for the UK Handmade for Dementia group, working with the Altzheimer's Society - more info here or find them on facebook.  
Soon I hope to be knitting some worry monsters for Knit with Nowt, another UK group providing worry monsters and other puppets and dolls for therapists working with children - more info. here; find them on facebook. 
There are so many great ways to contribute to good causes, if you can sew, knit or crochet - some are listed on the made4aid website, do have a look and let me know if there any I've missed. 
Thanks for looking and reading!

made4aid can be contacted at [email protected], or on facebook.