What a blast I had in Nashville!  The retreat, the shop, the company of my stitching pals, the food, the shopping, the stitching were all simply the BEST!  Lisa, Connie, Miriam and the whole shop crew at Nashville Needleworks sure know how to spoil a group of ladies.  
They hosted my trunk show as well as myself and it seemed to me that my canvases were flying out the door, woo-hoo!  And it didn't hurt that Connie Camp was on hand to pick threads and stitches either-- here is the kit she pulled for my "Trimming the Tree" canvas: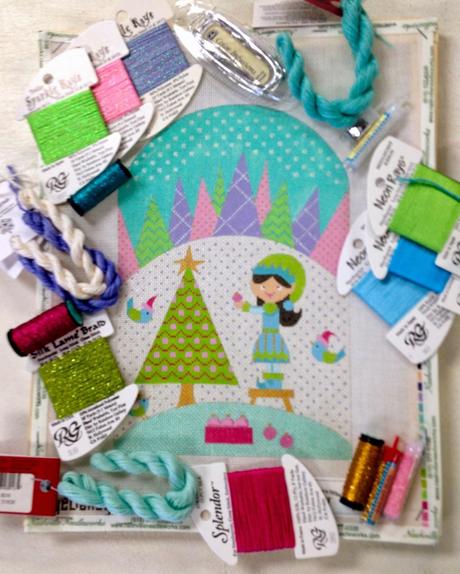 Don't those threads look delectable?  I was tempted to buy my own canvas, that's how gorgeous it looked!
My buddy Sherry was the lucky lady who took this one home, and she wasted no time on getting started stitching it-- here it is with some of the sequins added to the sky area: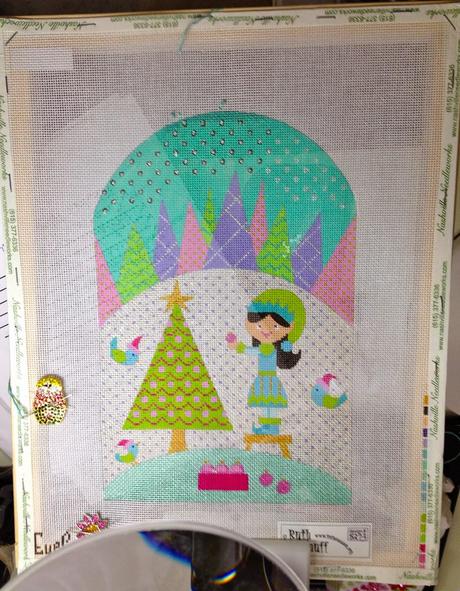 Here are a few shots from around the store, stitched models and EyeCandy canvas everywhere!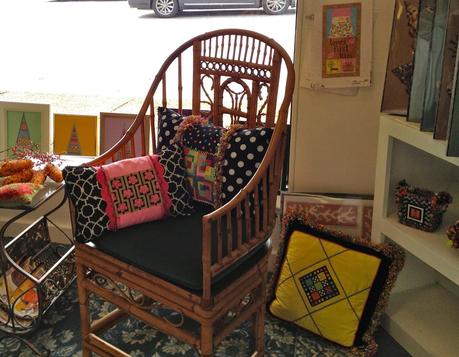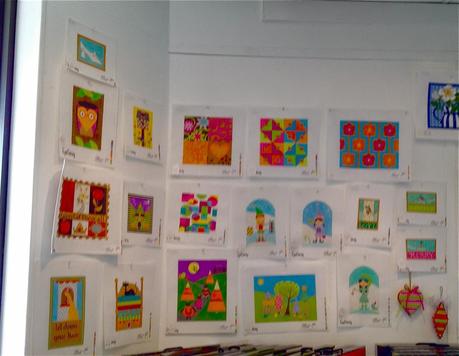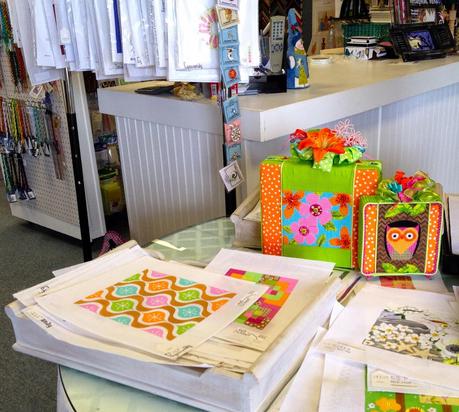 I hope if you get a chance to go to Nashville Needleworks, either on a visit or as a part of one of their classes or retreats, that you will not pass it up, it is an experience not to be missed!  I am already signed up for next year's Columbus Day weekend retreat and am counting the days until then.  In the meantime, they do still have my trunk show for a bit longer, so do stop in or call in if there is something you want, as there is a discount available.