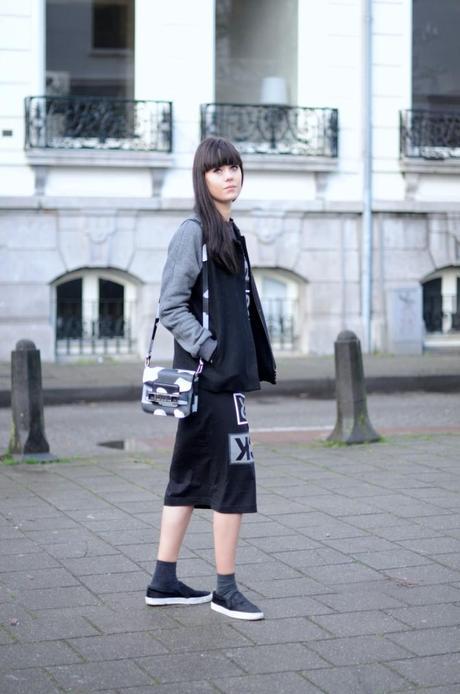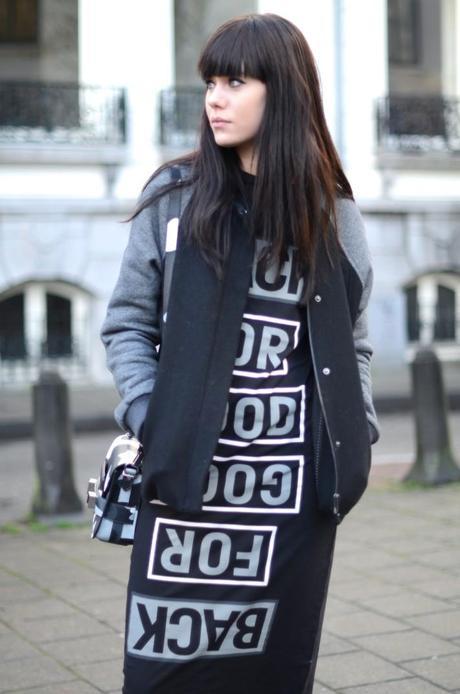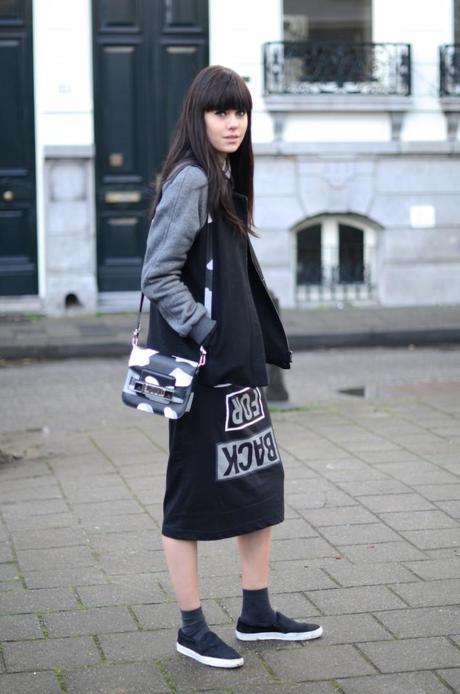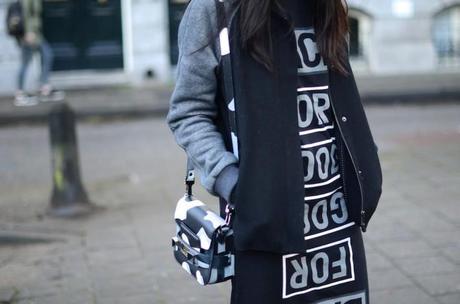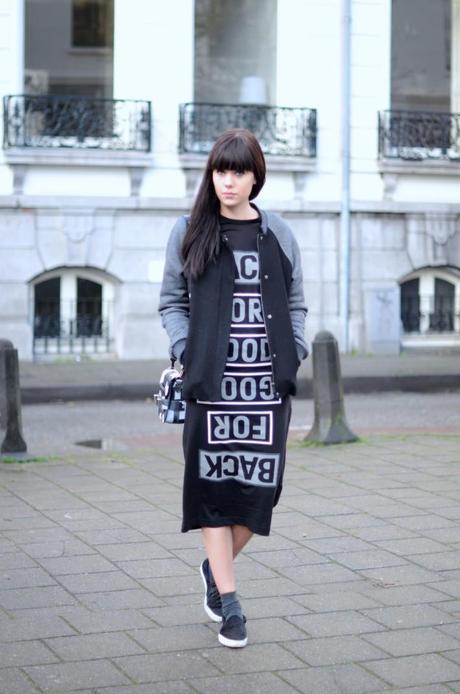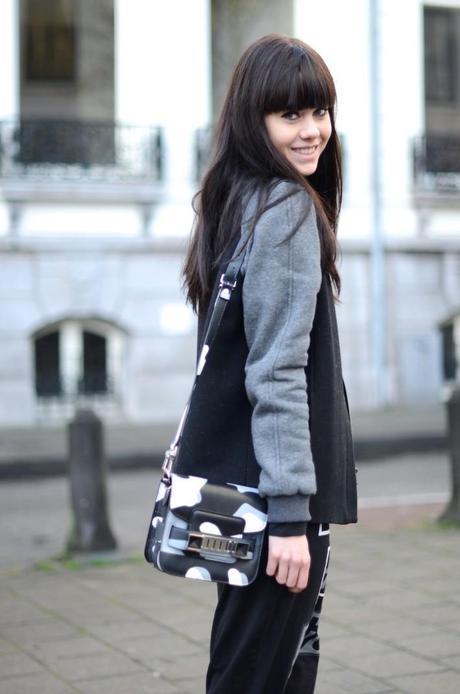 Sale shopping, I love it. As I mentioned earlier, I haven't done it that much this season because I was not much in the mood, didn't have time to check everything out and didn't feel like there was anything I really needed. But sale shopping is actually best when randomly running into something you do need but just didn't know yet. Or knew, but forgot. The first case applies to my new bag about which I already told you here. The second applied to this dress that had been on my mind for quite a while since it came out, then I forgot about it and last week I suddenly scrolled into it on sale. I'm such a sucker for cool t-shirt dresses, especially when they're black or gray or both. So again black and gray all the way, this is what I was wearing yesterday.
Thanks for all of you who've shopped my closet so far! There's still some really good stuff available in my shop :)
I got a few comments from people that were wondering why I'd get rid of some of the items that I really love and wore often or that haven't been mine for that long. I know I don't have to explain myself but I did want to because I understand that it might come across as me not being genuine when I'm first telling you I loooove my new pair of Nikes and then sell them.
First of all, I've been going through a lot last year and it changed me. It changed me in a way that not only changed me, but definitely also changed my priorities. And even though fashion is my passion and there's nothing in the world that I'd rather have as my job than this.. It's just clothes.
Fashion is more than clothes and I got better in the art of letting go and feel like my style is defined by me and shows in my wardrobe as a whole, not just in 1 pair of sneakers. I love clothes, but they're just clothes..
The second reason is the current financial state of the world. Well, not really, just mine. Sometimes you just have to let go of a few things, and of course it wasn't easy to let go of for instance my Kenzo bag, but sometimes you just have to let go for the greater good. Paying rent, for instance. And believe me, there will be new clothes, and bags, and shoes, don't you worry about that. Happy Sunday!
Jacket: Selected (on sale!) / Dress: BACK by Ann-Sofie Back (on sale!) / Bag: Proenza Schouler / Slip-ons: Zara (similar here)