A few snapshots from my weekend hostess gig
Happy Monday! Did you have a busy weekend? I had family in town, hosted that baby shower for my sister-in-law, and got in a photo shoot on Balboa Island with my daughter and parents. Too much fun for one weekend, and of course I am feeling it today!
But I was able to snap a few shots of the baby shower decorations before all the guests started to arrive, food was put out, and my hosting duties went into full effect. Because it was a small affair — all close family –  I didn't go too crazy with the décor, but did do a few festive things to spice up the party: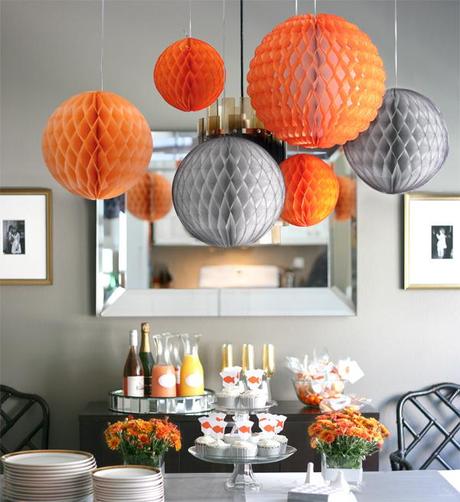 Any party is more festive with a group of hanging tissue poufs!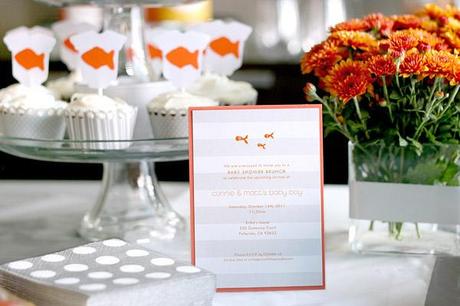 Remember their sweet nursery scheme? Great inspiration for the party décor and invitation.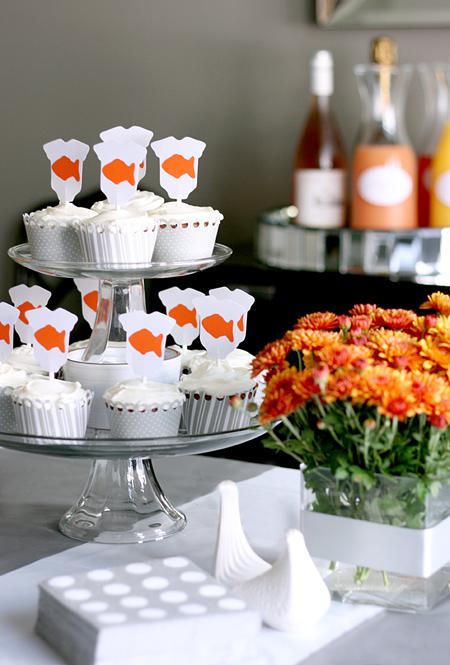 Completely in love with the way the cupcakes centerpiece came out. I heart Etsy!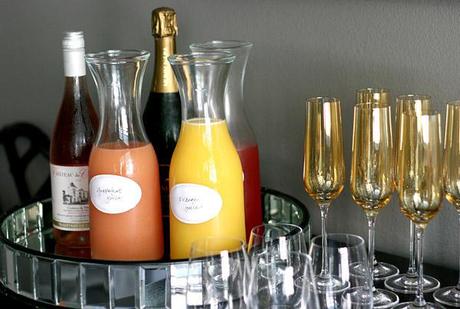 Set up a Mimosa bar in the back, complete with OJ, grapefruit and blood orange juices.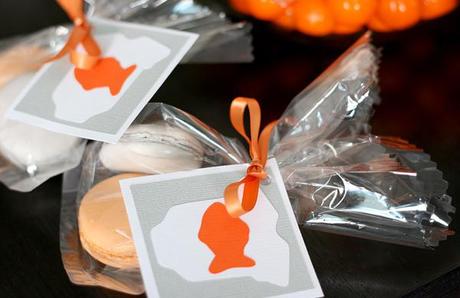 Earl Grey and Salted Caramel French macaron party favors: yum-may!
(Loved my mom's idea to trim the bags in the shape of fish tails!)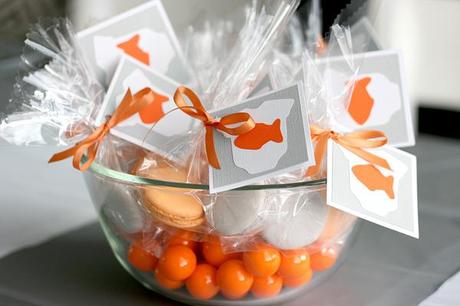 A "fishbowl" of favors!
(This was a last minute idea, but would've been super cute with a bowl that looked like an actual fishbowl!)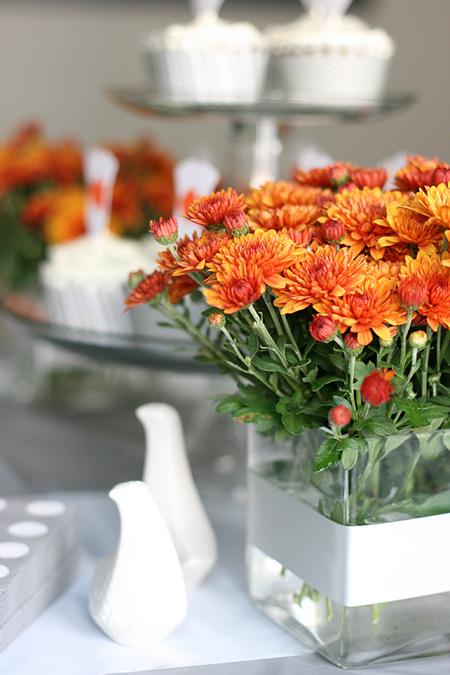 Budget buy: instead of buying expensive cut flowers, I got a few potted mums to cut myself.
An easy DIY: I made the striped tablecloth with two vinyl tablecloths, scissors and double-stick tape!
[ sources ]
Fish onesie cupcake flags & favor tags: Amy Dot Designs (Etsy)
Gray/white cupcake wrappers: Olivia's Paper Shoppe (Etsy)
Tissue paper poufs: Shop Sweet Lulu
Gray polka dot cocktail napkins: Target
French macaron favors: Merely Sweets
Invitation: me
But the bottom line is, we all had a really nice time together. Low stress, little mess = success!
Hope your weeks gets off to a great start!