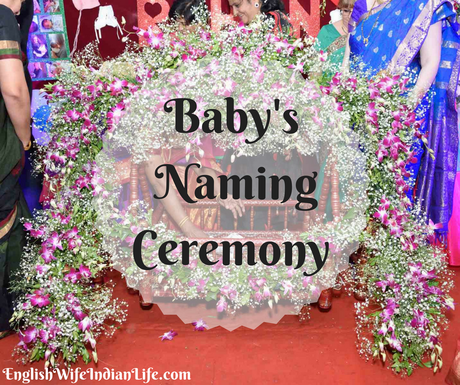 I need to start this by saying how proud I am of my little chap. It was a bit daunting, inviting so many people to a party for a baby, everyone expecting to meet the new member of the family, how would he react? Would he be scared? Would we have to leave? In fact, to my relief, he was a perfect host! He had a nice power nap in the middle and cracked the most beautiful smiles. A social butterfly, dressed in red silk.
Traditionally in my husband's culture, the naming ceremony will happen on the 12 th day of a baby's life. The name is chosen based on their birth chart, by a priest of Vedic astrologer. There will be a small ritual and the baby's name is whispered into their ear, followed by a "welcome to the world" celebration. Rohan's name was selected before he was even born, so no astrological charts were studied, but he wasn't going to miss out on the "welcome to the world" celebration!
Nevertheless, Rohan's name is written in his stars. Rohan is a Sanskrit and Gaelic name, we were so happy to find a name we both loved which originated from both India and the British Isles. Funnily enough, he was born on the Christian festival of Ascension Day, a festival some of my family celebrate, and Rohan means "ascension" in Sanskrit.
It was wonderful to have members from both sides of the family with us (my mum and smallest sister came from England). I'm sure, as we live between two countries, this will be a rare occasion. We had fun decorating the stage with photographs of Rohan's first couple of months of life, his name in English and Devanagari (how did I do?), and all the clothes his family in England and India had lovingly knitted for him. We hired the same florist who decorated the hall for my baby shower (dohale jevan) and he pulled it out of the bag, once again.
First, a large brass weight dressed in Rohan's clothes was passed over, in and under the cradle a couple of times. It seemed like an elaborate symbolic ritual, but in fact this was just to make sure the cradle was safe. I placed him in the cradle, while his great-grandmother, grandmother and great aunts sang a folk song as he rocks back and forth.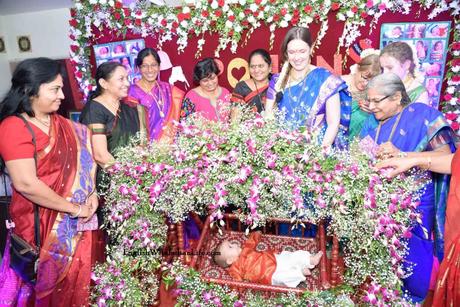 The next ritual is a rare one. When a woman is blessed enough to become a great-grandmother ( panaji), flowers made of gold are placed on her head. This isn't a regular occurrence, so my mother-in-law struggled to find golden flowers. Thankfully she did, just in time. Grandma was over the moon. I want to take a gold flower back for each of Rohan's great grandmothers in England, when we visit.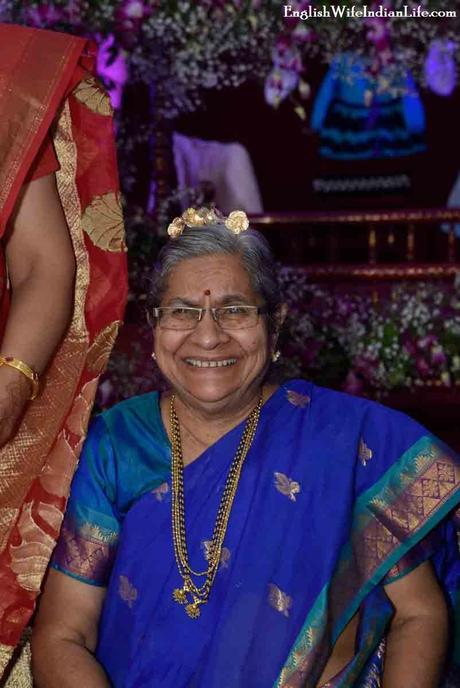 Then we had the sweetest thing, Rohan's atya (his paternal aunt) and maushi (maternal aunt, my little sister) performed a dance together for Rohan (who had fallen asleep, but we'll show him the photos when he's older). My cousin-sister-in-law is a classically trained Kathak dancer, she is such an artist, and taught my sister a storytelling dance. The story of naughty baby Krishna stealing butter. Not only was it beautiful, I am so proud of my 14-year-old sister for being so brave, getting up on the stage and performing in front of so many people!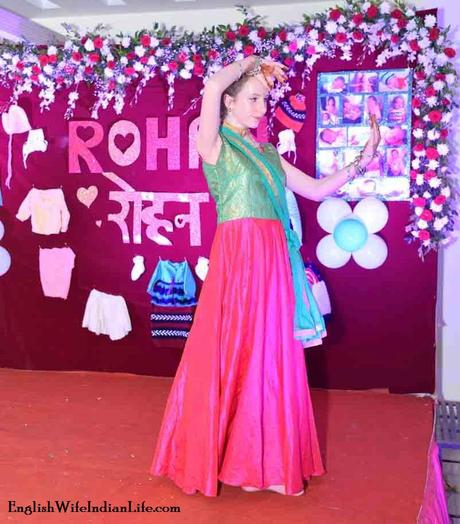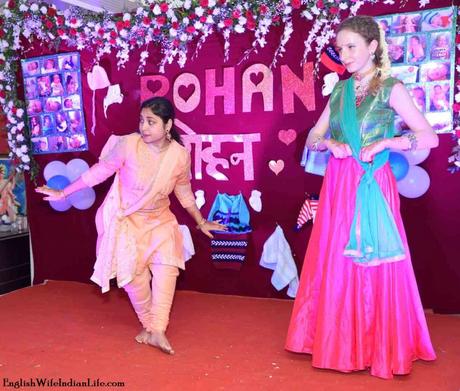 A Hindu naming ceremony can be compared to a Christening, and it was really interesting to see how many people gifted Rohan silver spoons and silver coins. This is also a Western tradition. I've seen several people in England request guests at their child's Christening to write a message to the new baby. We asked all of our guests to write words of wisdom for Rohan, and put them all in a jar. I want to add to the jar on his future celebrations and birthdays and give the jar to him on his sixteen birthday.
Oh, I feel emotional thinking about that!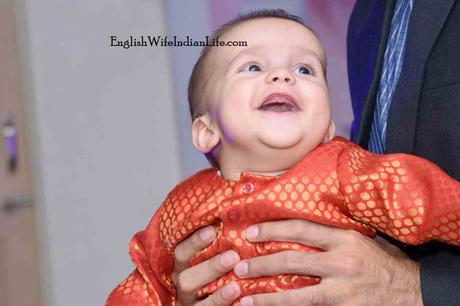 It was a lovely evening, something I will hold in my heart forever. Thank you to everyone who came, and to those who sent wishes from a far. Welcome to the world, my sonshine.