{oh, wait, there's the sun.}
One of the problems with Spring weather in SoCaL (as well as a lot of other places), is that it can be unpredictable…
One minute it is freezing, (to San Diego standards), and it just hailed here a few days ago by the way! Then the next minute the sun is shining and you are wishing you had air conditioning (most houses don't come with air here!) 
So we learn to layer…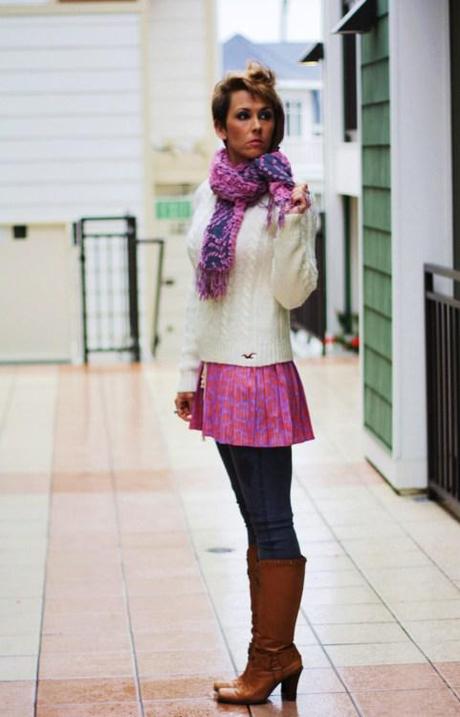 {Sweater from Hollister & Co old, Lace Camisole Charlotte Russe, Dress worn as layer Charlotte Russe (recent), leggings H&M (recent), boots (old), scarf from trip to Italy
My new favorite way to piece my outfits together is as follows:
-Lace Cami as a key layering piece (Charlotte Russe or Forever 21 are good for cheap ones in a variety of colors)
-Some sort of plain colored legging, usually grey or black (h&M is a great place for them)
-A flowy short dress of some sort…. great places currently are Forever 21, Charlotte Russe, and Target
-A cable knit sweater (when it is chilly and can be peeled off later)… I love Nordstrom's sweaters!
-And top it off with a scarf, (even if it is warm… just find a lighter weight fabric)
Then when it warms up just peel away the layers… and you still look put together!