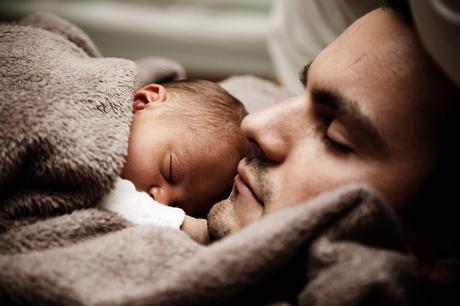 Being a new parent is tough. There are a lot of nuances you have to master and a lot of accessories you need to have in your arsenal. However, there are a few essentials you absolutely need to have to ensure your newborn gets the care and attention they deserve. So if you are new parents, take a deep breath. It is not rocket science, but you still need to be careful with what you use on or for your little one.
All you have to do is make sure you have these baby products at your side.
A feeding bottle
You do not need us to tell you to get a feeding bottle. However, you will also be amazed by what a lack of sleep and attention can do to you. So have this in your collection of items first. Also, see that you go in for a bigger bottle as it works to last for a longer time. Also, see that you go in for specially made nipples for newborns when purchasing the bottle. Pick bottles that are ergonomically designed so that it is comfortable and easy for your baby to grab on to.
Nibs and napkins
These two essentials are the most important thing you need no matter what the circumstance or how your baby has grown. This is because babies drool a lot so wiping their faces happens more often rather than not. It is important that you go in for superior quality and soft face napkins. These are gentle on the face of your baby and do not cause any kind of irritation on your skin. When going to purchase, see that you play it safe and buy at least six of them. You can go ahead and purchase more face towels depending on your needs and wants.
A breast pump
Out of all the baby feeding products, the breast pump is one of the essentials. It is important to invest in a good breast pump. It is essential that you go in for a pump that pumps fast and well as well as pumps in a single sitting. You also want to make sure you go in for a lightweight and compact product that is easy to carry. You also need to know that the quality of suction is going to reduce as the months go by. When and if this happens, all you have to do is replace the valves. There are also dual breast pumps that save a great deal of time.
A digital thermometer
Having a good digital thermometer proves to be very useful. After all, babies are more prone to catching infections. They are going to get a fever, especially when you take them for certain vaccinations. This is why it is very important that you have a good and reliable digital thermometer by your side if you want to make sure you stay above your baby's health.
A nursing pillow
If you are breastfeeding, you have to have a dependable nursing pillow by your side. This ensures the baby is kept in the optimal position at all times. While you can go in for many options, see that you go ahead with one that is contoured and maybe comes with a clipping strap. This works to hold the pillow in place.
Formula and bottles
Baby care accessories are incomplete without bottles and formula. You can go in for BPA free plastic or even glass ones. Other than this, you can also go in for classic style nipples or breast mimicking nipples. Besides this, you can also pick from gas reducing valve technology or disposable liners. You can also go in for soy, organic, and reflux reducing formulas if you are planning to or are supplementing formula feed.
Diaper bag
You need to know that the best diaper bags have to possess microfiber or waterproof surfaces. The diaper bag you pick has to provide plenty of pockets for storage. The best ones come with backpack straps or even cross-body straps. They also come in designs that make it easy for you to carry around everywhere. Remember, a good backpack also makes a functional and affordable diaper bag.
Cotton balls and baby oils
For the first couple of weeks, a cotton ball dipped in plain water is the best and most gentle way to clean your baby. Other than this, they also work impeccably to wipe your baby's eyes and are much better than swabs that are not safe to use on your baby. Sometimes, your baby may also get a cradle cap, which is a scalp condition. Your doctor may advise baby oil as a way of getting rid of it. Baby oil on a cotton ball is gentle. It wipes away a particularly sticky poop from the skin of the baby. However, make sure you do not use it regularly as your baby may get slippery.
Petroleum jelly
Putting on a little bit of petroleum jelly on the thermometer works to lubricate it. Do this before you take the temperature of your baby. It can also be used effectively to do away with diaper rash. So make sure you have this product in your arsenal.
A baby tub
New babies are slippery when wet. This can be difficult even for the most confident of parents. If you want to make sure the bathing time is safe and even fun, it is essential to invest in a baby tub. Find a tub that follows the contours of the newborn as well as provides support. You also need to make certain that you pick one that prevents your little one from sliding into the water. All in all, see that you go in for a tub that is portable and comes with a non-skid bottom. It should also have a smooth rounded edge that retains its shape even when filled with water. It should be large enough for even your 4 to 5 months old baby. Other than this, the tub has to be easy to wash and should have a mildew-resistant foam pad. It also needs to drain quickly as well as support the shoulders and head of the baby.
A sterilizer
When you are bottle-feeding or breastfeeding your newborn baby, it is important that you sterilize the pacifiers, teats as well as bottles. While cleaning and rinsing them in hot boiling water works well, if your baby has a particularly weak immune system, you need a good sterilizer to do this job for you. When you go in for a sterilizer, see that you follow the directions of use that come with the product. This makes sure the pacifiers as well as bottles are germ-free and perfectly safe for your baby to use.
A mosquito net and a baby monitor
You need to have a good mosquito net by your side in order to make sure that your baby gets the right amount of sleep and that too sound sleep. You have to make certain mosquitoes do not suck the life out of your newborn baby. A mosquito net that comes with ultrasonic mosquito repellent safeguards the baby from diseases and bites. Other than this, a baby monitor also works really well. This comes particularly handy when you have a nursery for your baby. A baby monitor works ideal as it ensures you can keep an eye on your sleeping child. When picking a baby monitor, see that you go in for one that comes with a long-lasting battery as well as a rechargeable one.
Diapers and changing mat
While you need to bring diapers and that is a given, you also need to pay attention to changing mats. These mats come very handy when you are changing diapers. They work to keep bed linen as well as other material from getting dirty and soiled. This is particularly true when you are changing diapers. These work to keep bed linen as well as other material from getting soiled. This works well when you are changing your baby's diaper. The mats that you find nowadays are very easy to clean. Other than this, they are also beneficial when you are traveling with your newborn baby.
A soft baby brush and wide-toothed baby-sized comb
If your baby does not have too much hair, a soft brush and wide-toothed baby-sized comb may stay in your drawer for a longer time but they are never going to go in waste. If your baby already has steady growth, you can use the comb to detangle wet hair. Be gentle so that you do not scrape the delicate skin on the head, especially at the crown.
So there you go. See that you have all of these baby essentials in your arsenal whether you are looking for bath items or the other general newborn baby products. So what are you waiting for? Now that you know what to look for, go ahead, and make your choice in the best way you can.