Three stylish mommies celebrate their wee one's arrival
One of my great pleasures in working with Wardrobe Stationery is being able to create designs for big moments in someone's life: engagements, weddings, babies, new homes, parties, big anniversaries. Recently I was fortunate to help three hip new moms with their baby announcements, and their cuties are just so precious I had to share!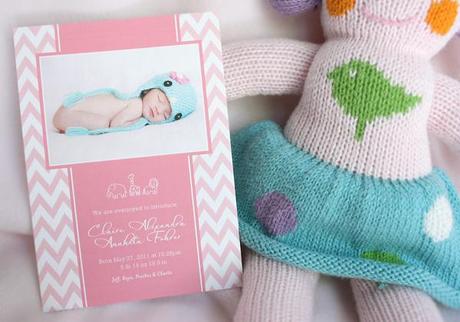 Claire
[ Aerin Guava ]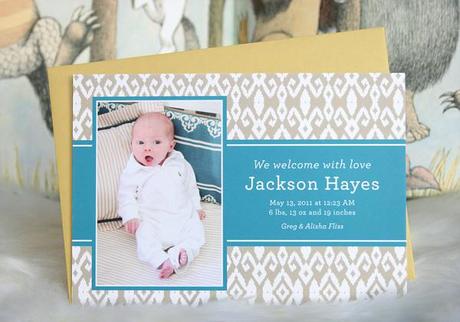 Jackson
[ Trina Desert ]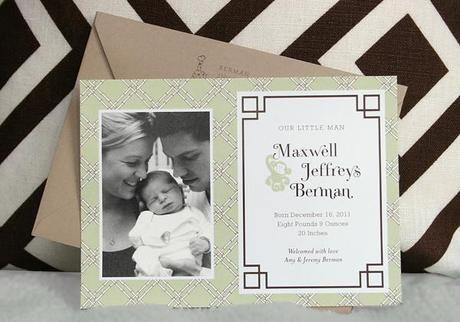 Max
[ Diane Aloe ]
We have just started offering photo printing, but haven't added the revised designs to the website yet. If you would like to order a certain pattern in a photo-style like the above (with the ribbon or boxes), just drop us a line at info [at] wardrobe-stationery [dot] com. (You can view all of our patterns at www.wardrobe-stationery.com.)
Have a wonderful holiday weekend! I'm going to try my best to stay away from the computer for 3 days…okay maybe 2…how about 1, is that good?