New theme, fresh new feel people.  Seriously, I feel like I just unwrapped a present (which is funny since yesterday was my birthday.)  Anyway, I'm always in the hunt for new ideas and concepts and will hopefully be rolling out some of them in the near future.  If there's something that you'd like to see more of or something that will blow my mind, let me know and we might make that happen.  The new theme allows you to get directly to my RSS feeds, Twitter and Facebook with just one click, which is super fancy.
In the end it's all about good fun and getting to know people like Charles Ramsey.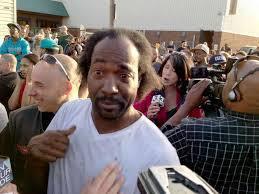 I see you bro.
S/O out to my man Debo for the good look on the upgrade.