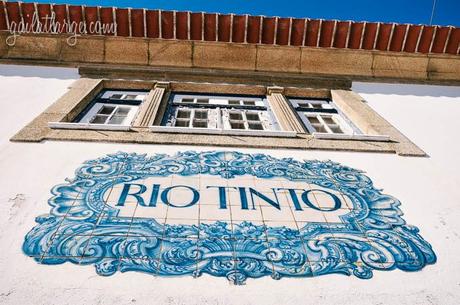 Rio Tinto Train Station, or Estação Ferroviária de Rio Tinto, is situated along the Braga line, 11 minutes from São Bento Train Station in Porto. I've had many sightings of the beautiful azulejos that cover Rio Tinto Station, but they were all from a moving train — not exactly ideal conditions for photographing these works of art properly.
To get these photos, we made a detour earlier this month by car to the station located in the concelho (county) of Gondomar, which lies to the northeast of the city of Porto.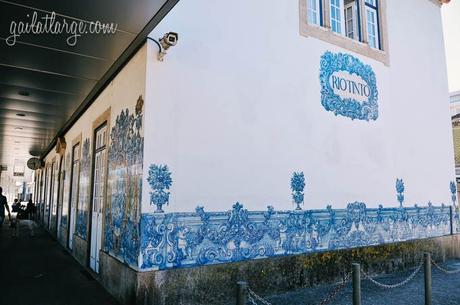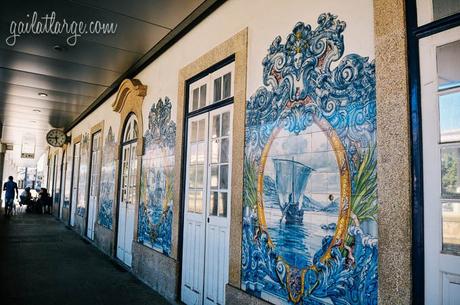 Rio Tinto Train Station opened on May 21, 1875, but the azulejos are from 1936, created by João Alves de Sá and made in Fábrica da Viúva Lamego. The scenes in the tile work are about the legend behind the place name Rio Tinto, which pre-dates Portugal's formation as a country. As the story goes, there was a battle between the Christians and the Moors in the early part of the ninth century that resulted in much bloodshed, causing the river to run red — hence the name.
In the battle scene below, the inscription reads: "BATALHA EM 824 ENTRE ABD-EL-RAMAN KALIFA DE CORDOBA E O CONDE HERMENEGILDO".
The story is grisly, but it was the ninth century.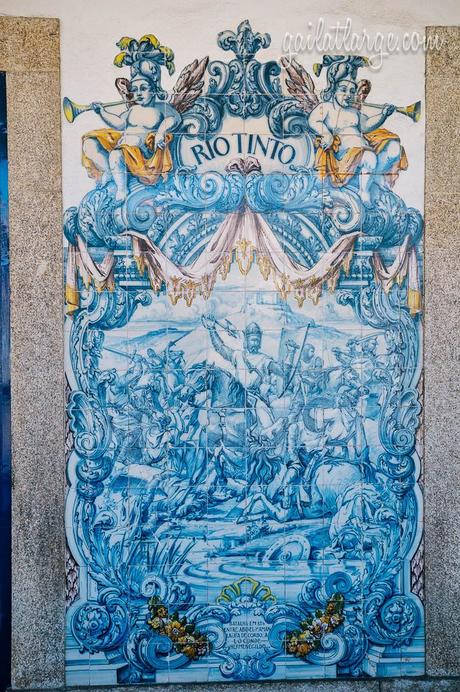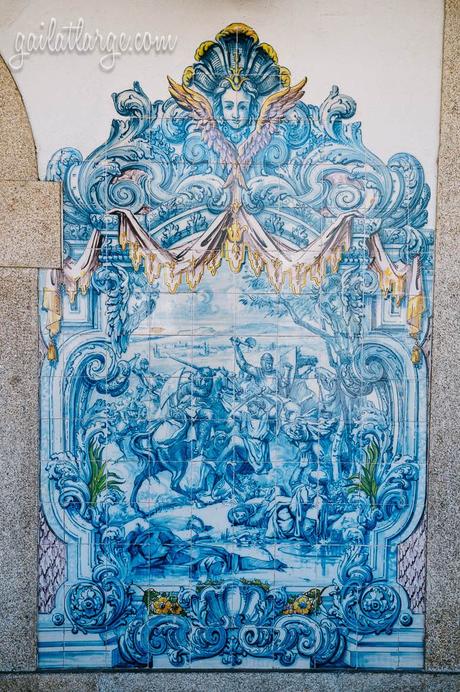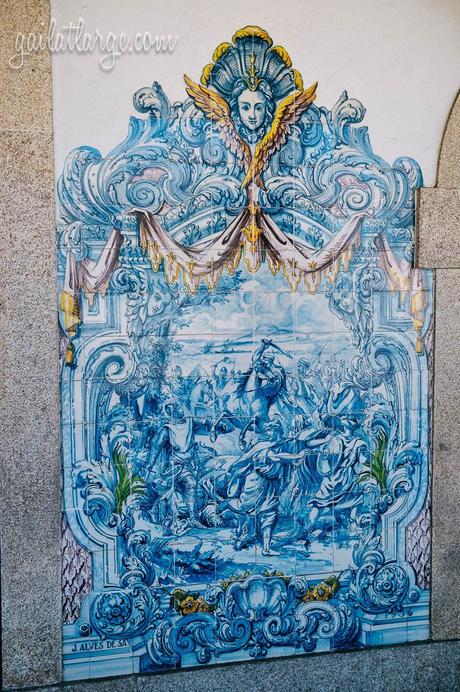 Thankfully, the rest of the azulejos are mostly of local pastoral scenes of a more recent time: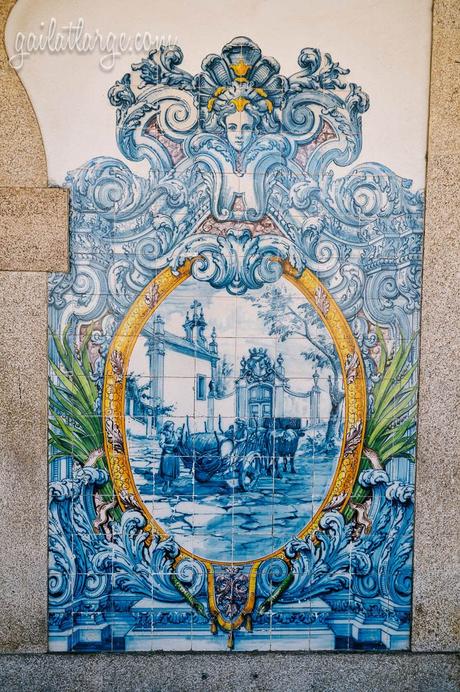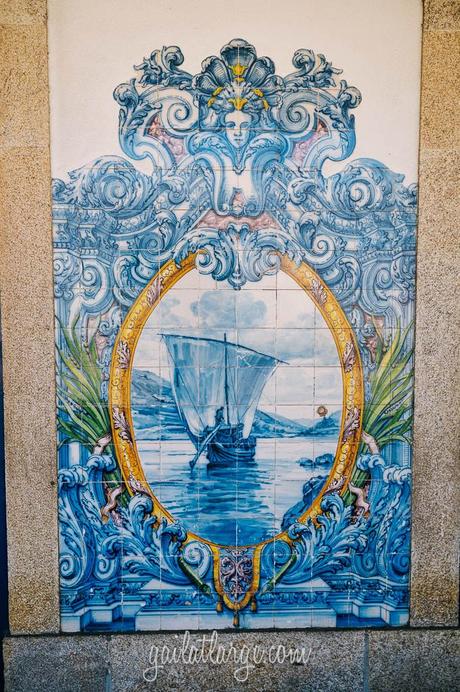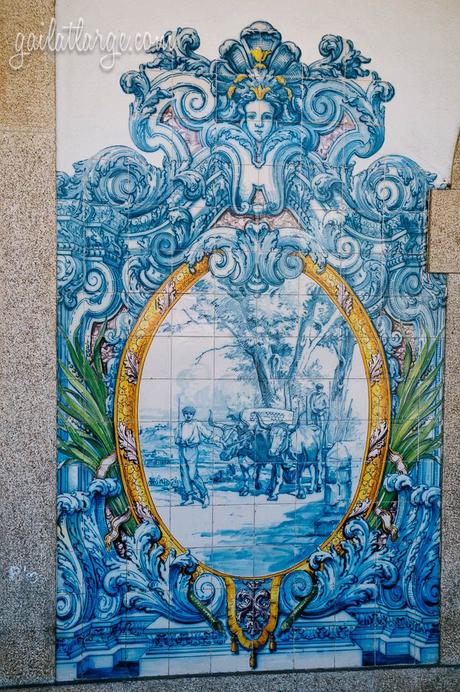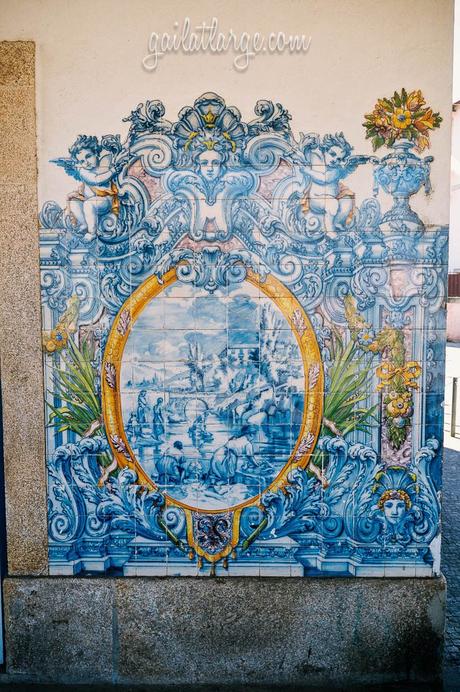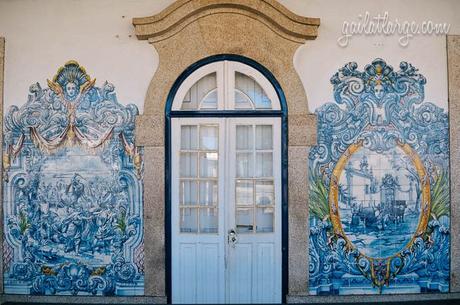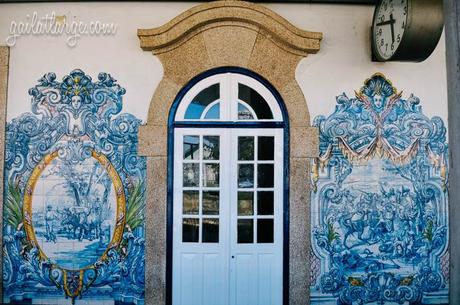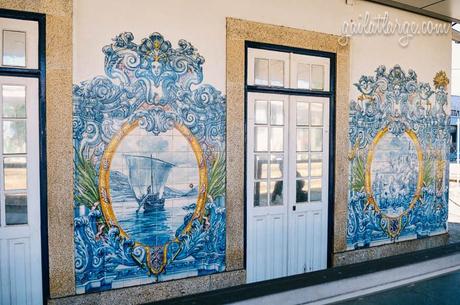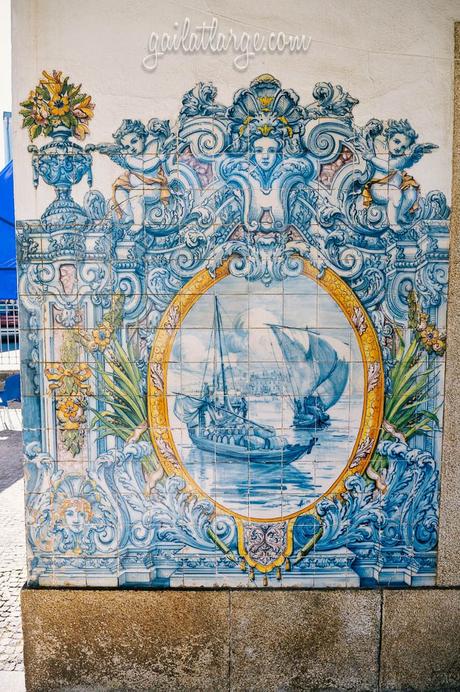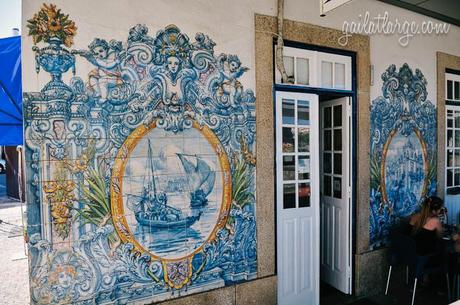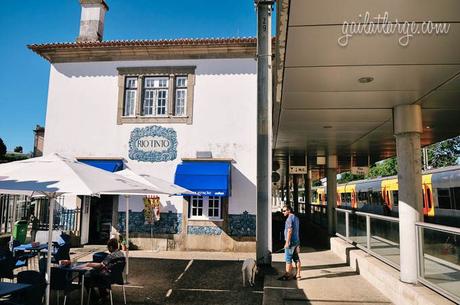 July 16, 2016
Album: Portugal [Summer 2016]