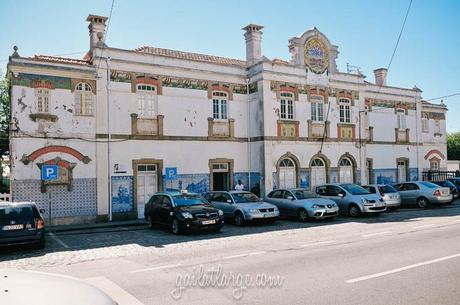 Granja Train Station was one of those "Stop the car!" moments, spotted in São Félix da Marinha, along the national road about halfway between Praia de Miramar and Espinho. It's clearly in need of restoration, but I couldn't help but notice the panels of azulejos, the colourful patterns and objects on the trim, and the font styling (because I'm a font nerd). The artistic credit goes to Licínio Pinto e Francisco Pereira in 1914, with azulejos from Fábrica Fonte Nova.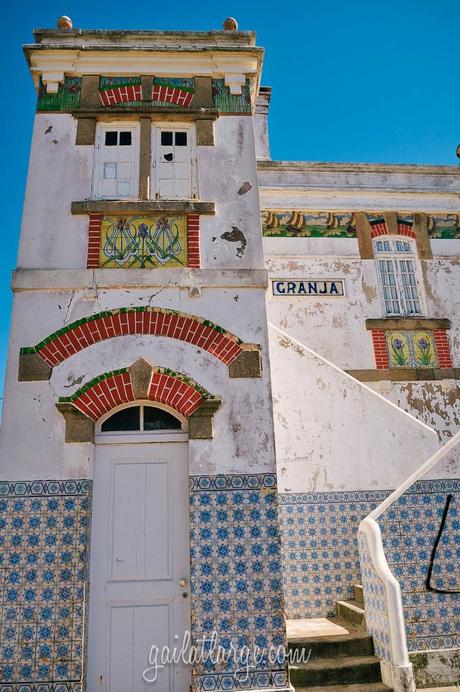 Upon closer inspection of the azulejos, I found something unusual: the panels depicted monuments and scenes from all over Portugal, and written in the old spelling, eg. Thomar (now Tomar), Christo (now Cristo), Cintra (now Sintra), etc. As a recent immigrant, I'd only ever seen the new spellings up until now and wasn't aware they're part of the new orthography*1 In my view, this is an even greater reason to restore and preserve Estação Ferroviária de Granja — not just because it's a train station that's still in use, but because it also doubles as a museum. The station, built in 1863, is part of Portugal's Northern Line and highly visible. If I could convince the Powers That Be to invest the funds to restore this beautiful station to its former glory, you bet I would try!
You can see more photos of the station in the Summer 2016 album.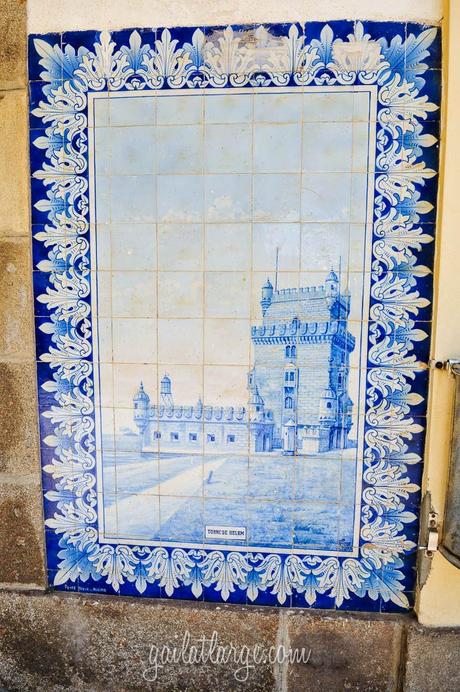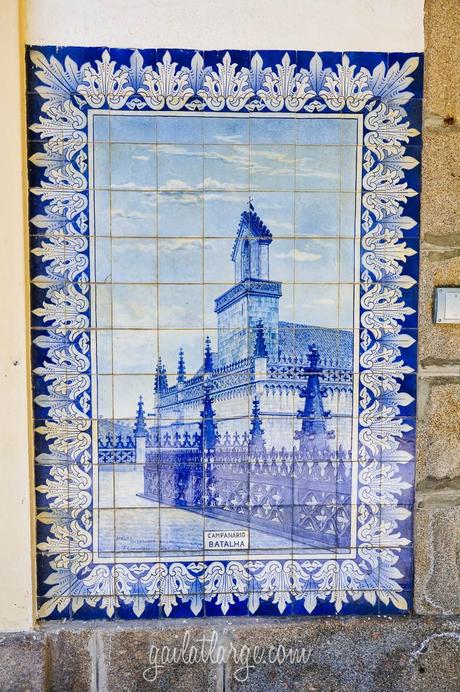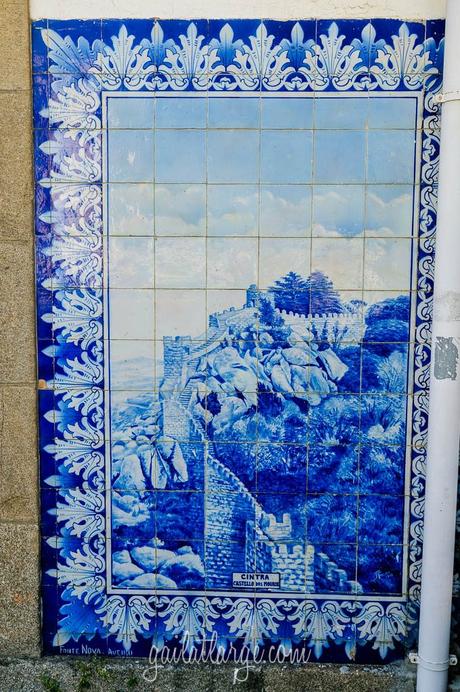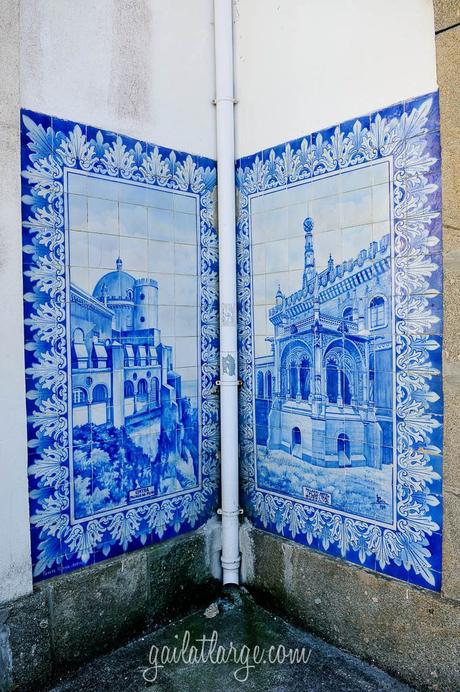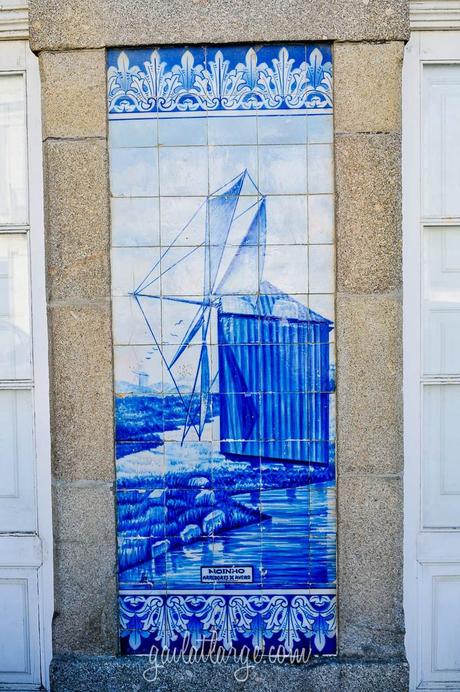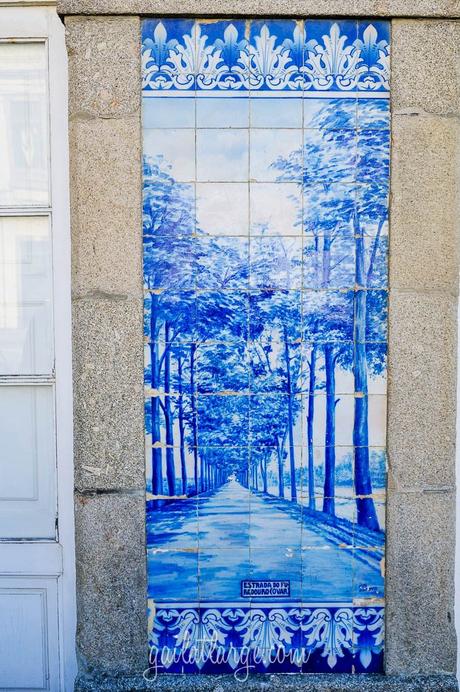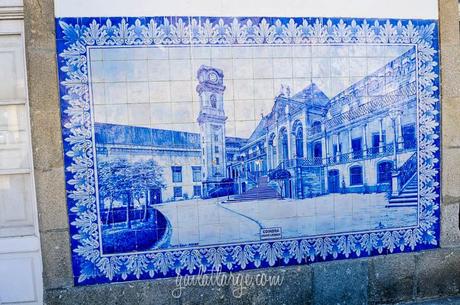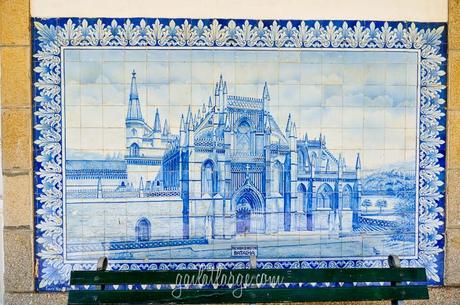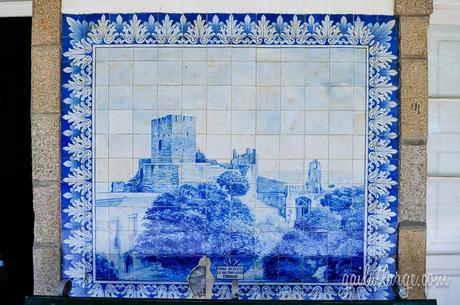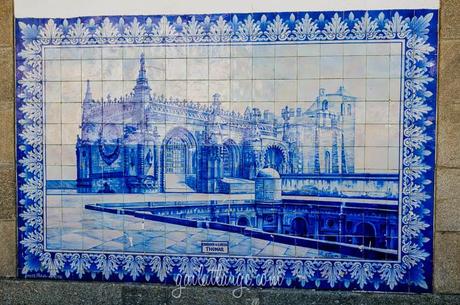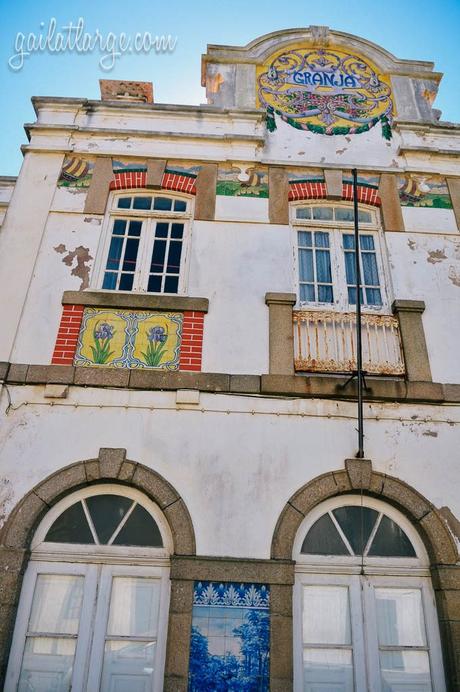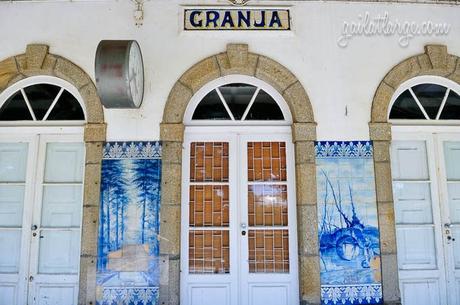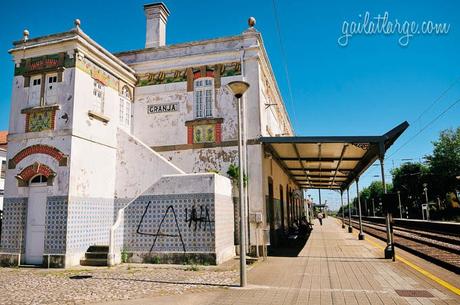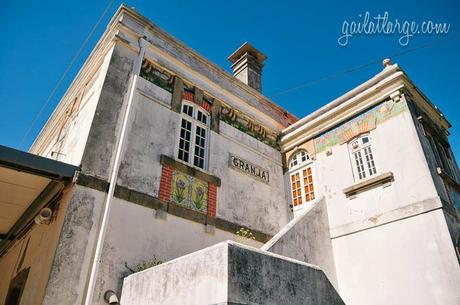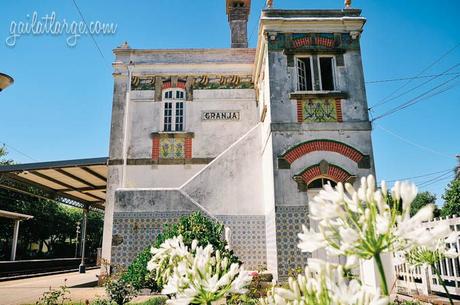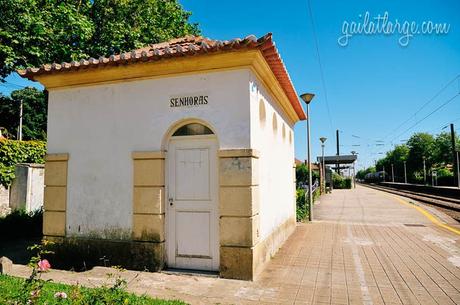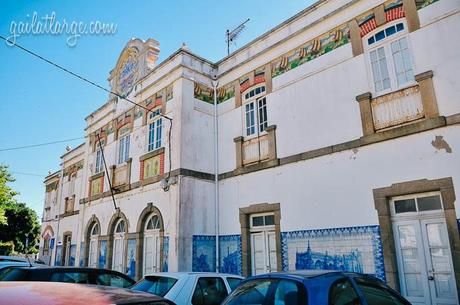 July 16, 2016
Album: Portugal [Summer 2016]
The exception to this is the panel with Bussaco Palace Hotel, which is the currently accepted spelling to follow easier pronunciation. In Portuguese it's Buçaco.

↩