What better way to show off your summer style than with a gorgeous Aztec 2 piece from Karma Clothing? I think they look great and perfect for summer!
As you may know if you've been reading my blog for a while is that I love color and I'm not afraid to add color to my outfits.
This 2 piece is perfect as it speaks for itself and doesn't need lots of dressing up, clothes need to feel good & make you feel good.
Karma Clothing have a few different designs to offer in 2 pieces depending on how confident you are with wearing colours.
I wore my 2 piece with a chunky necklace & bracelet with a studded pair of angle boots.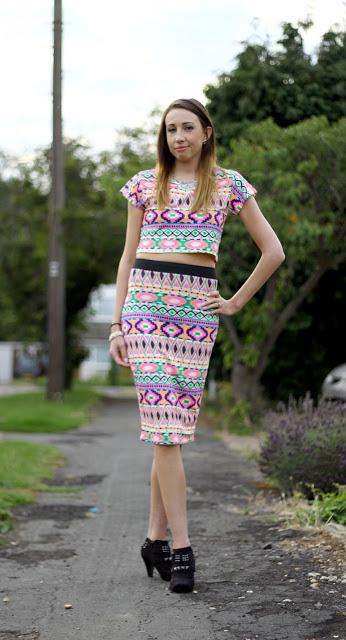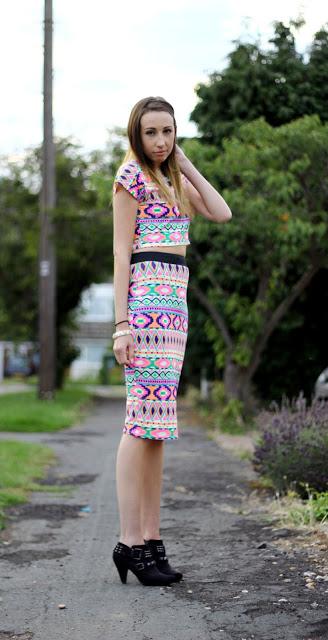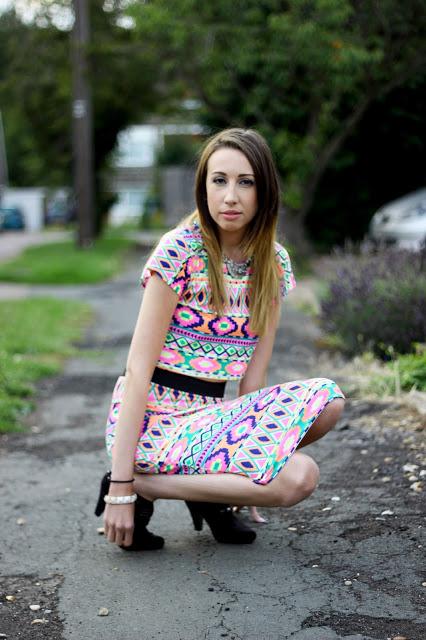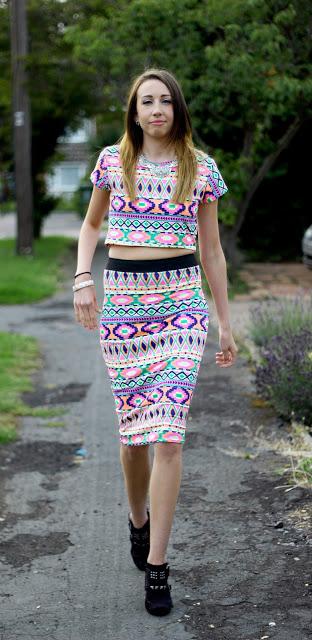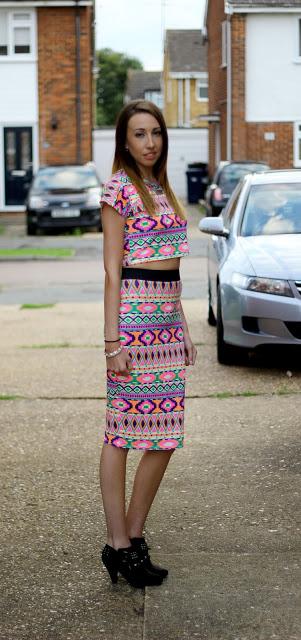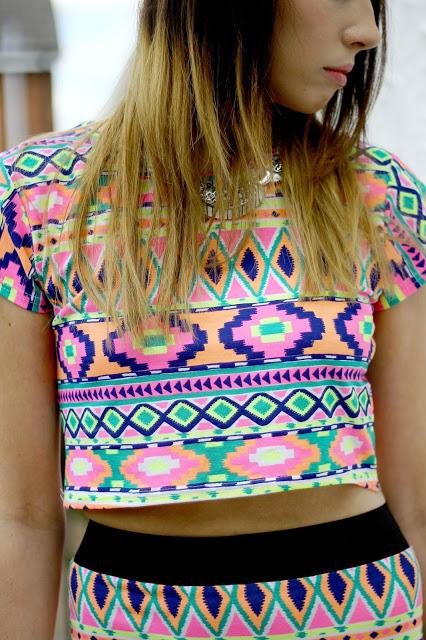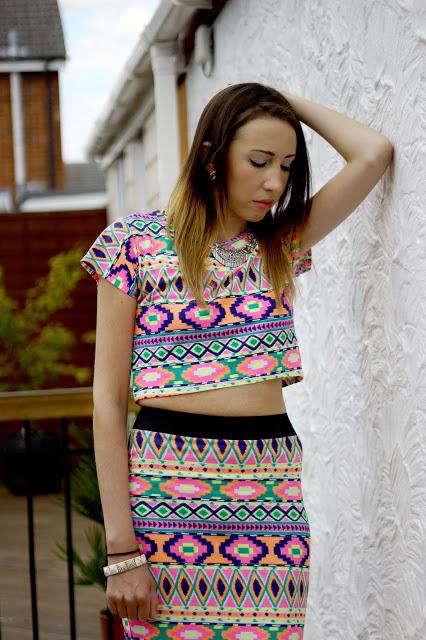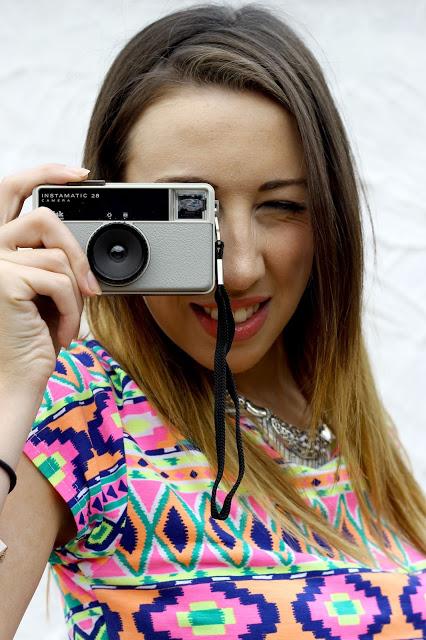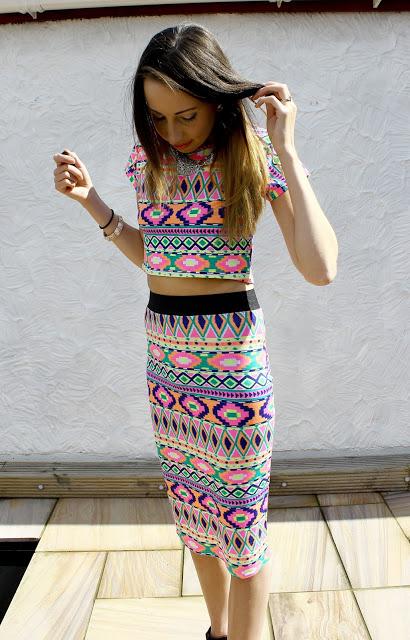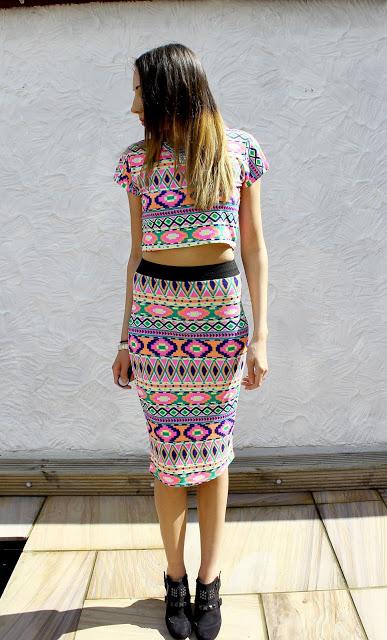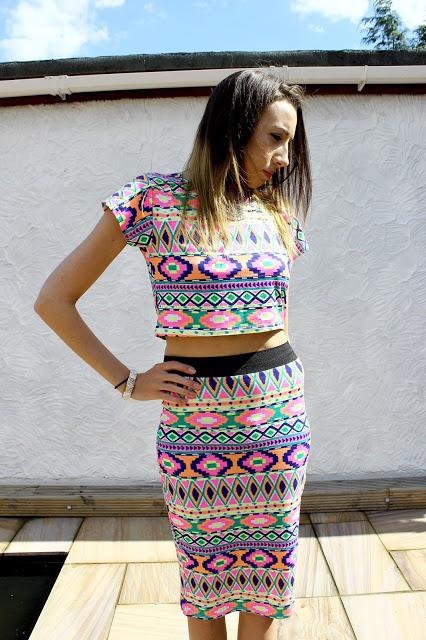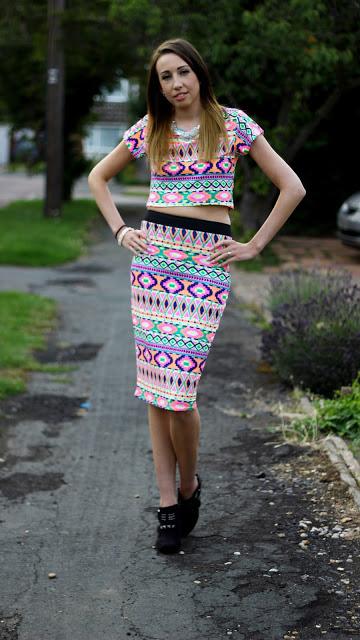 Aztec 2 piece-Karma Clothing*
Necklace-Fashion Culprit
Bracelet-Forever 21
Boots-F&F