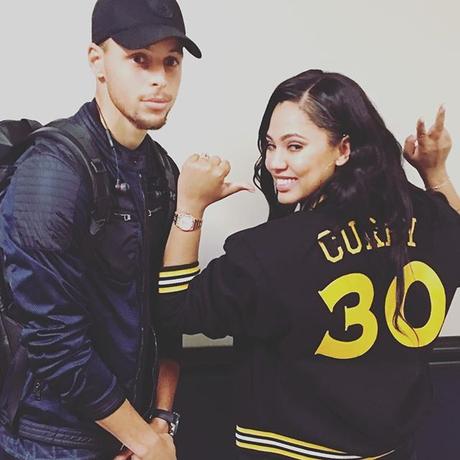 Steph Curry turned 30 today (Wednesday), and his beautiful wife Ayesha Curry penned a beautiful message of reflection to the NBA star.
Ayesha, who has been married to Steph Curry since July 2011, reflected on how she watched him go through his twenties with grace, humility and a God fearing love.
"Happy 30th birthday, to the love of my life. You are a blessing to me and everyone around you! Best father, best husband. Best darn everything!!!!! I've watched you go through your entire 20's with grace, honor, respectability, humility and a God fearing love that is to be admired. I cannot wait to see what your 30's have in store for you. The best has yet to come, my darling. If you can even believe it. I Love you old man!!!!!!!! Enjoy your Jersey year chooch."
Ayesha, who is pregnant with the couples third child gave her husband a surprise birthday party in San Francisco Monday night.