Girl, Ayesha Curry is promoting vegan cheese through a partnership with vegan food brand "So Delicious."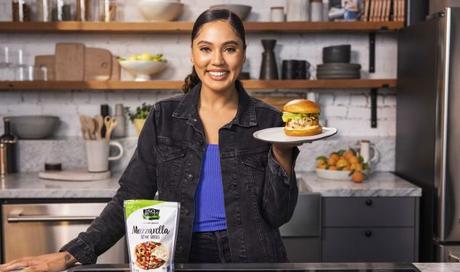 Ayesha and So Delicious created dairy-free versions of the author's most popular recipes, including Butternut Squash Cheesy Mac with Edamame, The Ultimate Grilled Cheese Sandwich, and (non-vegan) Chicken Parm Burger, using So Delicious vegan cheeses which both the brand and Curry will promote on their social media channels to encourage others to replace dairy with vegan alternatives.
"I'm a firm believer in eating mindfully, while not depriving yourself of the things you love to eat. Reaching for more plant-based ingredients is one trick I know helps me feel my best," Curry said. "Cheese is a staple in so many of my favorite recipes, and So Delicious Dairy Free Cheese Alternatives are the perfect swap. You'll see what I mean when you try them for yourself."