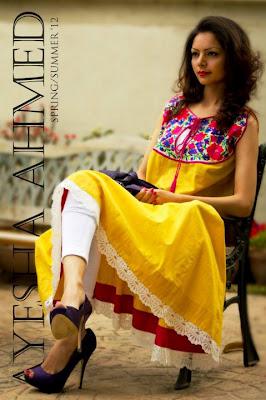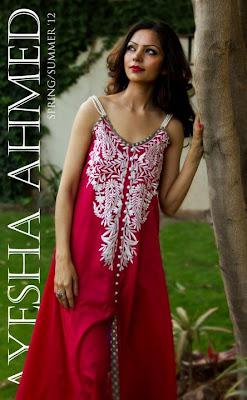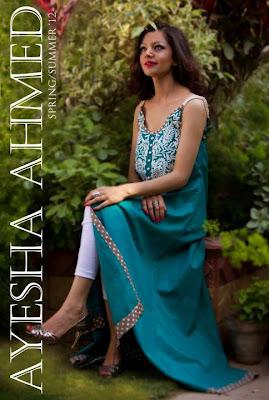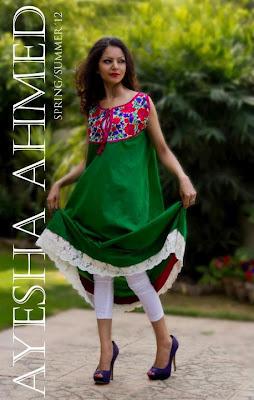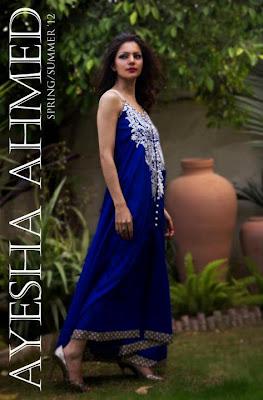 Ayesha Ahmed is a passionate new Pakistani fashion designer on the block. Ayesha Ahmed collection offers a colorful zing that every girl can relate to. Be it casuals or formals. Ayesha Ahmed is committed to providing the most beautiful and classy ensembles.This collection has consists of fancy and classy A-line shirts, Long shirts with Churidar Pajamas etc.Ayesha Ahmed select the vibrant colors for this casual wear collection for summer 2012-2013 are yellow, grey, red, pink blue and etc etc.Veteran designer works her wand over local and international clientele in a personalized manner, blending Ăƒ¡ la mode trends, sensual silhouettes, rich fabrics, her personal style philosophy together with a amazing sense of colors to bring out the best in you.
Ayesha Ahmed Products Pret-a-Porter, Formal wear, Semi-formal wear and Bridal wear collections with a amazing sense of colors and cuts.
Strawberries, cherries and an angels kiss in Spring At Ayesha Ahmed Spring summer is all about colors.