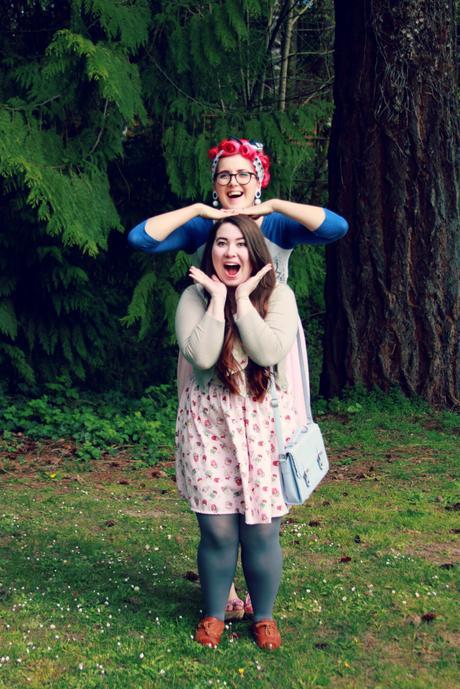 Happy Monday! If you needed a pick-me-up since it's Monday and all, I think this post will do it. On Saturday, Hilary from The Cutie Life and I got together to take some blog photos and make some memories. Hilary and I have actually hung out a few times already, and we're always having so much fun we never get around to actually taking photos. But we made that our sole goal on Saturday, and oh boy.
We are the most enviably glorious awkward unicorns together. Hilary is pretty much exactly as you might expect her to be from reading her blog: enthusiastic, sweet, positive, and silly. You might not expect that she swears at the sun for being too bright, has a snappy sense of humor, and is as sarcastic as can be. I love this girl to pieces and it is always a kick when we hang out! Being that we both feel kinda awkward taking photos with other people, we went all out and most of our pictures together are just silly.
But, I wouldn't have it any other way!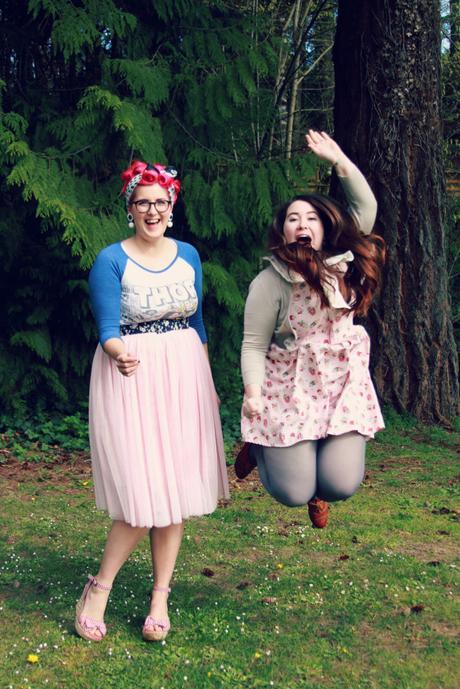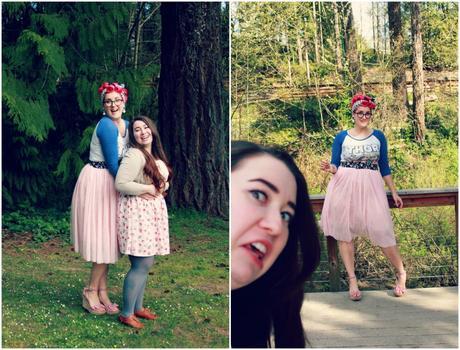 While we were at the park taking pictures, we suddenly heard a "hey, you!" and both of us jumped. We were certain someone was about to tell us off for being so weird in public, but with relief we realized it was just a dude yelling at his dog to get the animal's attention. And after he and the dog wandered around a bit – him periodically saying something to his dog and us periodically thinking he was talking to us – the dog pooped, and he went on his merry way.
Our lives were exponentially improved by that encounter. 😉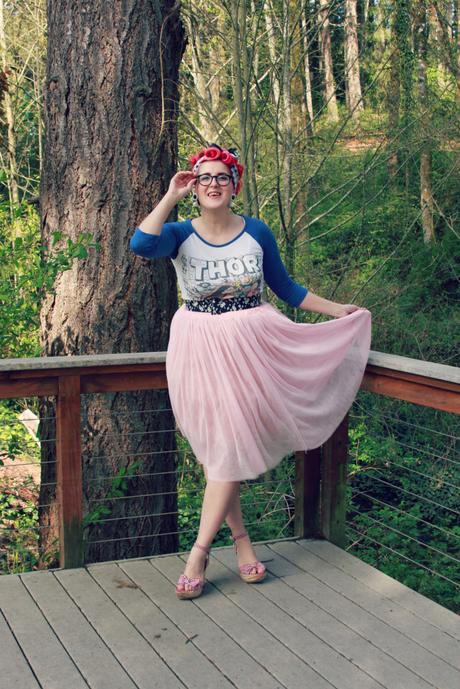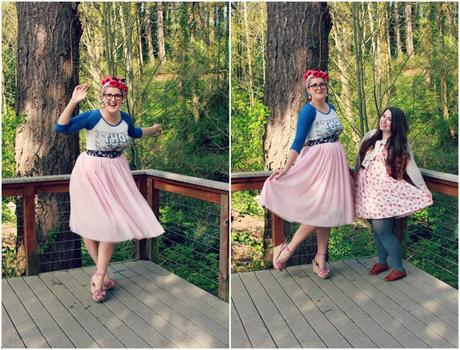 I wore these sandals for Autism Acceptance Month. My best friend Sarah's oldest is autistic, and he is one of the smartest, cutest, most wonderful kids ever! Not in spite of autism, but because he is who he is. He wouldn't be the same amazing kid that he is without autism, and I love that Sarah has said she would not have him any other way. And neither would I! I have learned SO much from Sarah, and she and he have seriously opened up my view of the autism spectrum.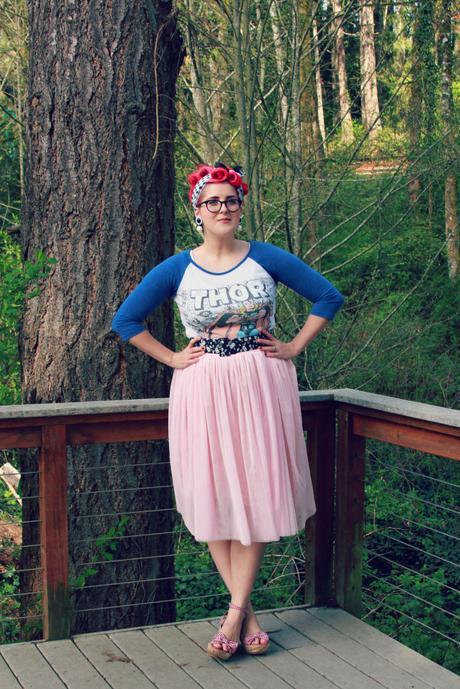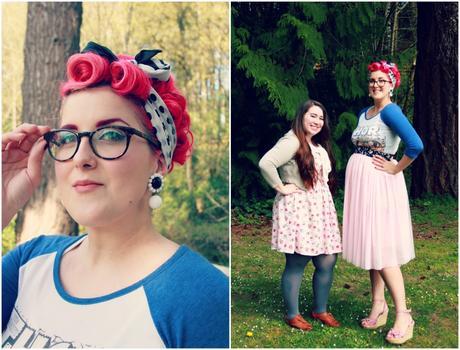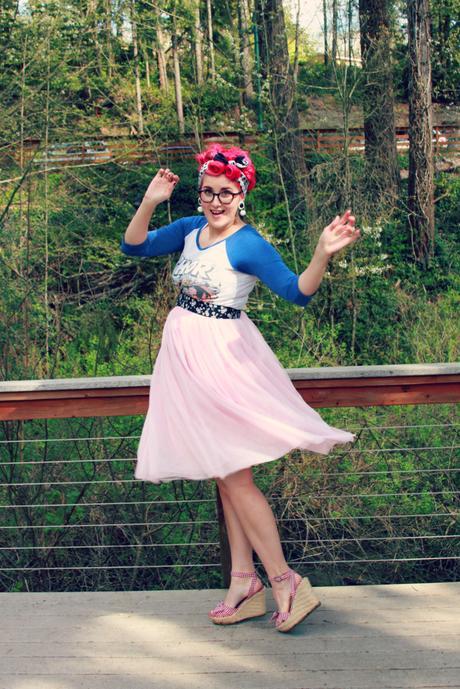 Just as I think it's really important to discuss mental illnesses openly*, I think it's important o open up your view of a non-neurotypical person. I mean, can you imagine if everyone in the world were the same? How boring would that be?
*autism is not a mental illness, btw. I just meant, you know, don't judge based on a label.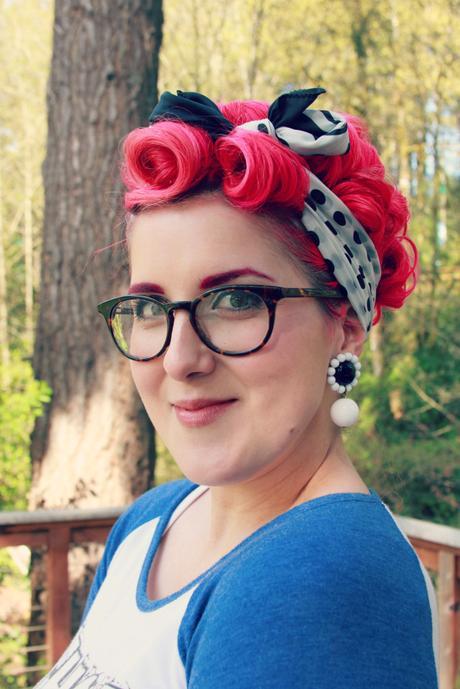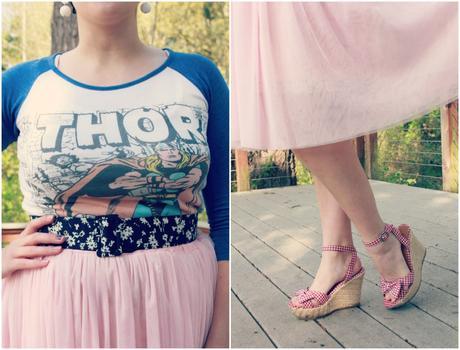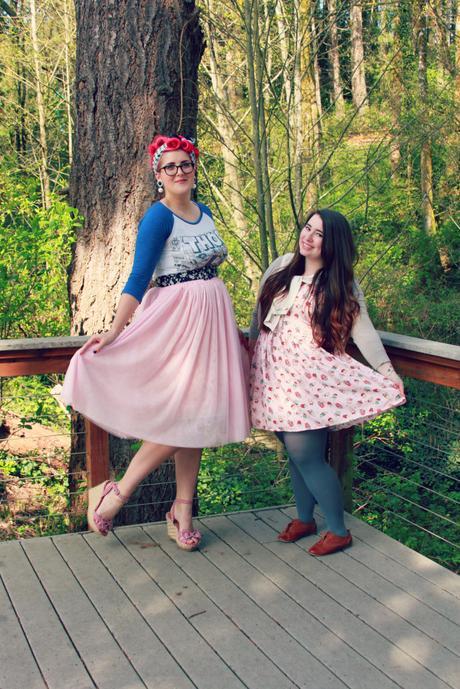 Shirt, Target | skirt, belt, and heels, thrifted | scarf and earrings, gift
I hope you all have a fantastic Monday! And be sure to pop over to Hilary's blog to see more of her outfit and hear her side of our meetup!

Bloglovin|Facebook|Twitter|Pinterest|Instagram|Fiction Press|Etsy|Photography