It is so pinteresting! Have you seen the latest stats on Pinterest? They are quickly catching up to my favorite Twitter! It's amazing to view the stats and it will be interesting to see how they increase over the next few months.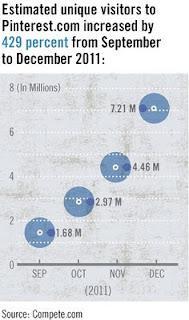 A 429% increase - and it is still in the invite-only stage! Could that be why? People are drawn to it because it is by invite only? Or if you do sign up without an invite there is a waiting time.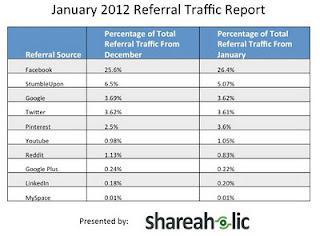 I had Candice from TheNewModernMom blog show us how to use Pinterest just a few weeks ago here and I have not stopped pinning since. Once you upload your pin app on your browser it is so easy to pin along. It's a very easy social site to learn. No complications. If you are doing it for a business or for a blog be sure not to share your own "Stuff" for more than 10-15% of the time. (as with any social media sites that is a good rule to follow)   And of course you can add your Pinterest follow button to your blog or website too. Pinterest also has an etiquette section for you to follow their pin etiquette starting with Be Nice! 
Some brands using Pinterest are Whole Foods, The Today Show, The Gap,  Drake University and of course Fancy Scrubs!
Have you started to pin yet? If not what are you waiting for?
Stats from Brian Solis