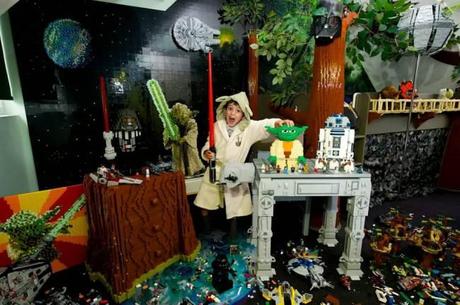 Do you wish your bedroom was just a little cooler? Milun Simpson did, and thanks to four LEGO builders, his bedroom is now a LEGO Star Wars paradise! With LEGO characters and pieces recreating the moon of Endor, Milun goes to sleep every night in the Ewoks' home.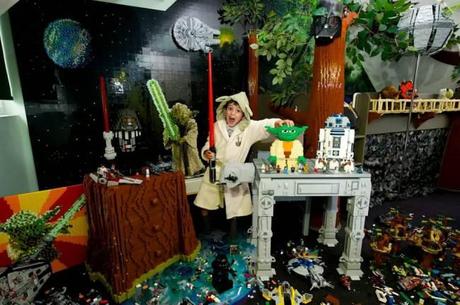 Five year old Milun was the lucky winner of a bedroom design competition, which LEGO held to celebrate the 15th anniversary of LEGO Star Wars. Milun drew his perfect Star Wars bedroom, and the judges decided his design was the best out of all the entries they received. LEGO sent out four talented builders and a lot of LEGO bricks to his house, and completely changed his room into a scene from Return of the Jedi.
"This is the most awesome bedroom ever. It's just like my drawing and I can't wait to invite my friends over to play," Milun told Metro. "I want to be a Jedi or an author when I grow up, so now I can start training in my cool bedroom."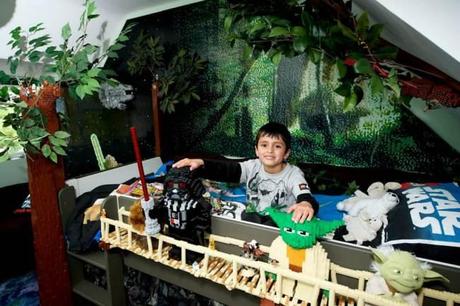 What kind of LEGO Star Wars things would you have in your bedroom? Tell us your dream room in the comments!