Multani mitti is an age old secret to good looks, soft and supple skin, and good health. Due to the healing property it has in it, its widely used in many skin care products today. Also known as Fuller's Earth it is also extremely helpful in treating some common problems like acne and blemishes. Read on to know how it can benefit you as a total body care.
10 Advantages of Multani Mitti for your Face:
It helps remove dead cells from your skin and gives it space to breathe.
Multani mitti masks give a glow to your face and also improve the texture. Acne and blemishes are removed to make your skin radiant. All impurities are removed to clear clogs and your face is prepared for applying cream.
Multani mitti with rose water works magic for oily skin. If you have dry skin, use milk and almond paste. Blood circulation is also improved.
It has oil absorbing property, cools down irritated skin, reduces redness and soothes, and also reduces acne. Add tomato juice, turmeric and sandalwood powder to remove blemishes. Wash off after 10 minutes. You need to follow this beauty regime for a while to see the changes and have a glowing skin.
Add neem paste, ground clove powder, rose water and camphor with multani mitti to make a paste and use it weekly. It removes pimples and pimple marks.
It works as an efficient sun tan remover and reduces pigmentation too. Scar marks are also healed. Adding essential oil with multani mitti with give you a soft dkin.
Multani mitti acts as a scrub and removes black heads and white heads. Mix it with grinded almonds and glycerin soap to scrub your face.
Apply a paste made of spoon of carrot pulp, 2 spoons of olive oil and some multani mitti to reduce scar marks.
Grind some neem leaves and mix it with multani mitti. Apply thi paste on your face and wash off after 10 to 15 minutes. It reduces pimples.
It works as a wonderful toner. Mix a beaten egg, a spoon of curd, and a spoon of multani mitti and apply for 20 minutes for a well toned skin.
Beauty Benefits of Multani Mitti for Skin and Health:
Mix the following and store in a bottle for a good body wash. Use it daily.
1 cup oatmeal
1 cup neem powder
¼ cup white chandan powder
1 spoon haldi powder
Kala chana powder
Multani mitti
Milk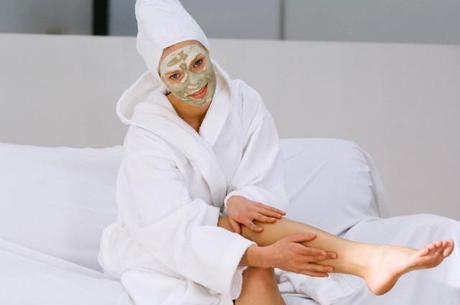 Multani mitti is a great antiseptic. It heals skin irritations and soothes your skin.
It contains healthy nutrients and gives natural oils. You could mix it with any face mask to get the glow. For fair and healthy skin, use it with besan and turmeric. Apply it after cleaning your skin thoroughly. Rinse off after 20 minutes with lukewarm water.
It helps improve blood circulation wherever you use it.
To treat menstrual cramps, muscle pain, insect bites, sunburn and burns, it can be used as a warm or cold compressor, by using either lukewarm or cold water.
Mix it with water to form a paste and apply all over your body to soothe the effects of temperature and sunburns. Do not use on your chest as it could cause respiratory problems.
Multani mitti is a great cleaning agent and removes grease, oils, waxes and blood on skin and clothes. It is a wonderful laundry agent.
Some important information about Multani Mitti for newbies:
Ensure the Quality of Multani Mitti you are using is genuine always. Buy it only from trusted retail stores.
Do not eat it, as it may cause kidney stones or could clog intestines.
Store away from heat, air and sunlight, in a refrigerator or air tight jar.