in a shocking new report, first featured by the Guardian then re-featured by the Daily Mail, Award-winning journalist Seymour Hersh comes out all guns blazing against Uncle SAMM or Spineless American Media Machine.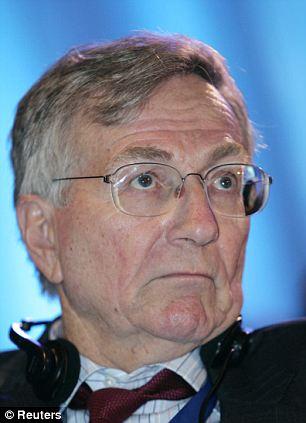 Not ONE word of official account of raid that killed Bin Laden is true, claims award-winning journalist Seymour Hersh

* The Pulitzer Prize-winning journalist says that raid which killed Osama Bin Laden in 2011 is 'one big lie'
* He says the US media is too 'afraid' to pick on Obama
* Hersh, 76, says the solution is to shut down news networks like NBC and ABC
* He also suggested the firing of 90 per cent of mainstream editors [ source MAIL]
According to Hersh - who first gained worldwide recognition in 1969 for exposing the My Lai Massacre and its cover-up during the Vietnam War, for which he received the 1970 Pulitzer Prize for International Reporting - the problem is that the US media is allowing the Obama administration to get away with lying.
Strong words indeed. Good on him, if he's right.