Truth be told I hate wearing bra. I always get this uncomfortable feeling when I wear one. I feel more free without it, that's why — don't be shocked — I let my twins loose when I'm just home! HAHA If you get what I mean! :P So when Avon sent me this, I was like meeeh. But all this hype on this one bra is enough to make me a wee bit curious about it!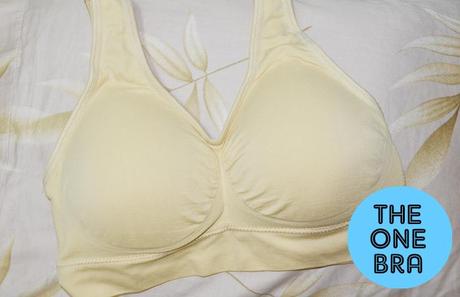 First thing I noticed is that this comes in ONE size only! I thought to myself, really now? One size fits all? I was told by my mom even before that the correct size matters. A little too big, a little too small makes a huge difference! So why then Avon released "The One" Bra?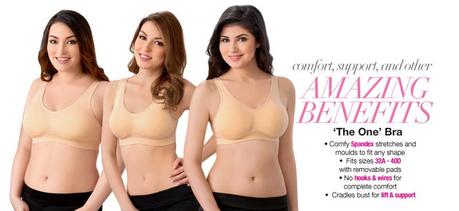 I tried it on for the first time with this thought in my mind — "I think it will not fit nicely on me!" — but I soon ate my own words when I wore it. Ha, Avon you got me there! How come it fits me so well? I even double checked the label to see if I got the right size, but no… it's really free size, one size fits all kind of bra. For your reference, it can fit sizes 32A to 40D.
As the No.1 Intimate Apparel Brand in the Philippines, Avon Fashion Intimates know that a woman's intimate wear is not just your ordinary piece of clothing. These are intimates that boost your confidence and celebrate your femininity. That is why we are committed in fulfilling these high standards: Fashion, Fit, and Fine Quality that will bring out the BEST in YOU.
I think the material plays a vital role on this mystery! It is made from Spandex which stretches and moulds to fit any shape. It doesn't have any hooks and wires so I find it really comfortable. I don't like the removable pads though, I noticed it moves a lot and I kinda wished it was positioned in one place. Overall, I like it but it still doesn't change my mind on my no-bra policy at home, despite all the comfort and support it offers! I love wearing this for workout though. It looks amazing under shirts! 
Before I end this post, I'd like to share this helpful infographic from Avon's website on measuring your correct bra size: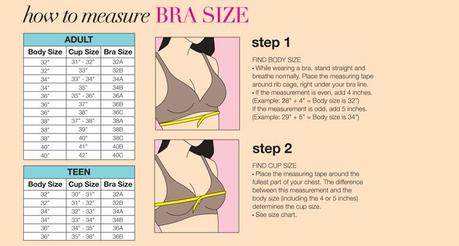 Get in touch with your Avon ladies to get your hands on the One Bra! You can also check their website for more details. 
Happy #FashionFriday, buttercups!