Michael Fitzgerald, Nina Kruschwitz, Didier Bonnet, and Michael Welch, report, "A study by MIT Sloan Management Review and Capgemini Consulting finds that companies now face a digital imperative: adopt new technologies effectively or face competitive obsolescence." ["Embracing Digital Technology," MIT Sloan Management Review, October 2013] The term "digital technology" is pretty broad and, by itself, is probably not very useful. The authors define it as "social media, mobile, analytics or embedded devices" that "enable major business improvements (such as enhancing customer experience, streamlining operations or creating new business models)." The authors obviously believe that companies that fail to adopt these technologies and transform their operations will fail or, like old soldiers, just fade away. They report that the key findings from the survey are:
According to 78% of respondents, achieving digital transformation will become critical to their organizations within the next two years.


However, 63% said the pace of technology change in their organization is too slow.


The most frequently cited obstacle to digital transformation was "lack of urgency."


Only 38% of respondents said that digital transformation was a permanent fixture on their CEO's agenda.


Where CEOs have shared their vision for digital transformation, 93% of employees feel that it is the right thing for the organization. But, a mere 36% of CEOs have shared such a vision.
According to previous research, "digital transformation will require companies to draw from a core set of four digital capabilities: a unified digital platform; solution delivery; analytics capabilities; and business and IT integration." ["The Digital Capabilities Your Company Needs," by George Westerman, Didier Bonnet, and Andrew McAfee, MIT Sloan Management Review, 29 October 2012] Despite the fact that so many executives believe that achieving digital transformation for their companies is critical, the authors report that "many companies struggle to gain transformational effects from new digital technologies." This is problematic since the authors conclude: "Almost no organization is sheltered from the competitive disruption wrought by the widespread adoption of digital technologies."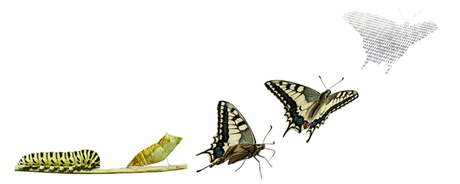 The challenge, of course, is that every business is unique in some way. That means that no single path to digital transformation is going to work for everyone. The path to digital transformation begins with understanding your business. The first case study that the authors present involves Starbucks. Although some coffee drinkers simply want to buy a cup of java on their way to work, many others want to sit and enjoy that cup of Joe. For consumers who want to enjoy their purchases on site, Starbucks offers "free Wi-Fi in Starbucks stores, along with a digital landing page with a variety of digital media choices, including free content from publications like The Economist." For those consumers who want to rush off to work (or elsewhere), Starbucks has managed to "cut 10 seconds from every card or mobile phone transaction, reducing time-in-line by 900,000 hours. Starbucks is adding mobile payment processing to its stores, and is processing 3 million mobile payments per week. Soon, customers will order directly from their mobile phones." Fitzgerald, Kruschwitz, Bonnet, and Welch continue:
"The world is going through a kind of digital transformation as everything — customers and equipment alike — becomes connected. The connected world creates a digital imperative for companies. They must succeed in creating transformation through technology, or they'll face destruction at the hands of their competitors that do."
There are likely going to be two networks at play: one that connects customers and the other that connects everything else. This second network is often referred to as the Internet of Things (IoT) or the Industrial Internet. To learn more about the IoT, read my posts entitled The Internet of Things Looks Like Big Business and Fellow Travelers: Big Data and the Internet of Things. Although the authors insist that undergoing a digital transformation is an imperative for companies, they don't pretend that such an effort will be easy. "Even in a connected world," they write, "it takes time, effort and willpower to get major transformative effects from new technology." The authors write with a sense of urgency on this subject. George Westerman, a research scientist at MIT's Center for Digital Business, told them, "The big thing is, technology change is happening so rapidly that every industry is being affected by this." The rapid pace of change is probably the main reason that companies are struggling to transform.
During the dot.com era, many companies were quick to purchase and employ IT systems that later proved unsustainable. Having been burnt in the past, they are hesitant to jump in again during a time of rapid change. Hesitancy, however, is not a winning strategy. The authors report that "previous research by Capgemini Consulting and MIT's Center for Digital Business found that companies that invest in important new technologies and manage them well are more profitable than their industry peers." The obvious answer to this conundrum is investing in technologies that are adaptable and easily updatable. This is much easier to do than in the past thanks to cloud computing and software-as-a-service offerings. The authors promise, "Business leaders who embrace the digital imperative will see boosts in their operations, customer relations and business models."
With the digital path to purchase becoming an increasingly important channel for commerce, it comes as no surprise that the study found that "customer experiences reflect the clearest impact of digital transformation. The survey found that improving customer relationships was the area where companies were having the most success with digital technology. Most prominent was improving the overall customer experience, followed closely by enhancing products and services in customer-friendly ways." To learn more about why enhancing customer experience is important read my post entitled Analytics 2.0: Big Data, Big Testing, and Big Experiences -- Part 2.
The authors admit that "there is no one factor that impedes digital transformation," but they do acknowledge that some companies "lack both the management temperament and relevant experience to know how to effectively drive transformation through technology." They conclude their article by offering "nine specific hurdles in the broad areas of leadership, institutional obstacles and execution that companies need to overcome to achieve digital transformation." They are:
Lack of Urgency — "Complacency affects more companies than any other organizational barrier cited in our survey."


The Vision Thing — "Digital transformation starts with a vision from top leadership."


Picking a Direction — "Creating a road map towards digital transformation is challenging."


Attitudes of Older Workers — "Responses to the survey suggest a deep-rooted perception that older people will have trouble reframing."


Legacy Technology — "Problems arising from older systems are a legitimate issue."


Innovation Fatigue — "For people of any age, there is also the possibility of technology fatigue."


Corporate Politics — "Internal power centers, controlled by departments or individuals, can inhibit changes that dictate less power or different ways of working."


Making a Case for Digital Transformation — "Only half of the companies surveyed said they create business cases for their digital initiatives."


Incentives — "The companies that do best at digital transformation also do the best job of aligning incentives with digital transformation efforts."
If I were asked to prioritize those obstacles to transformation, lack of vision and legacy technologies would be high on my list followed closely by corporate politics. If you had any doubt about whether the industrial age is over and the information age has arrived, this survey should put your doubts to rest. If your company has yet to join the digital age in a meaningful way (i.e., aligned itself utilizing a unified digital platform), then it might just be a candidate for history's dustbin.