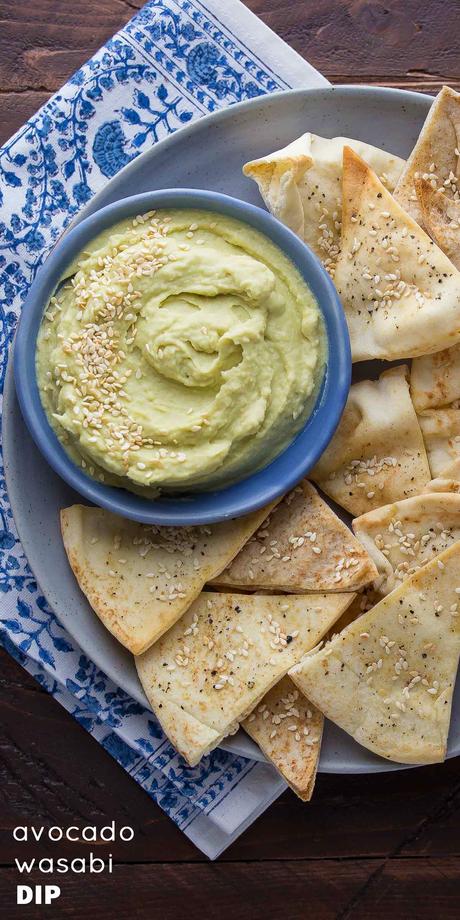 A healthy and creamy dip with avocado, ginger, lime and a hint of wasabi flavor.  An easy and healthy snack recipe!
I feel like I'm the only person on this planet who doesn't watch football.
If I did watch football, then I would have known that last week was the time to post snack food!
Well luckily, even though I don't watch football and totally dropped the ball on Superbowl food, I happen to like chips and dip any day of the year.
So here I am, one week late, with some awesome Superbowl everyday snack food!