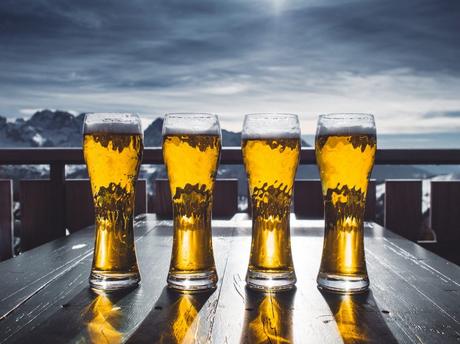 NEWS COPY
STORY EMBARGOED UNTIL 00.01 1ST SEPT 2016.
Millions of young Brits are regularly experiencing a "blackout" after drinking according to a survey.
The research found that a typical under 25 year-old has five-times experienced a memory blank after drinking alcohol since turning 18, with 17 per cent experiencing a "blackout "ten times or more".
And despite this worrying memory loss, 54 per cent of the 1,000 18-25 year-olds surveyed said they would probably repeat their antics within a month.
A spokesman from Sky Atlantic, who commissioned the survey, said: "So many people have been in the situation where they've got carried away with their drinking and maybe gone too far."
"Some might wake up with friends telling them of funny antics that went on during the night before, while others will be filled with dread."
"The results have been eye-opening but fortunately none of the respondents have found themselves in the terrifying situation played out in our new series 'The Night Of' launching on Sky Atlantic tonight."
The research found the most common place for young Brits to wake up after blacking out the night before was the bathroom floor.
Alarmingly, this was followed by waking up 'in the bath' which proceeded 'on the sofa' and 'in the dog bed'. A few also found themselves waking up under their bed rather than in it.
There were some interesting accounts of the antics that take place when young Brits have been drinking; one told of his friend breaking his nose trying to carry her back to the hotel room.
Another told of an awkward situation where she admitted to a stranger that she loved him, even though she didn't.
Similarly one young girl went on a trip to Zante and got a tattoo of a boy's name she had been talking to for two minutes, but still has no recollection of getting the tattoo.
Celebrities have been found to be at the receiving end of drunken antics as one survey respondent told of meeting a famous footballer and calling them a fake or a wannabe.
One fashion focused reveller confessed she'd walked into a club with one flat boot and one heeled wedge on without realising.
There have been injuries gained from blacking out due to drinking, but luckily the most common is bruising followed by grazes.
But this wouldn't faze one young Brit who said that her friends had reported she'd put herself into the recovery position in a corridor and told everyone not to panic because she was "first aid trained".
Losing possessions was a common story to crop up in the study, with the most common item disappearing being mobile phones.
This was followed by lipstick, wallet, keys and more than one in 10 young Brits have even lost their credit card on a heavy night out.
Our respondents told us their average they would spend would be £50.70 during a typical night where they've blacked out.
The Night Of starts on September 1st at 9pm on Sky Atlantic, with every episode available on Sky Box Sets.
MOST UNUSUAL PLACES YOUNG BRITS HAVE WOKEN UP AFTER A BLACKOUT
1. The bathroom floor
2. In the bath
3. On the sofa
4. In the dog bed
5. Under the bed
6. On the loo
7. In the back of the car
8. Cupboard under the stairs
9. On the front lawn
10. Next to the dog or cats water bowl
ENDS