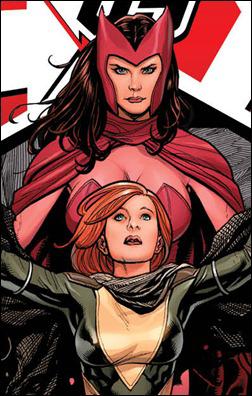 Press Release
It's the essential opener to the biggest pop culture comic event of the year and Marvel is proud to announce that Avengers VS. X-Men #0 has sold out at Diamond (though copies may be available at retail level) and will be immediately going back to press. Fans of all ages have been waiting for this moment, and today they can get their first taste of the impending Super Hero war. From the blockbuster creative team of Brian Michael Bendis, Jason Aaron & Frank Cho – learn all about the crucial roles of the Scarlet Witch and Hope summers before their allegiances come into question.
"Having Avengers VS. X-Men #0 sell out the same day the book goes on sale is phenomenal. The excitement level around this event has been monumental, and now fans can finally experience the story that we've been waiting years to tell," explained Marvel Editor In Chief Axel Alonso. "For years, fans have been clamoring for the return of the Scarlet Witch  and we've been hounded with questions at conventions asking about Hope's role in the Marvel Universe… now they'll get their answers."
The Marvel Universe is a powder keg on the verge of exploding and with all eyes on Wanda and the Mutant Messiah there's no telling what's in store for the Avengers or the X-Men. One thing is for sure, when these two mega teams finally go to battle, you'll want to be there on the ground floor. So don't miss the epic opener, returning to store shelves in just a few weeks with Avengers VS.X-Men #0 Second Printing Variant!
*Retailers, be sure to check the Diamond Retailer site for when Avengers VS. X-Men #0 Second Printing Variant becomes available to order.
**Marvel also urges retailers to check their orders on all issues of Avengers VS. X-Men and it's tie-ins as the series has already generated buzz from all corners of the media and will continue to do so in the coming months.
AVENGERS VS. X-MEN #0 SECOND PRINTING VARIANT
Written by BRIAN MICHAEL BENDIS & JASON AARON
Pencils & Cover by FRANK CHO
FOC – 4/9/12, ON SALE – 5/2/12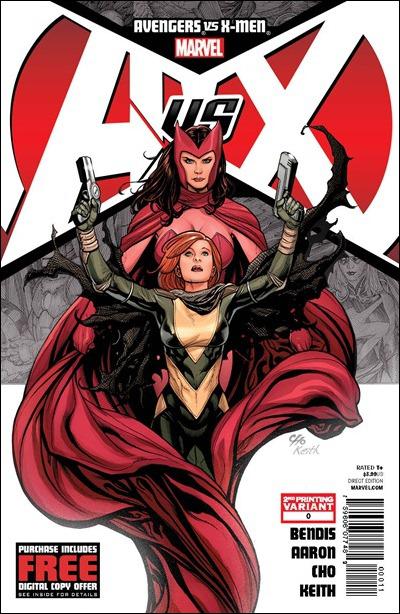 - The Comic Book Critic