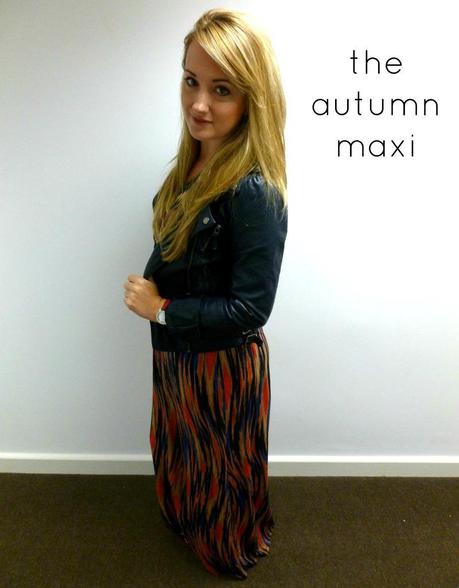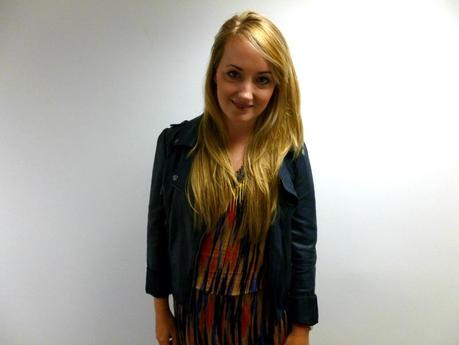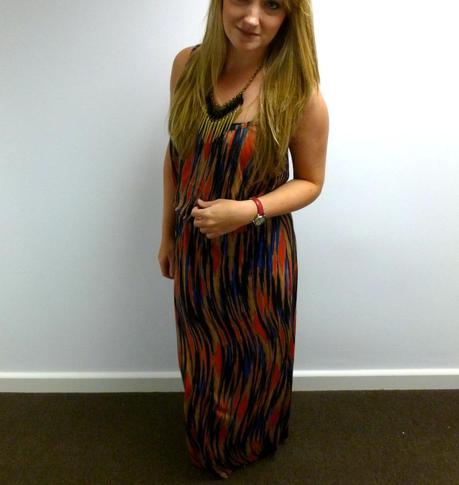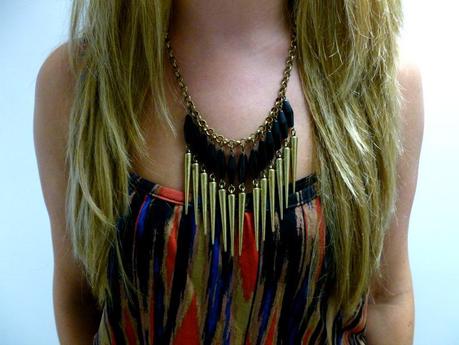 Dress: River Island
Jacket: Miss Selfridge
Necklace: Debenhams
This maxi I bought last summer to take with me to Indonesia/Malaysia, and as much as I love it in the summer, I definitely think the colouring makes it slightly more autumnal. I've been trying to find a way to style a maxi in the colder months, and thus far have just found throwing over a leather jacket does the trick.
When the temperature really drops, I want to be able to wear a maxi with boots and maybe a jumper over the top. I'm yet to find a maxi/boot combo which actually works, but keeping my eyes peeled! 
How would you style a maxi in the colder months?
In other news, this week I am back at work after a rather lovely six weeks off! Needless to say, it's pretty painful. Luckily we don't have any actual teaching this week, but the early mornings are a real shock to the system! Bring back my lazy mornings!