Autumn is a great season when it comes to fashion, and it is actually many peoples favorite season when it comes to dressing. There are so many great lotions, and with the weather still being decent in terms of sunshine, but the cooler weather given you the
options of layers
, the styling side of things can leave you with plenty of options. But while many opt for skinny jeans and oversized knits, accessories can be overlooked. So I wanted to share with you some of the things that you could consider when it comes to accessorising your autumn outfits.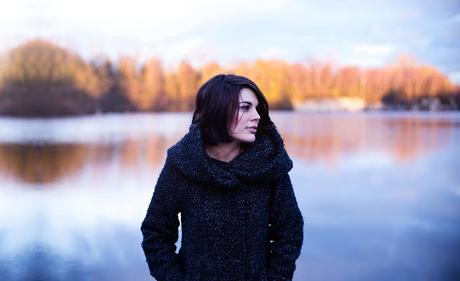 Image source
Sunglasses are still great at the time of year
Autumn is the time of year where the weather gets a little cooler, but we can also have glorious sunshine days in the mix. This means that sunglasses are still worth a consideration of this time of year as a bold accessory for your autumn outfit of the day. Considering
square sunglasses
will have you on trend with the shape and look, and the more oversized the better. Think about the frames and the colours as well, as this can add another level of detail to your outfit.
Hats and scarves
As the weather is getting colder, you may want to start thinking about the other accessories that can keep you warm such as hats and scarves. Wither you choose to match them, or be bold with different colours and prints, they can really make an outfit appearance autumnal and most importantly warm and comforting. AS bobble woolly hat is still always going to be a staple this time of year. Think about a bold color for the autumn and winter months.
The all important coat
You guessed it, you now need to start thinking about the staple coat you want for this season. A camel coloured coat will always be an autumn favourite, but you could also consider things like puffs jackets and parkas as they will still work equally well with any minimal toned down outfit. Again you can think bold with colours for those sorts of coats.
Bags, bags, bags
While you may not be reaching for the clutch these days, a bag is still an important accessory for your autumn outfit. So you may want to think about a tote or big oversized stifle shoulder bag for this season. Backpacks are also making a comeback and can be extremely useful and versatile for everyday living.
Time for boot weather
Finally, now is
the season for boots
. Ankle boots, calf, knee high, whatever you love boots are a staple for this time of year. They work so well with jeans, tights and dresses as well as being a fashion must. You could choose the standard Chelsea boot for a more casual look, or look for a boot with a big heel for something a little more glam. You can dress up or dress down, so you really have such flexibility at this time of year.
I hope this has given you something to think about when it comes to accessorising your autumn outfit.