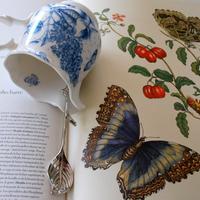 Writing is just one of my many talents. A gift that inspires me to create. An energy that supplies me with knowledge. A vehicle that allows me to express the truth.
It is one thing to think about what materializes upon the mind and another thing to write it down on a piece of paper or to type it up on a computer.
However, what about when the material that is contemplated inside of the mind decides to write you?
Well, this is the fantastic story of my life.
A life that leads me into the things that I mysteriously conjure. Into the things that I see, feel, hear, taste, touch, smell,  and know. It is the supernatural.
For many writing is a magical experience.
The way the hand and mind take control beyond what seems imaginable. Steady flowing with various streams of topics, information, structure, detail and styles.
I learned a very long time ago that my writings were more than just words and sentences. They were premonitions. Omens, warnings, messages, communications, modes of conjure, expressions of power. An essence of my life.
When spirit leads me to write it is never in vain.
Even if others do not comprehend what I write or if what I write does not make any sense to them.
My writing is not essentially for the approval and acknowledgement of other people.
It is for the essential benefit of my purpose.
A mental and spiritual instrument to guide, teach, lead, and advance with here on my journey.
As I connect to the universe on many spiritual levels I am a combination of  the different things that are all wrapped up into one.
Nevertheless, being a writer is one major part of who I am.
Not by choice but by nature. And I will always continue to do what comes fluent and naturally to me.
Explore more of my knowledge, truths and experiences at My Voice Weblog By Miss LaToya Lawrence