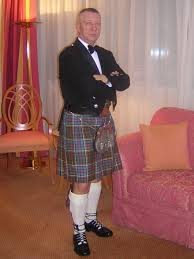 1. 
How long have you been writing professionally?
SG : I tumbled into writing the first crime thriller, THE VIOLIN MAN'S LEGACY, about 4 years ago, but would never have claimed that as 'professional'.However, since then I think this ol' Jurassic has undertaken a rapid learning curve. I listen, and listen very hard, as they say, to those of my peers from whom I think I can learn.The grammar, vocabulary, and use of language has always been with me, but cobbling it all together as a novel demands much deeper and broader understanding of story composition,character development, plot flow, tension and all the goodies that keep authors burning the midnight oil. I believe I'm 'getting there'.2.. What inspired you to try writing a novel?SG : It was just 'time' to write 'that novel' we all supposedly have in us. Now I've begun, I don't see an ending to it all, ...LUVVIN IT!3. How did you choose the topic and character of Jack Calder?SG : As a corporate trouble-shooter in the Far East, one engagement called for the sacking of hundreds of dockside trade union workers, as well as takinglocal cops and mayors off the payroll. The need for an armoured car and armed guards was served by an SAS-trained team. That was the genesis of the former commando officer character, and the Jack Calder theme.4. How does it feel to complete a novel and be able to publish it?SG : Any writer who has ever experienced it for the first time will probably tell you it puts you up on a pink cloud for days and days. I didn't think it would happen with the second and third novels, but it did... just as strongly... it's a great feeling. 5. What part of writing to you like the most? What part do you like the least?SG : Call me a masochist, but I've embraced all of it with a passion. And equally so the social networking part, so necessary for most modern-day writers in 'building the platform'. The generosity of spirit extended by the global writing 'family' is at once humbling and uplifting. 6. Who would play Jack Calder on the big screen?S    SG : It would have to be a good-looking, intelligent, HUMBLE  Scotsman, so I suppose they'd have to line up in the queue behind me for the role. :)
           7. What are you reading now?
       SG: As part of my attempts to 'give back', I try to download for my kindle at least one new self-publishing author each week, and try to give them reviews, 
      so at the moment I've so many to pick from, with over a hundred in the backlog.
      8. 
What are you working on now?
 5  SG : The next in the Jack Calder series,
KILLER CITY
.
      9. 
Where can readers contact you?
      Blog  : http.www.seumasgallacher.wordpress.comTwitter              : @seumasgallacherFacebook  : http://www.facebook.com/seumasgallacherEmail  : [email protected]10.   Name your five favorite books of all time.      a. East of Eden by John Steinbeck
      b. From the Terrace by John O'Hara
      c. David Copperfield by Charles Dickens
      d. The four-book compilation, History of the English-Speaking peoples by Sir Winston Churchill
      e. The Lord of the Rings series byJ.J.Tolkien
          11. Do you have a favorite quote you would like to share?       "Never, never give up", by Sir Winston Churchill, my lifelong hero.           Thanks for having me aboard, m'lady :))        Cheers,       Seumas GALLACHER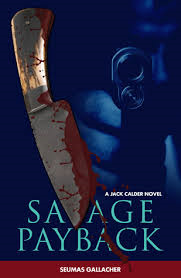 Thank you so much for taking the time to visit us today!
Savage Payback is available at Amazon.com