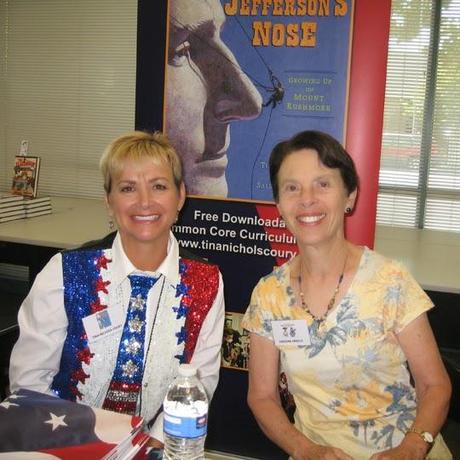 With Tina Nichols Coury at the SCBWI Author Showcase, Bakersfield, CA
A week ago on Saturday I had a great time in Bakersfield at the SCBWI CenCal PAL Showcase and met lots of enthusiastic parents and educators. Along with eleven other children's book authors, I had eight minutes to show some of the things I do during my school visits.  During the breaks, attendees came to our tables to collect information and book school visits for the coming year.  I am now looking forward to a number of visits to Kern County Schools.  Many thanks to Rebecca, Mary Ann and Allison for organizing the day!  Afterwards, all the authors had a delicious dinner at Mexicali restaurant and a chance to relax together.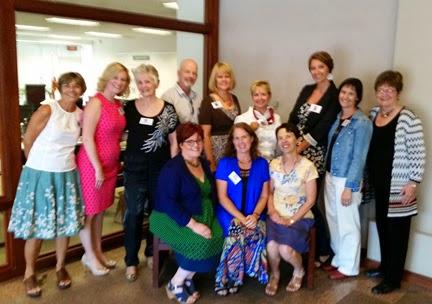 All Twelve Showcase Authors!