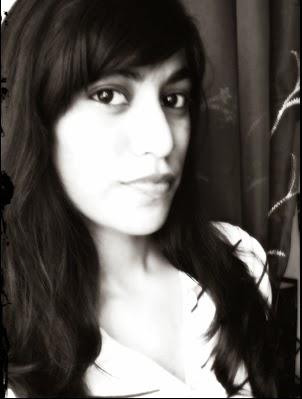 She is an Erotic/Contemporary and Paranormal Romance Author of; BENEATH HER BEAUTIFUL, ACCEPTING NINA, WORTHY OF ME, TALES OF Dramir series and SOMETHING LIKE FOREVER series.  She was born in Johannesburg, South Africa, grew up in the town of Port Shepstone and now lives in the beautiful city of Durban. She has a quirky sense of humour, a weird fashion sense (some may say no fashion sense at all) and an overactive imagination.
"I'm a lover of the unknown and the incredibly sexy. I write erotic and paranormal romance. Slowly finding my way through the epic world of writing."
And that is the beautiful writing style of Yajna Ramnath. Welcome on board Yajna and thanks for accepting invite to interact with your fans and readers via my blog.
Your real name and pen name?
Yajna Ramnath
What is your biggest source of inspiration in life
My biggest inspiration in life would be life itself. The start of brand new day always inspires me to make it better than the day before.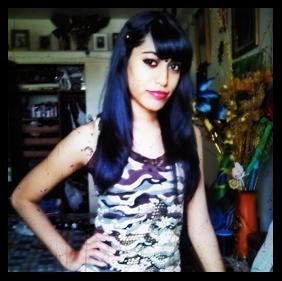 What is the biggest challenge you have faced? How did you overcome it?
My biggest challenge was trying to write a novel of mine.  I continuously worried over whether people would like it, would they welcome it, would they find it too far-fetched. My insecurities had gotten so bad that I couldn't finish the novel. A fellow author and friend helped me overcome it. She explained to me that a book isn't going to be received the same way by everyone. She told me that I had to write for me because a few years later when I look back at that book I wouldn't see something that I created—I'd see something created by my need to please others. I knew that wasn't something I would want to see. So I blocked everything out and told the story I wanted to tell, amazingly today Rage is actually well received by many of its readers.
What is your favorite genre and why?
Paranormal/Urban Fantasy. It's invigorating to fall into another world where anything is possible.
When did you start writing? What is the purpose of your writing?
I started writing at the age of 18 (the year 2010) I always enjoyed writing in my diary and making up all sorts of stories. Before I knew it I had written my first book. I enjoyed the process of creating characters, places and situations that I had control over. So I continued writing short-stories and novels, until I started my book RAGE, I got serious about publishing.
Which of your work has been published so far? Would you like to share a synopsis of your work?
4 of my books have been published so far.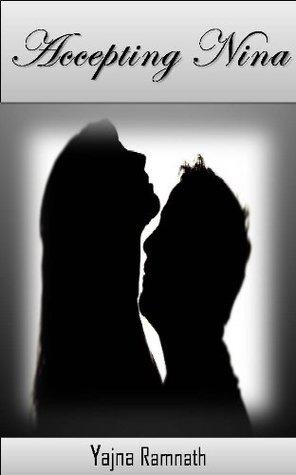 Accepting Nina :
Synopsis:
For Nina being rich wasn't a chore... it was epic. She never had to worry about mundane things like making a living, going to school and taking a taxi. But that's about to change. After a car crash that almost has her killing innocent people, Nina's parents decide to send her to - gasp! - College. She hates it and cannot stand the idea of having to walk among people that despise her.
Adam Keller grew up with the phrase 'earn your pleasures' so when spoilt brat Nina Jordan walks into his life, he cannot stand her and the aloof personality she brings with her. However attraction is a shitty thing.
Nina and Adam are soon forced into a situation that has both of them questioning their beliefs suddenly the idea of falling in love and dealing with conflicting personalities isn't the big issue - it's something far darker.
Will Adam find himself Accepting Nina?
Beneath Her Beautiful:
Synopsis:
Skylar Reed believed that in order to move forward you had to block out your past, pretend it wasn't there and a new life would automatically fall into place. Meeting Kian Kane made her think that it was definitely true. Life with him is passionate, erotic and fun. He is easy-going and loves her. She loves him. But the past doesn't stay hidden. Join these two lovers as they learn about sacrifice, trust, and love. Skylar will have to learn about facing her past whilst Kian is going to learn that beauty is only skin deep. He has to learn to see Beneath Her Beautiful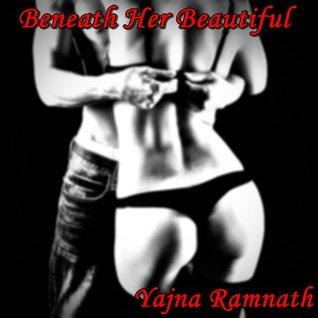 Tales of Dramir #1: RAGE
; Synopsis:
Akiv Vladimir
Dramir has been the sanctuary for supernaturals for more than five hundred years. Humans live among us, ignorant and weak. For years my family and I have ruled the supernatural contingent. Vampires, wolves, Drakes and witches worked for us, feared us or more importantly feared my twin sister, Atalia.
We were thrown into fighting, fending for our survival and becoming blood thirsty since we could walk. We were never given the privilege of growing up as sheltered, loved and cared for as our cousins and fellow vampires. Don't get me wrong my parents loved us—or at least—loved me.
Now though, things are about to change. Not only am I between a rock and a hard place with the two loves of my life, but certain things have come to light about our birth and heritage that are about to change everything. I have never been afraid but for the first time, I look at my sister and realize that deep down I have always been afraid.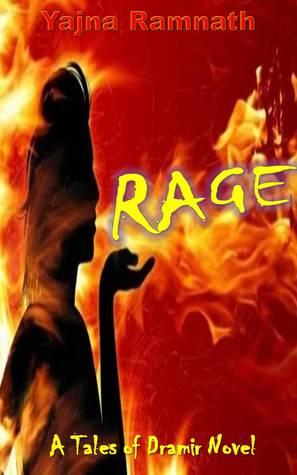 Atalia Vladimir
People say I'm cold hearted, I'm a bitch and I wouldn't know love even if it stared me in the face. I was never one for feelings. Apart from myself, I cared only for my twin brother. How could I not?  Akiv was literally the other half of me.
I had no one else and I was cool with that. As our twenty first birthday approaches, Akiv and I will come into our full powers of being vampires, but as usual, something is wrong. There are strange things happening to us. Flames, hunger, jealousy—all these emotions are seeping into our very pores.
Our allies are the ones we thought we could never trust, and the ones we do trust? They're nothing but liars. The man I love, I cannot have but as shitty as nature is to me, he will be thrust into my way every step I take on this new adventure of finding the truth.
It starts with RAGE…
Lines will blur
Relationships will shatter
Blood will flow
The weak will prey on the strong
Most importantly, the strongest bond between a brother and sister will tremble.
Worthy of Me:
Synopsis: A long time ago I knew that I wasn't wanted. No one cared enough to stay. No one considered me when making decisions. No one went out of their way to make sure I was okay. No tried to dry my tears. No one checked on me to see how I was dealing with everything. Everyone only cared about how their lives were changing, how their lives were affected. I was just a child, I was supposed to listen to everything I was told. Whether I was happy or not was irrelevant. I had to feel grateful. That gratitude is what kept me quiet, that sense of guilt that if I left I would be making things worse. That gratitude and guilt which was interpreted as acceptance. After all silence is acceptance right? It didn't matter how hard the blows were, it didn't matter if I had bruises which everyone could see, it didn't matter how harsh the insults were or even how deep the betrayal cut. All that mattered was that I remember how much of pain and sacrifices the grown-ups made for me. How much pain my mother endured. How much money my father spent. That was all that mattered. I took every hand that was dealt. Eventually I was strong, not strong enough to fight back, but strong enough to finally leave. To go out and experience life no matter how hard it would be. To accept that I deserve happiness. I deserve love. And someday someone would be Worthy of Me.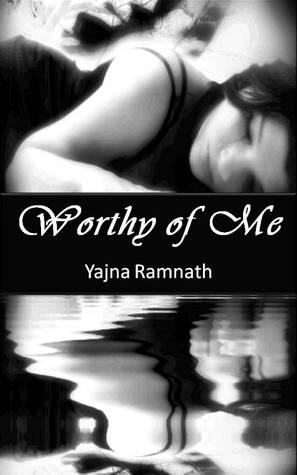 What are your forthcoming writings?
I have recently started writing a new series called: SOMETHING LIKE FOREVER. The first book releasing on the 18th of April 2014 called; Love in Seattle. I have the sequel to my urban fantasy series Tales of Dramir, called Revenge.
What are your future plans?
My future plans are to continue writing, hopefully produce a bestseller and travel the world.
What four top most things you take care of while writing a book?
Characters each represent something important
The writing style is not the same as previous books
The book has something a person can take with them to apply in life
I ensure that I write from my heart
Your dream destination on Earth?
Seattle. All of my favourite literary heroes are based in Seattle. I even have an upcoming book which I set in the beautiful city.
Your favorite time of the day?
Night time for sure. I get most of my ideas for books at that time.
Your zodiac/ sunsign?
Aquarius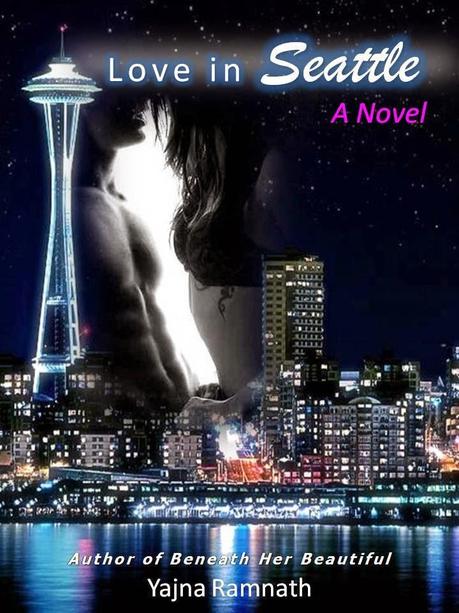 Your favorite color and why?
I don't actually have one. I guess it changes with my mood.
Your favorite celebrity and why?
Taylor Swift. I really admire how much of time she takes out to personally meet her fans. She persevered to obtain her career. Her music touches and inspires much of my writing. I especially love that no matter how successful she is, she's still down to earth and honest in her opinions.
Your favorite food?
Chicken lasagne
Some quickies:
Sun or Moon -
Moon
Laughter or Smile -
Laughter
Morning or Evening –
Evening
Coffee or Tea -
Coffee
Mountain or Sea -
Mountain
Long Drive or Short Drive –
Short Drive (Don't enjoy going out much)
Silence or Conversation -
Conversation
Water or Fire -
Fire
Air or Earth -
Earth
Mars or Jupiter -
Mars
Moon or Sun -
Moon
Tulip or Rose -
Rose
Red or Blue -
Red
Left or Right -
Right
Glance or Stare -
Stare
State your signature line/ tagline/ best quote
ROCK YOUR OWN STYLE, AND DANCE TO YOUR OWN BEAT.
The last line of your autobiography would be…
And the rest is still unwritten.
Links: 
Twitter handle:
@yajna1802
Facebook page:
https://www.facebook.com/#!/pages/Yajna-Ramnath-Author/194691330655175
Goodreads author page:
http://www.goodreads.com/author/show/7151425.Yajna_Ramnath
Amazon link:
http://amazon.com/author/yajnaramnath